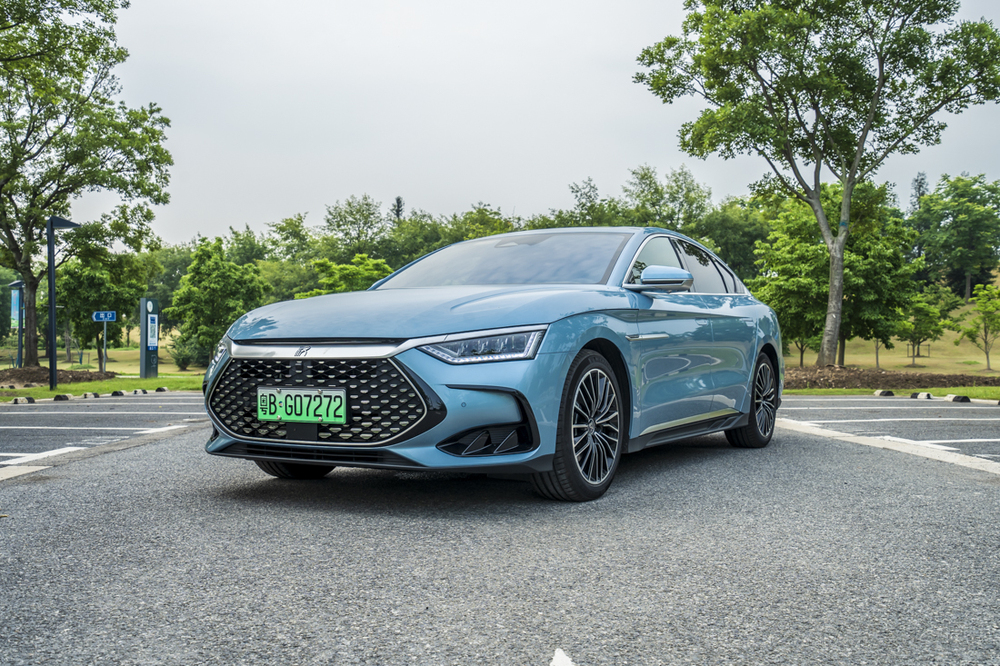 What is it?
The BYD Han was highly impressive when it debuted a few years ago, but time catches up to all of us, so it was no surprise that BYD released a mid-cycle refresh in 2022. We borrowed one to find if some subtle changes would help it compete in an increasingly crowded market. This article focuses on the updates that came along with the refresh, be sure to check out our initial review from 2021 (available on YouTube) to get a more in-depth look at the Han.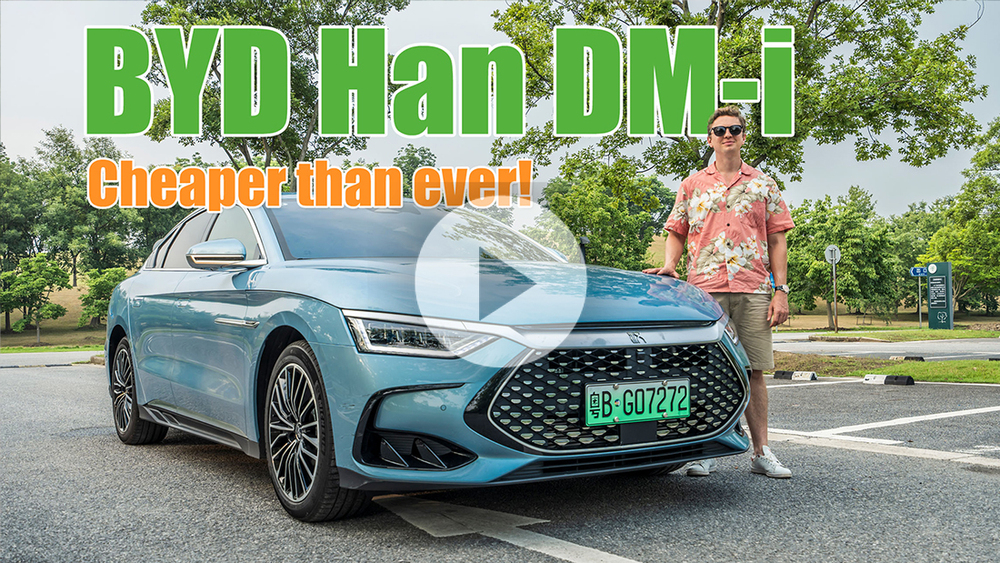 Exterior
If the only other Han you've ever seen was the EV version we reviewed a few years back, you're probably wondering if the mid-cycle refresh the addition of an entire grill. Thankfully, the answer is, no. This is a PHEV, not an EV, and it's always had a grill.
Being a PHEV, or DM-i (Dual Motor-intelligent) in BYD parlance, it has a 1.5L turbo four-cylinder combined with a single front mounted electric motor, both of which put power through an E-CVT. Annoyingly, BYD hasn't released an official combined power figure, but very similar powertrains in other BYD models make about 175 kW (235 hp), so that seems like a safe bet. Either way, it will take this car to 100 km/h in 7.9 seconds. If that's not fast enough for you, then I'd recommend the DM-P model, which has a PHEV powertrain with dual electric motors and lunges to 100 km/h in 3.7 seconds. That's right, the pure EV, with its 0-100 km/h time of 3.9 seconds, is no longer the top dog.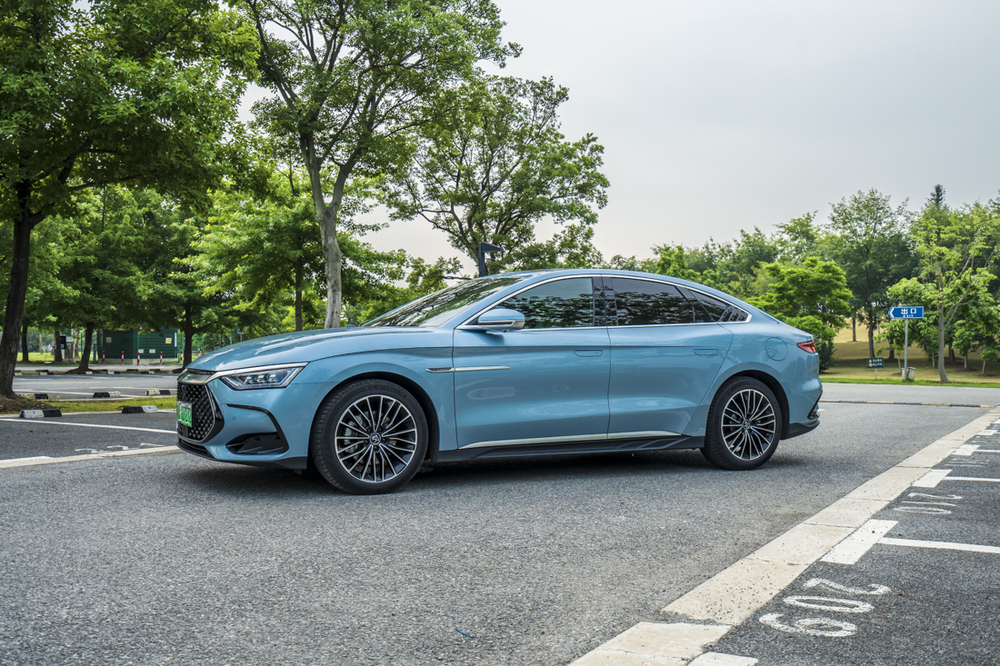 That doesn't mean the mid cycle refresh didn't include some small styling updates. Changes are very limited on the front end, just some tweaks to the shape of the grill and the addition of lower air intakes. The changes to the side are even more limited, just some new wheel designs, but the rear has received much more attention. It now features a taillight design inspired by Chinese knot tying techniques and first seen on the BYD Dolphin. Not only is this a good-looking design in and of itself, it's also more compact than the previous design, making the rear end appear smoother and sportier.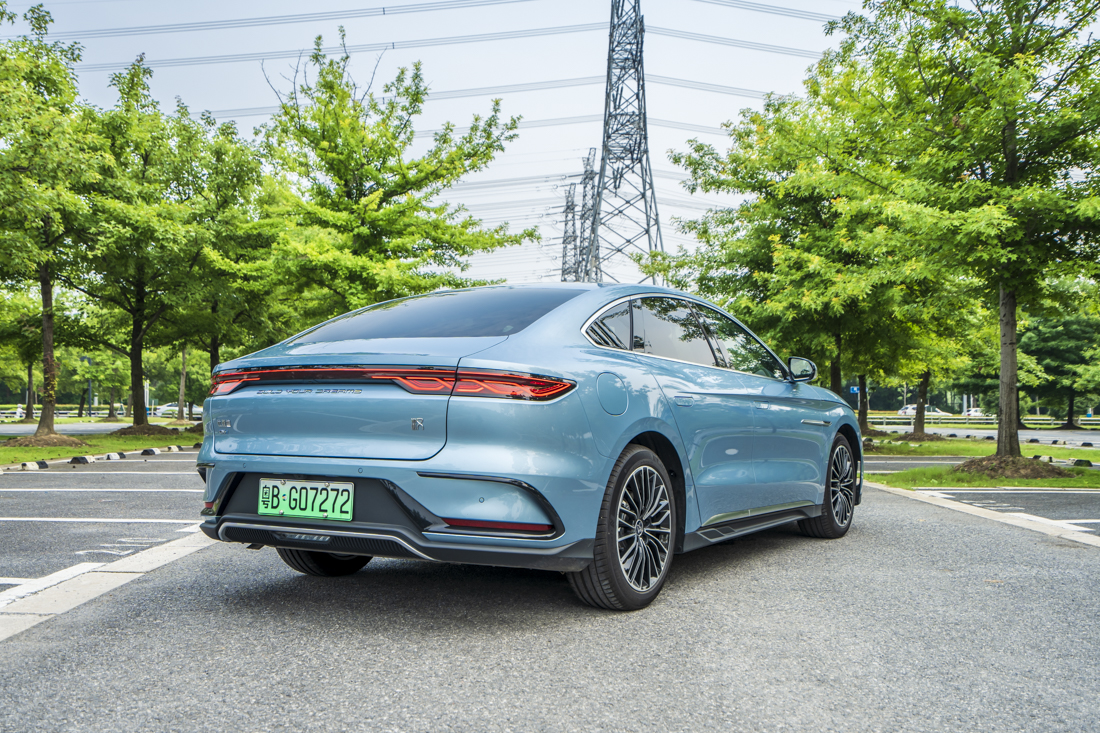 Interior
The interior is untouched apart from some small upgrades, like a slightly tweaked center screen UI and some new wood trim. What I find much more interesting is the price of the latest Han. The Han's mid-cycle refresh actually debuted last year, but our test car was part of a brand-new series of trims called Champion.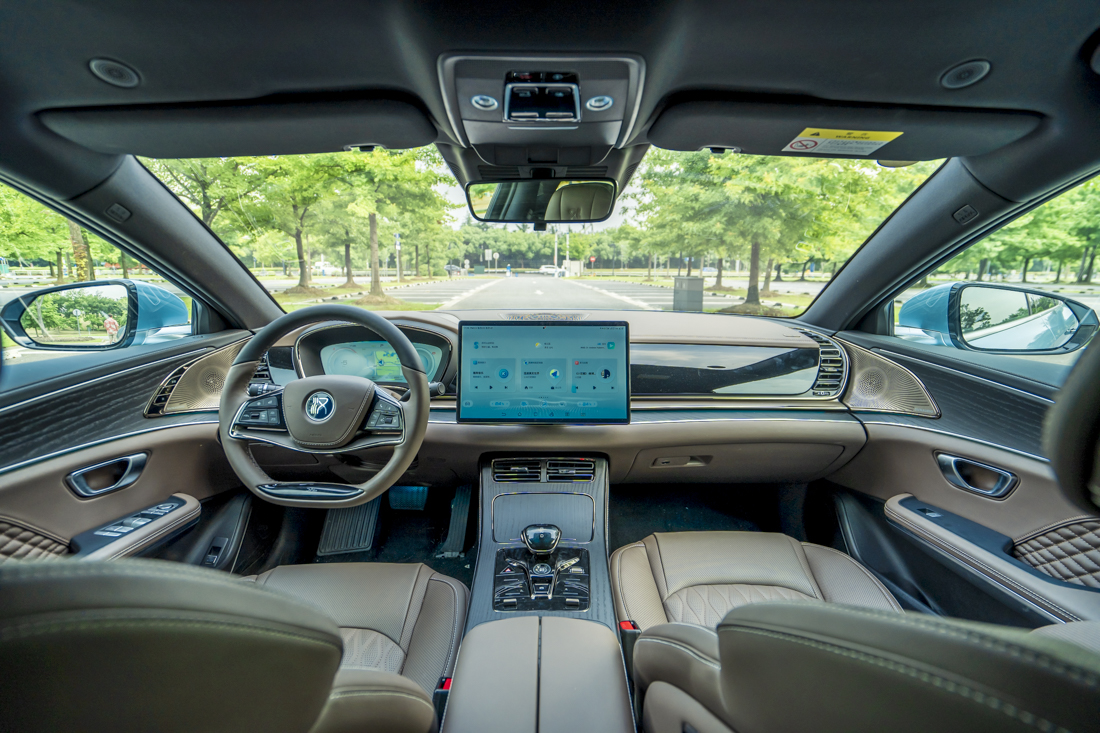 The Champion trim is now available on multiple BYD models, and apparently it stands for Champion of cost control, because they represent a major price cut. The Han is now a full 4,000 USD cheaper than the models available at the beginning of 2023, with prices starting as low 27,000 USD. Our test car was the top spec of the Champion trim Han with the small battery, and it costs less than 31,000 USD. Those are the prices for PHEV models, but prices for pure EV models have also dropped by thousands of dollars. You can now get a Han EV for as little as 29,000 USD.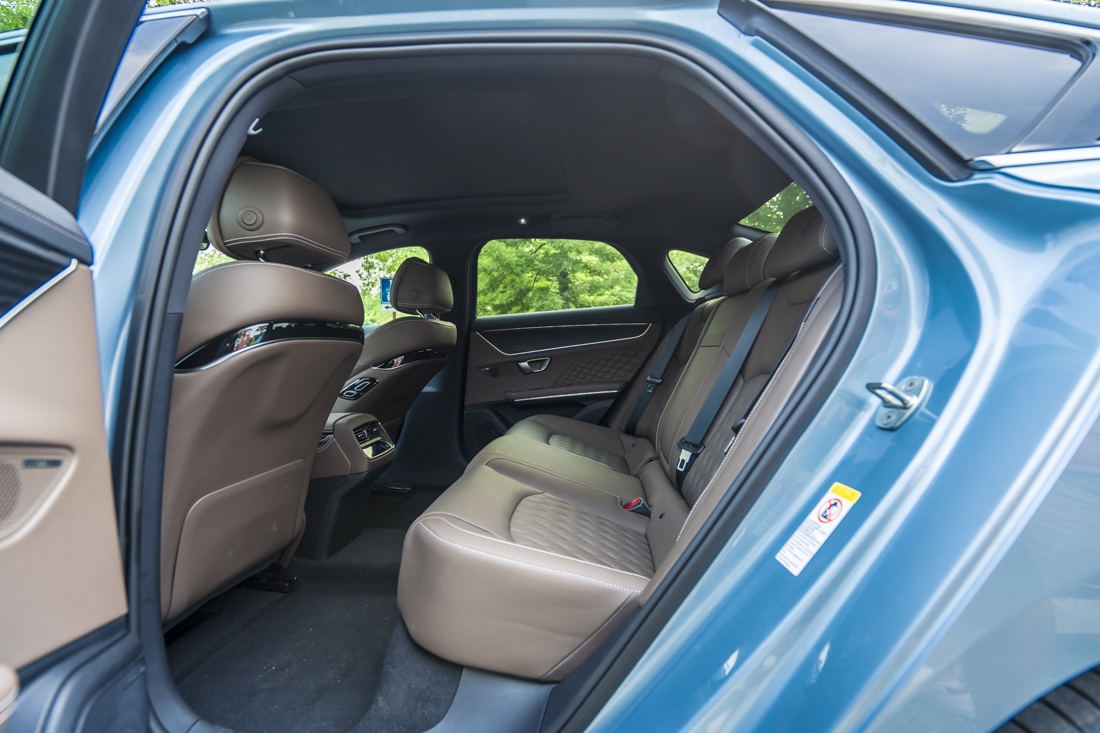 Driving Impressions
The Han DM-i is available with two battery pack options, an 18.3-kWh pack with a CLTC range of 121 km, or a 30.7-kWh battery that can take you a claimed 200 km. This was my first time behind the wheel of a Han DM-i, and while it's certainly not fast, it's still a nice car to drive. The transition between hybrid and full EV mode is seamless, and with a combined range of over 1000 km, it would fit the lifestyle of a vast majority of drivers.
The big news is DiSus, BYD's latest generation of suspension technology. In the case of the Han, that means DiSus-C, which is basically constant damping control (CDC). That system is available as an OTA upgrade, and optional on certain Han trim levels, but standard on EV models.
Our test car didn't have DiSus, but the ride is still better than the 2021 Han that I drove a couple years ago. Credit that to the fact that frequency selective damping (FSD) is now standard, along with an aluminum alloy suspension. The result is a ride that feel less brittle than previous Han models and steering that has better feedback.
Takeaway
This mid-cycle refresh takes an aging platform and makes it much more competitive, but what really interests me are those Champion trim levels. Many have heard of the ongoing price war in the Chinese car market (it's not just the EV market, ICE cars are feeling it too), and BYD is clearly not immune to the pressure. What the Han illustrates is that, while this may be a threat to corporate profit margins, it's a huge boon for consumers.
Specifications
BYD Han DM-I 121km
Engine: 1.5L Turbo 4-Cylinder
Transmission: E-CVT
Motor: Front-mounted
Total Power (est.): 175 kW, 385Nm (235 HP/285 lb-ft)
Battery: 18.3-kWh
EV Range: 121 km WLTC
0-100 km/h: 7.9-seconds
Size: 4975*1910*1495mm
Wheelbase: 2920mm
CDM Price (as tested): 30,600 USD

More Pics