What is it?
The Tank 400 Hi4-T is the latest addition the Tank lineup, slotting between the Tank 300 and 500. We headed to Chongqing to test its performance on city streets, highways, and off-road. Official pricing for the Tank 400 had yet to be released at the time of our review, but presale prices range from 38-39,500 USD.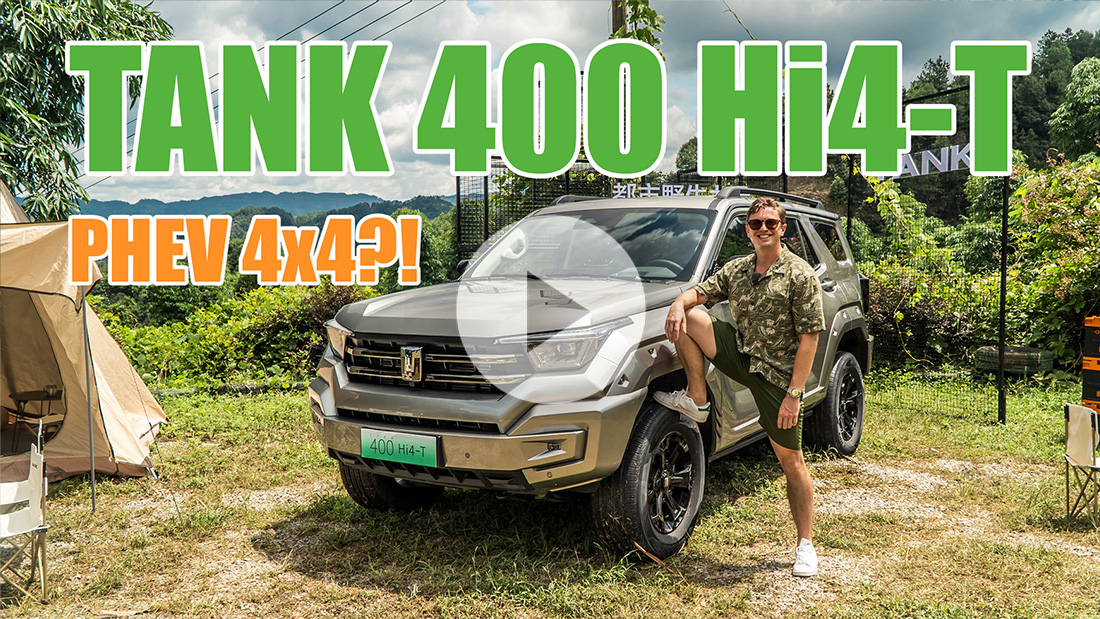 4Runner on steroids
I've been trying to think of a way to describe the exterior styling on this car ever since first saw it at the 2023 Shanghai Auto Show. I've since determined that it bears a striking resemblance to the Toyota 4Runner that drank one too many energy drinks. While most SUVs in this class stick with straightforward bodylines, the Tank's design is complicated. There are about two dozen different body lines, all going different directions at once. Throw in details like the riveted fenders, and you've got something that borders on fussy.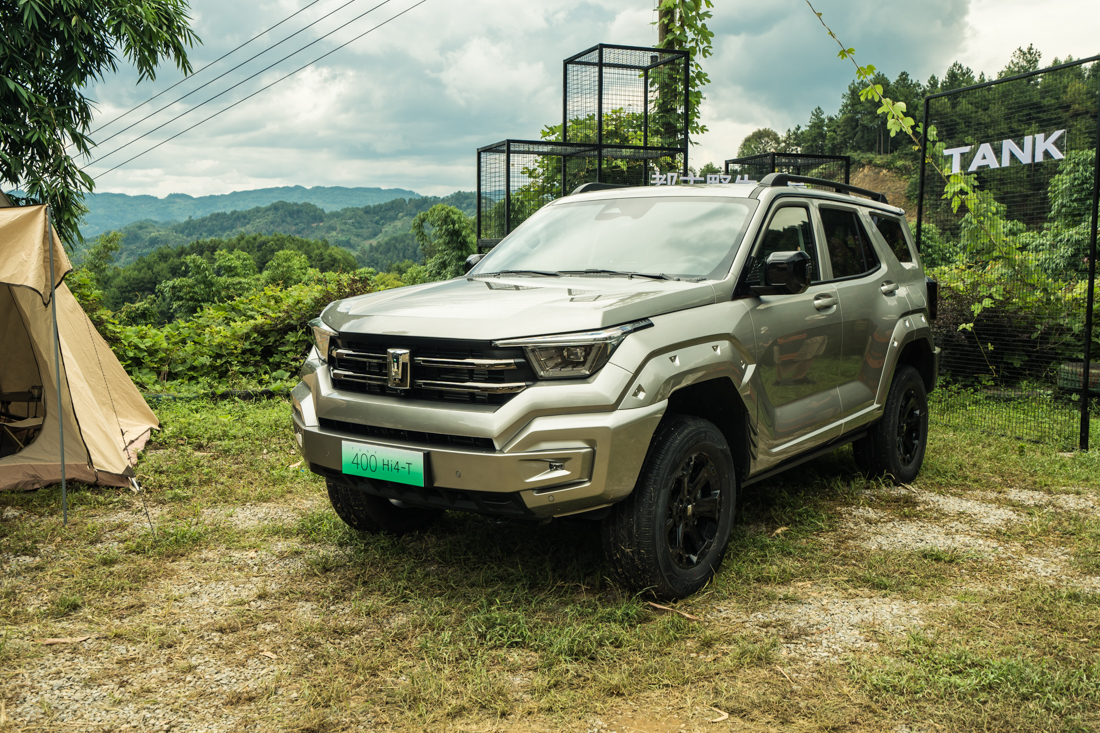 The rear is pure Tank, with the full-size spare mounted on the rear, replete with TANK logo. The barn style rear door is soft close and nicely damped, an important touch when trying to open or close it when parked on an incline. Rear cargo space measures 566L with the seats up, and 1803L when you fold them flat. It's possible to achieve an almost perfectly flat floor thank to rear seat bottoms that hinge forward. Throw in an air mattress, and you've got a place you can easily sleep overnight.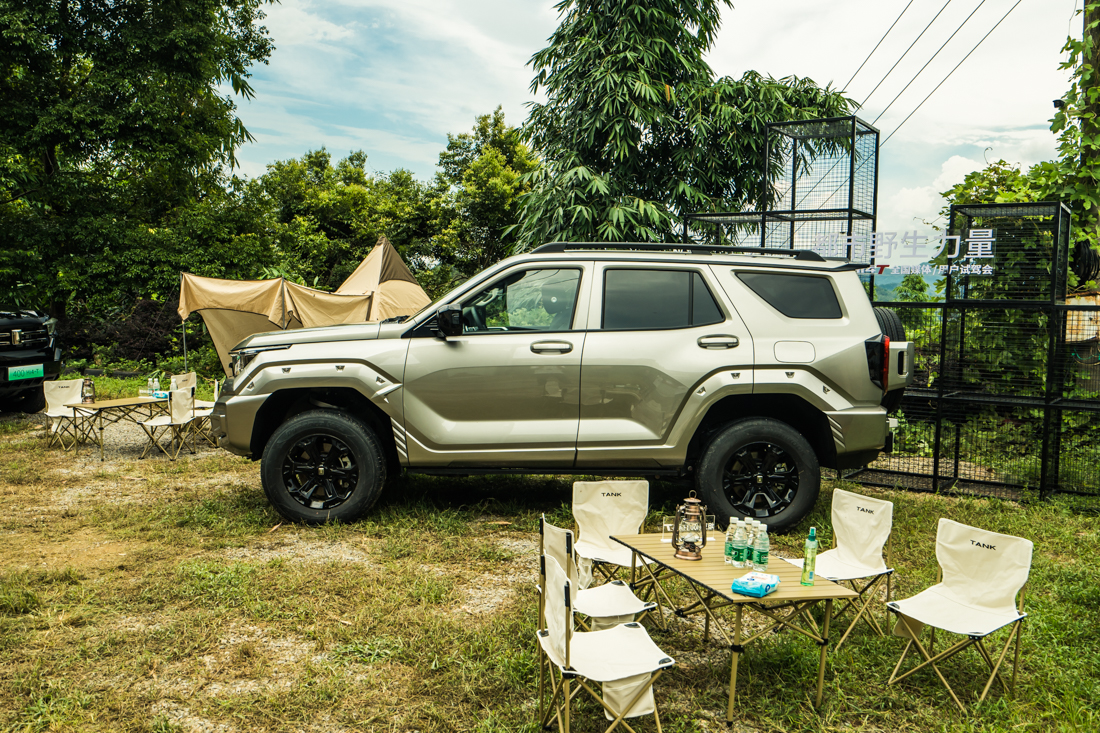 PHEV power
The HI4-T" in the Tank 400 Hi4-T's name refers to its PHEV powertrain, the same one found in the larger Tank 500. It combines a 2.0L turbocharged four-cylinder with a single rear mounted electric motor and a 9-speed automatic transmission. Combined, they make 300 kilowatts and 750 meters of torque (405 HP/555 lbs.-ft).
The inclusion of a 37.1-kilowatt hour battery pack not only gives the Tank a claimed WLCT range of 105 km, it also means it has vehicle-to-load (V2L) of up to 3.3 kW. This allows it to power external devices, such an electric grill, a coffee machine, or a small refrigerator. It's also capable of towing up to 2500 kilograms.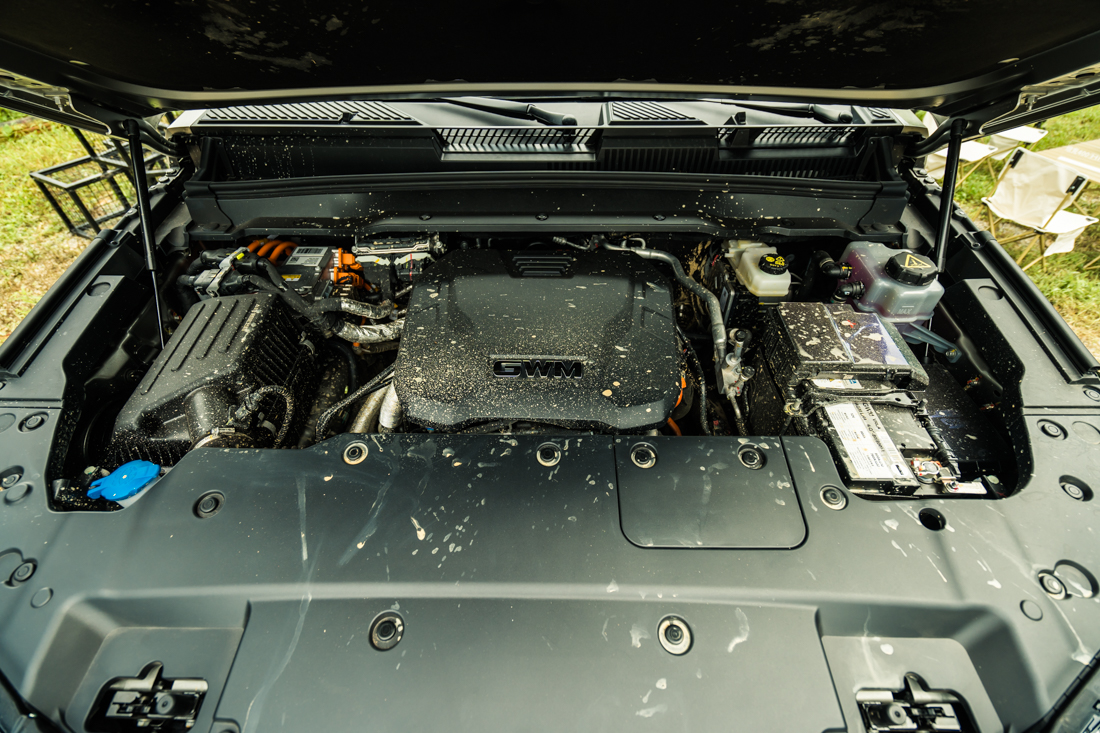 Not hose-friendly
The Tank 400 also has automatically deploying running boards, making for easier ingress and egress. Those can be set to deploy automatically when you open and close the door, or you can set them to be open all the time.
Whatever crimes the exterior of this car might commit, the interior does its best to make up for them. It's far from a minimalist paradise, as it mirrors some of the exterior details, like the rivets. But overall, it manages to come off as less cartoonish. Then again, perhaps I was simply dazzled by the sheer number of features. The seats on our test car were real leather, and featured heating, cooling, and massaging functions. Forward of the shift leather are dual, 50w wireless charging pads, and above that is the same 16.2-inch screen we saw in the more expensive Tank 500. There's a digital instrument cluster and even a digital rear view mirror. Long story short, if you're looking for a 4x4 that you can hose out once you've covered the interior in mud, look elsewhere.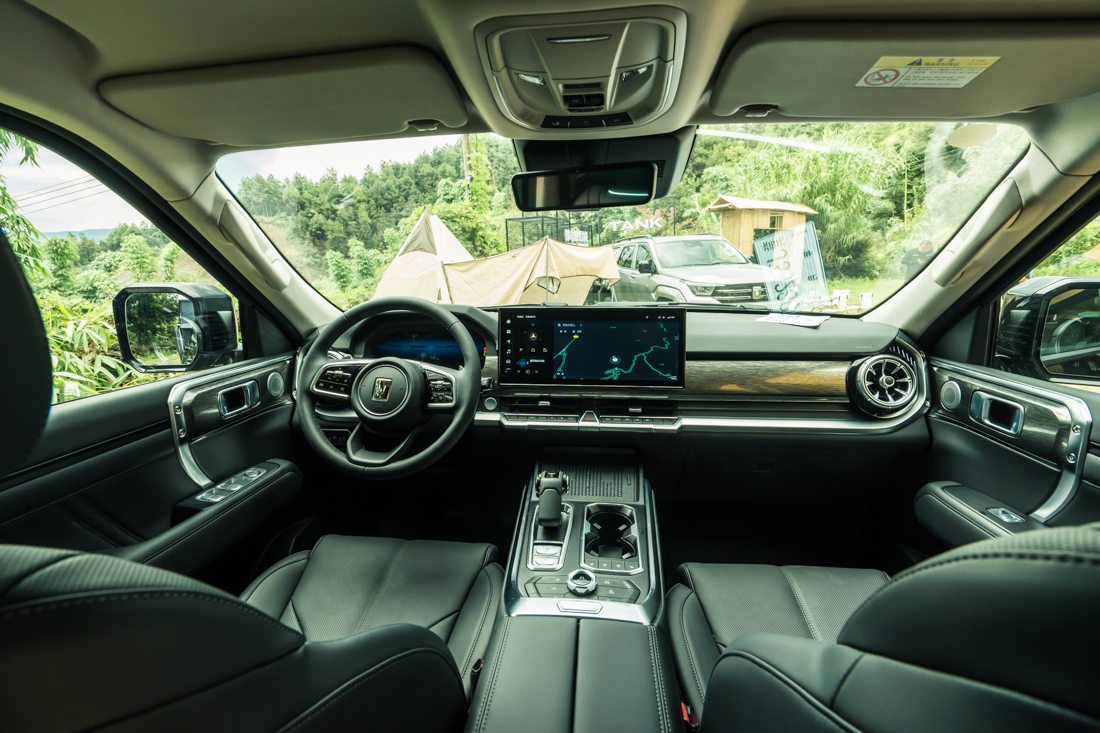 Controls for the aforementioned locking differentials, as well as the trail turn, trail cruise control, and the nine different driving modes, can all be found on the center console aft of shift lever. If that's not enough physical buttons for you, there's also a row of large buttons underneath the center screen for controlling the air conditioning. I found the entire interior to be comfortable and easy to use, due in large part to the number of real buttons.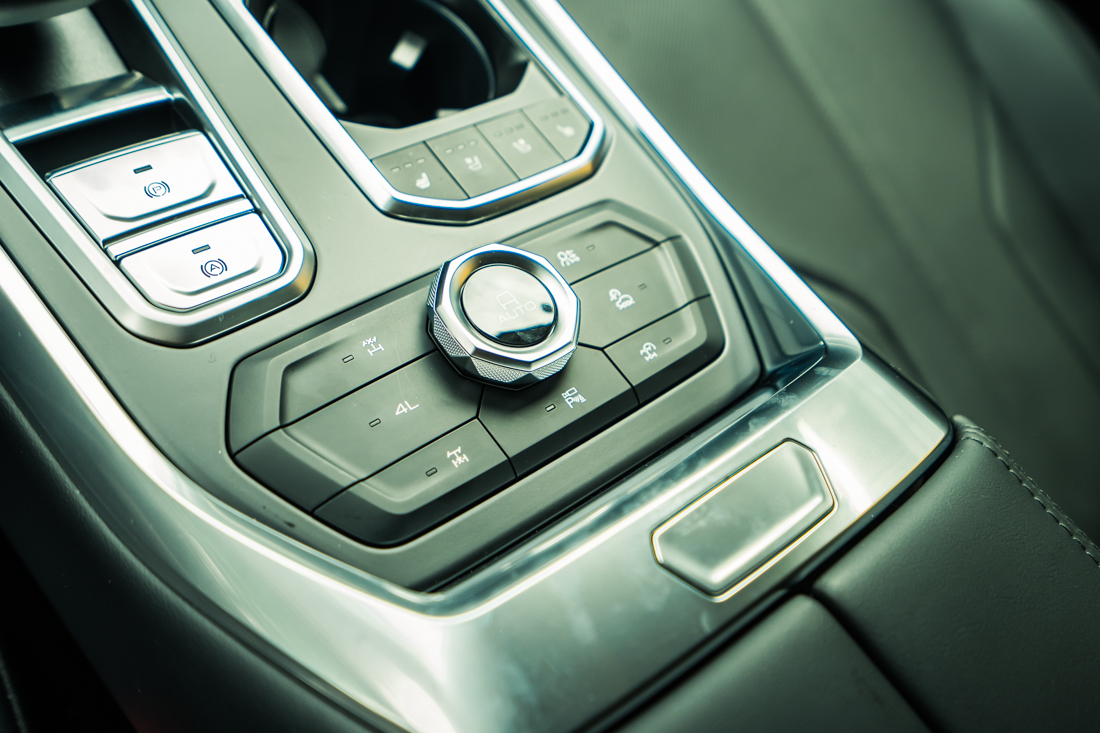 I had no problem getting comfortable in the back seat, where my 1.75m (5'9") frame had plenty of space both above my head and in front of my legs. One benefit of locating the battery pack under the rear seats is that it doesn't raise the floor pan, compromising rear comfort. Rear passenger controls for the third climate zone could be found on the rear of the center console, along with 2 USB charging ports.
4x4 compromises
As the numbers would attest, power is not an issue when driving the Tank 400. The Hi4-T powertrain can launch the nearly 5m SUV to 100 km/h in just 6.8 seconds. How that power is delivered, however, could use some refinement. There is a noticeable lag between when you put your foot down and when this thing really takes off. The fact that the power levels are so copious only makes this lag is even more noticeable. Whether it's an issue with the transmission, the engine, or the electric motor, I think the system needs some refinement.
One area where this car is quite refined, however, is in terms of NVH (noise, vibration, harshness). The engine up front does its work without piping too much noise into the cabin, and electric mode is genuinely serene experience. Tank positions itself as a premium off-road brand, and their efforts to keep NVH under control are noticeable. Those include active noise cancellation and double pane glass
But while your trip down the highway might be serene, it probably won't be without bumps. The suspension of the Tank 400 has many of the same compromises that I've come to expect from other off-roaders. It seems capable of finding bumps in roads that I would have thought didn't have them, sending the rear ending hopping up and down. This experience puts it right at home among its peers, but it calls into question Tank's claims that it is the ultimate combination of commuter and 4x4.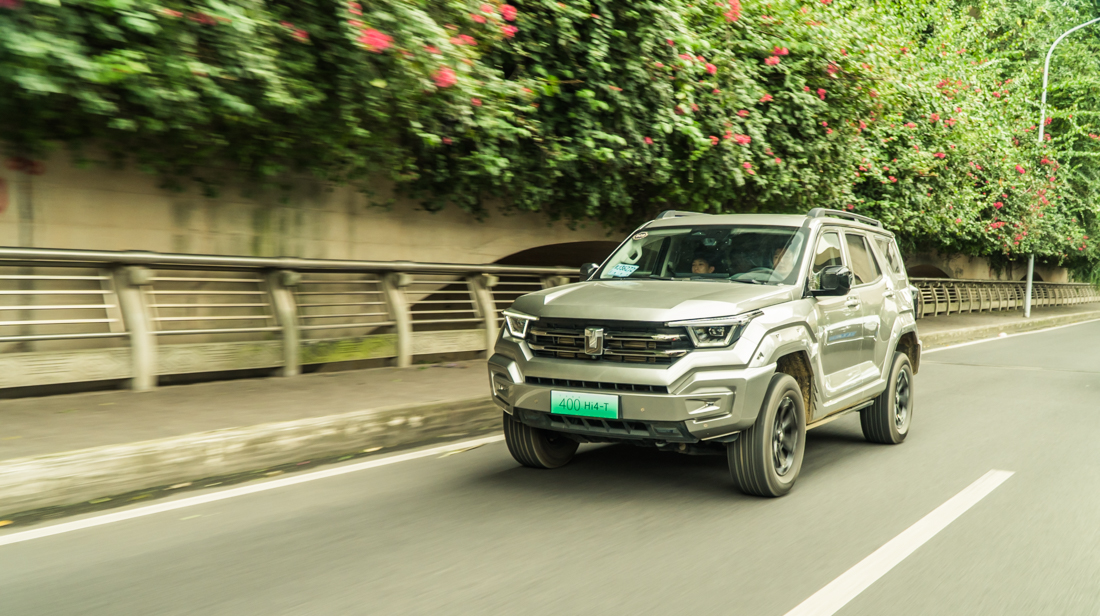 Drama free off-roading
I am very much in the amateur category when it comes to driving off-road, but the Tank 400 made me feel unstoppable when I drove it through a short trail in the Chongqing Forest Off-road Park. The same suspension that beat me up on the road, felt much more at home when negotiating muddy roads.
The Tank 400 has approach and departure angles of 30 degrees and 33 degrees, respectively. That made it easy to summit a mound that was so steep, it set off the parking sensors. Behind the wheel of the Tank, it felt drama free. The maximum ground clearance of 22.4cm (8.9 inches) was put to the test my deep muddy ruts, including a steep hill that we summitted by locking the center diff. According to the instructor that accompanied us, the Tank 400 didn't even need to do that, they were just doing it for our benefit. In fact, that was the only time we ever put the truck in 4L, the rest of the trail was done in 4H.
I road shotgun as the instructor drove us through a pool that was 60cm (23.6 inches) deep. That's enough to stop many vehicles, but the Tank 400 has a maximum wading depth of 80cm (31.5 inches), and according to Tank, its battery pack is rated to the be under 1m (39.3 inches) of water for up to 30 minutes before things start to go south. Don't get yourself stranded in the surf, and you should be good to go.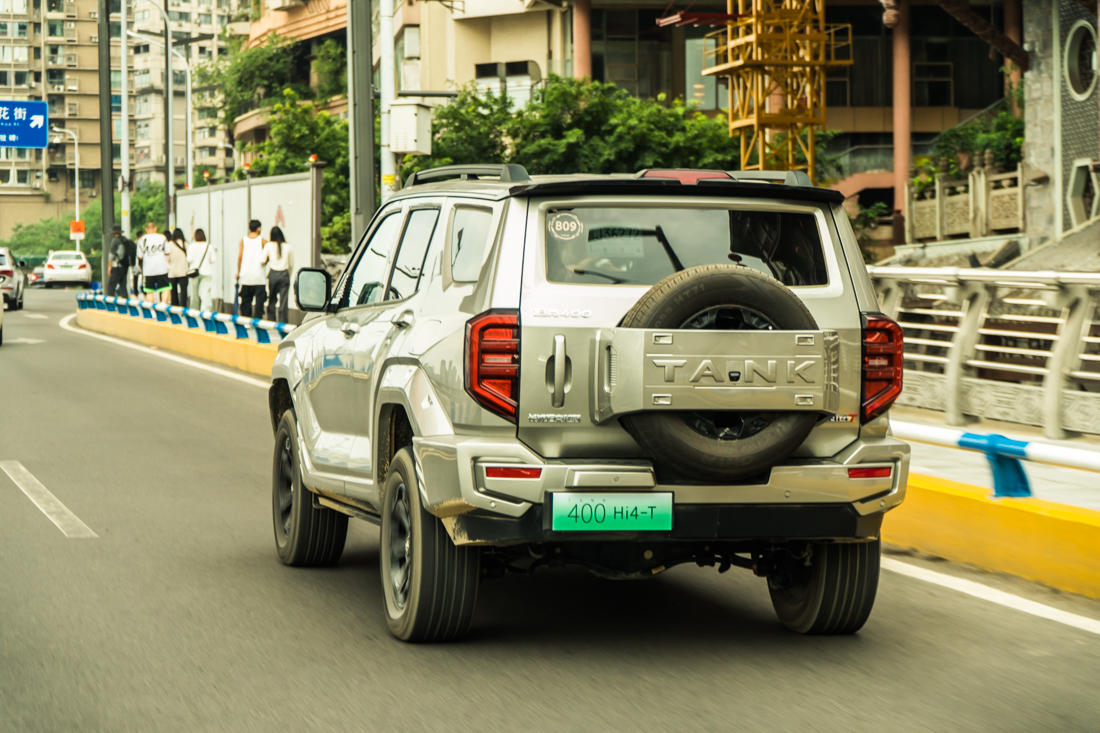 Takeaway
Is the Tank 400 Hi4-T the ultimate combination of daily commuter and off-roader? No, but it does take a step towards civilizing what has long been a very uncomfortable style of vehicle. The Hi4-t powertrain makes plenty of power, but the delivery could use some polishing. The NVH levels are nearly unparalleled in this class, as is the level of features and the ability to silently cruise in electric mode in such a large and intimidating vehicle is addictive.
Specifications
Tank 400 Hi4-T
Engine: 2.0L Turbo 4-Cylinder
Transmission: 9-speed Automatic
Motor: Rear-mounted
Power: 300 kW, 750 Nm (405 HP/555 lbs.-ft)
Battery: 37.1-kWh
EV Range: 105 km WLTC
Combined Range: 800 km WLTC
0-100 km/h: 6.8-seconds
Size: 4985*1960*1900
Wheelbase: 2850 mm
CDM Price: 38-39,500 USD
More Pics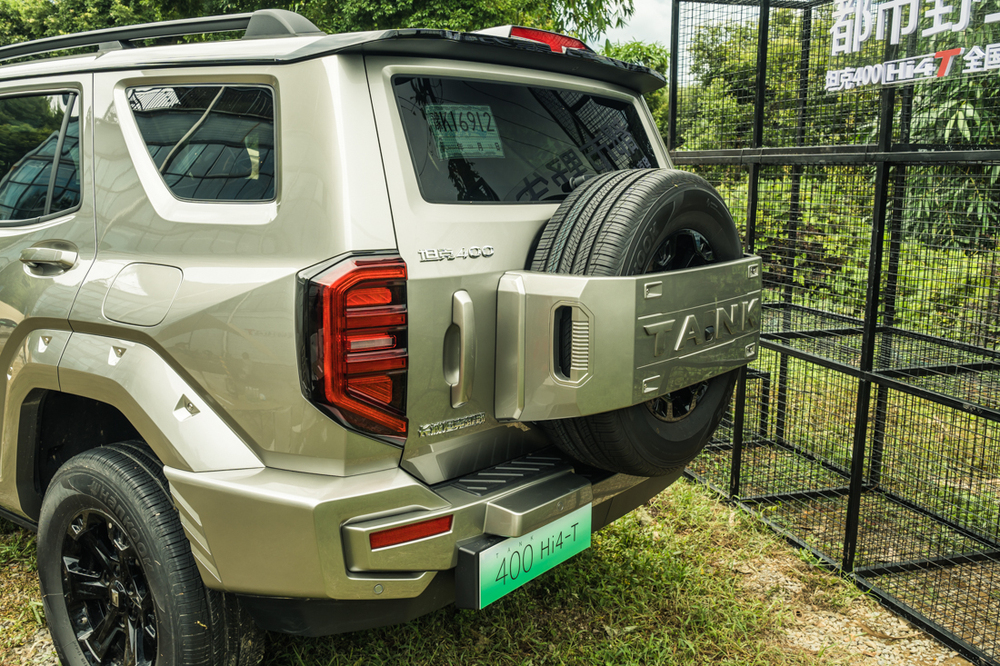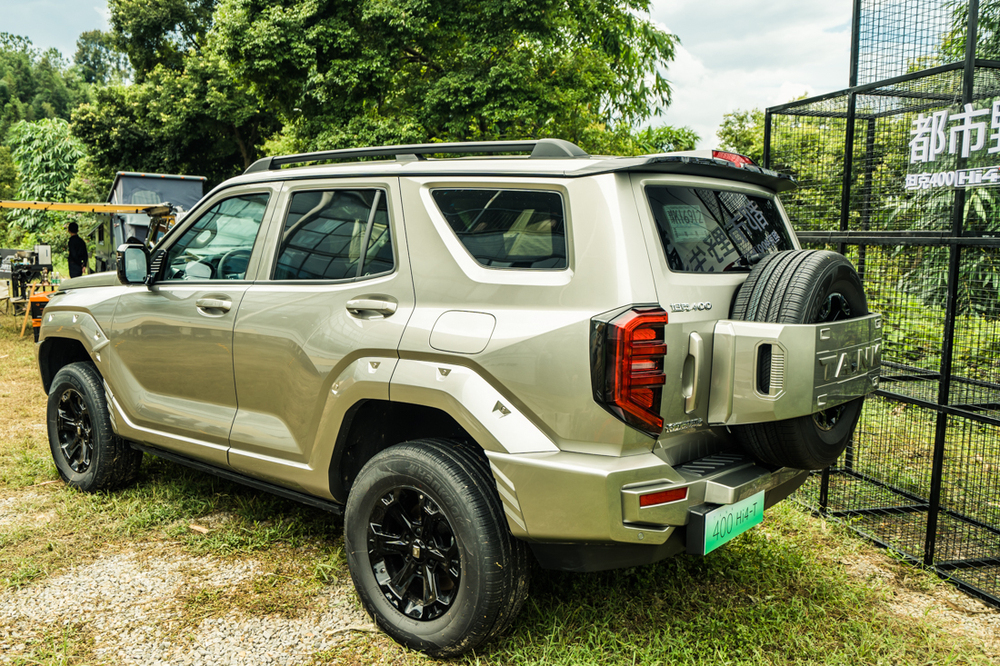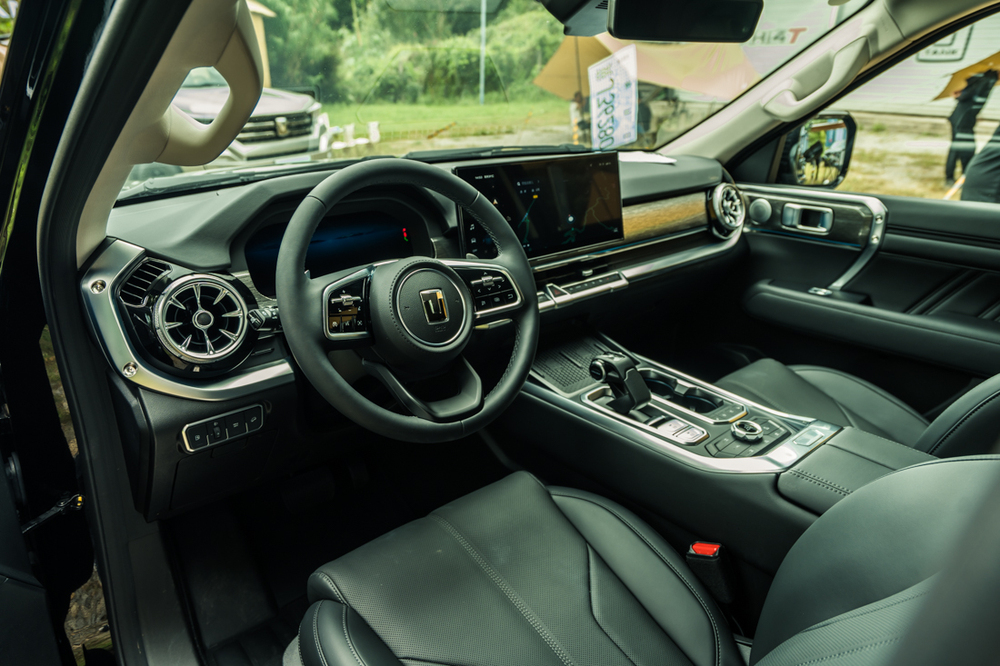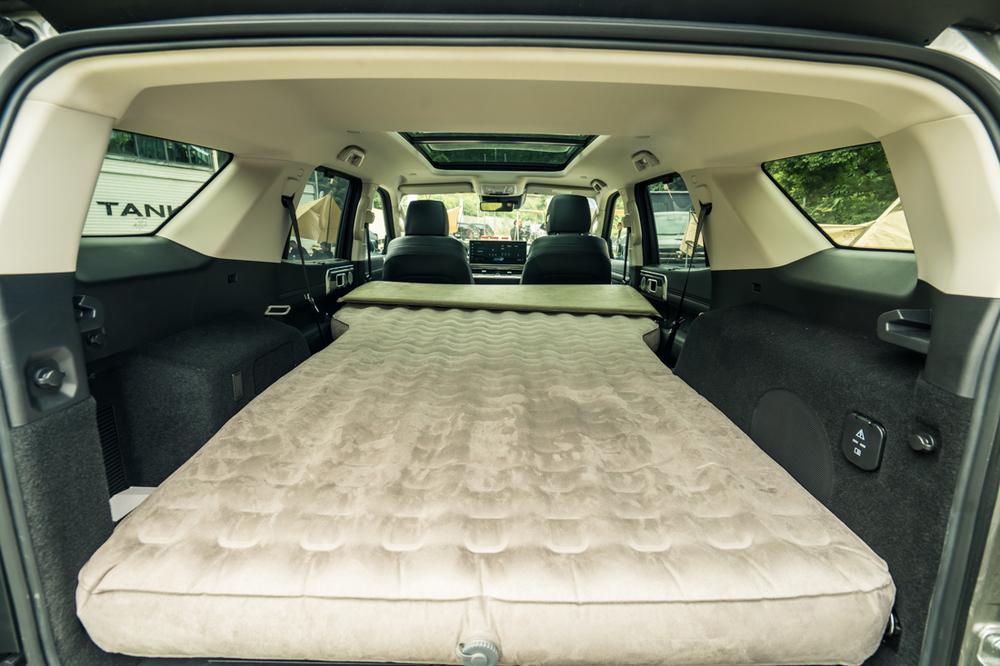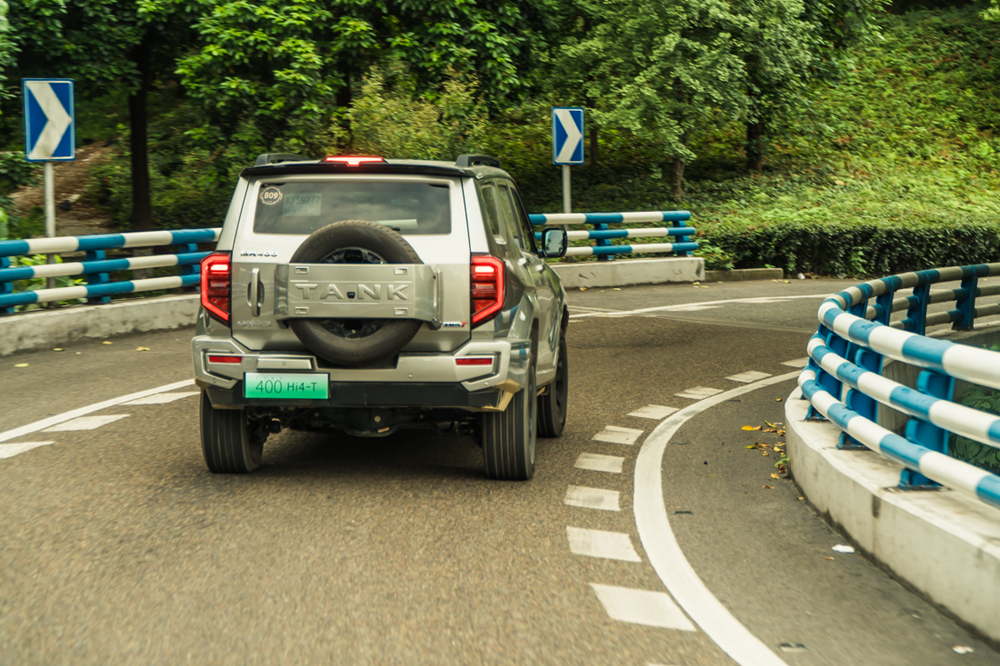 ‍‍