What is it?
Like Xpeng and NIO, Li is one of the current A-team of Chinese startups with a US stock listing, and that's pretty much where the similarities stop. Also known as Li Xiang, or Leading Ideal, the company currently only has one model, but it is the best individual selling model from any of the startups – selling 5,522 units in April 2021.
That's more than the Model Y, making it the most popular new energy SUV in China – and the fourth most popular SUV overall priced over RMB300,000 (46,600 USD), after some German competitors.
What really sets the Li One apart is that it's a PHEV or what Li call an extended-range electric vehicle (EREV). Along with two electric motors the car has a 1.2T petrol engine.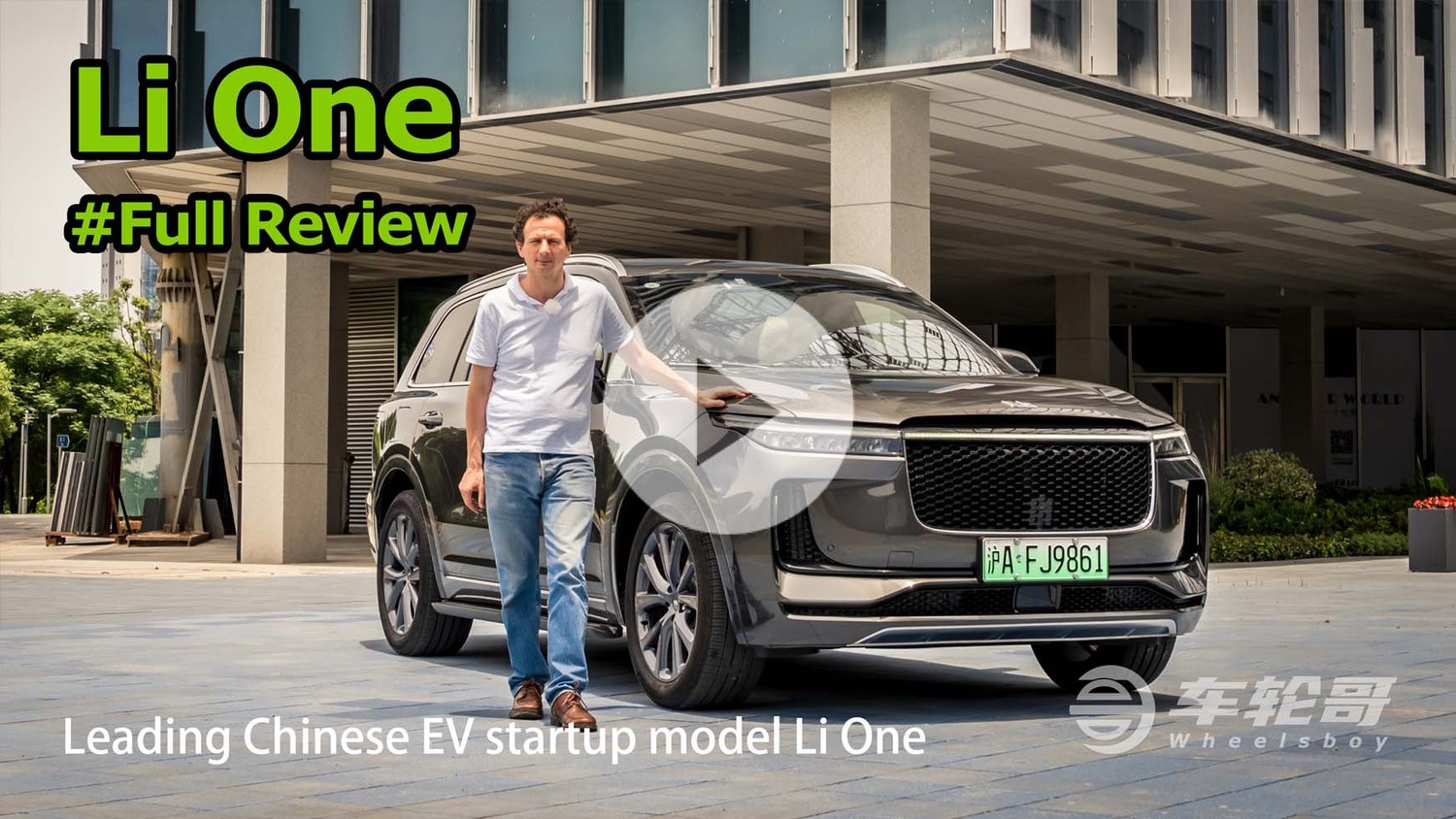 Rudimentary, but striking
The design of the Li One is almost as if you asked a first-year automotive design student to draw an SUV for you. Yet while it's stereotypical, it somehow manages at the same time to be very striking. There's no arguing that it has presence, particularly when it comes to the imposing front end. This is created in part by the subtle styling lines on the front wing and haunches.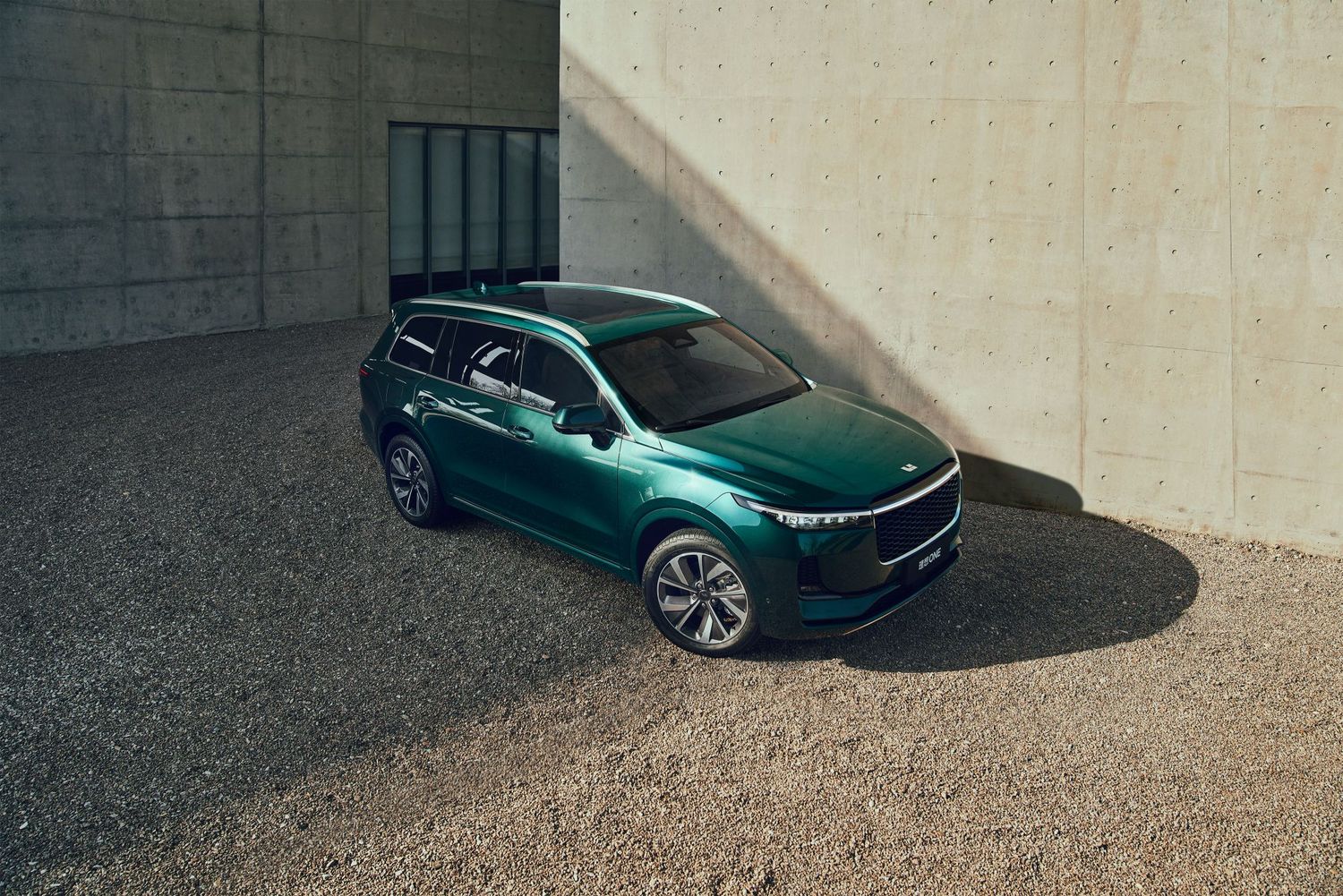 Where things really get interesting is on the inside. With four different screens, there is no doubt this car has been designed with young tech savvy consumers in mind.
The top three screens near seamlessly blend into each other, and the center and far right screens are interactive. This means the passenger front passenger can do things like enter a destination into the navigation on their screen, then throw it to the center screen.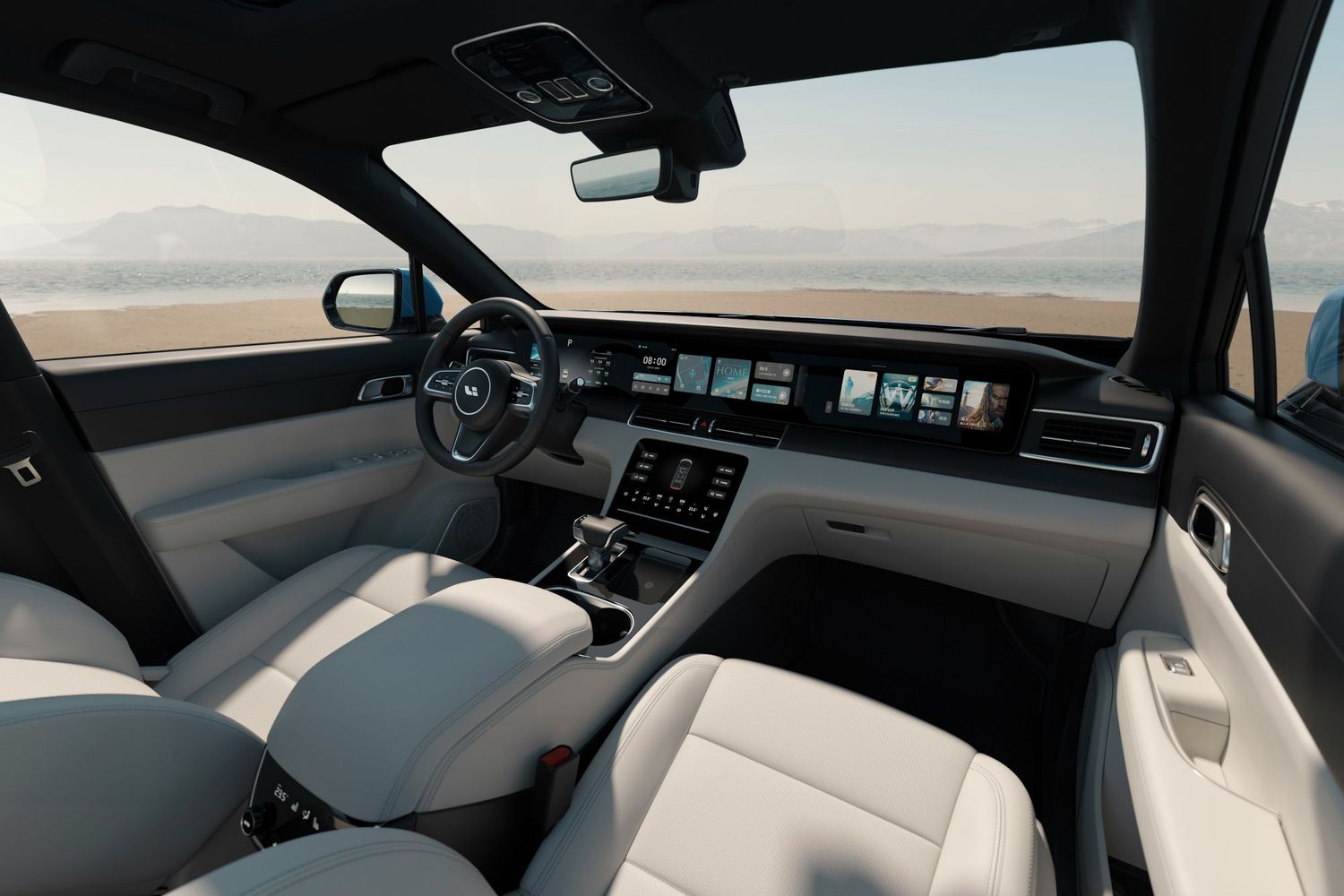 One common issue when it comes to modern car designs is the need to operate everything through a single screen, and this is particularly a complaint when it comes to climate control. The Li One solves this by dedicating an entire lower to these functions, and much can be controlled via simple swipes up and down or back and forth.
You may have noticed that we've yet to mention the trim level. Li actually has just one unified trim level priced at RMB328,000 (50,940 USD) for this version. The only cost option is RMB10,000 (1,550 USD), for the baby blue pearl paint.
Otherwise, you have some simple choices: one of five paint jobs, which with the exception of white are all dark, one of three 20-inch wheel designs, whether the car is a six- or seven-seater, and finally, whether you want white, brown or black leather upholstery.
One of the Li One's party tricks are its "Nap Mode" and "Sleep Mode". If you press a button on the lower screen, the driver seat will lean to around a 145-degree angle for Nap Mode, or completely flat for Sleep Mode, the latter of which requires the removal of the headrest.
Second-row passengers don't get to enjoy the same ventilated seats as the front passengers, but they do get heating and electric adjustability. The third row, while tight when it comes to legroom, has decent headroom and a good amount of light thanks to large D-pillar windows.
Despite it being a six-seater, the Li One does have a fair amount of storage space, enough to fit two medium-sized suitcases without the seats being folded down.
Engine when you need it, EV when you don't

The Li One's front and rear motors make a combined 240kw and 530Nm of torque (322 hp and 392 lb-ft). while most extended-range electric vehicles have battery packs measuring in the 10-20 kWh range, the Li One has a 40.5kWh pack. While that is around half the size of an equivalent Nio ES8, the Li still claims the One has a 180km (112 miles) range on the NEDC cycle.
That's certainly enough for usual daily needs, but there is also a three-cylinder 1.2T engine making 96kW (129 hp) up front. The car is a series hybrid, so the engine never directly drives the wheels – instead it acts as a generator, directly powering the electric motors and charging the battery. The combination of battery pack and range extender means the Li One has a claimed combined range of 800km (497 miles).
We noticed that even in pure EV mode, the Li One's engine will still kick on under certain circumstances. NVH, while noticeably louder when the engine starts, is still well-managed.
This is a large car just over five meters long and nearly two meters wide (198 x 77 in), and you certainly feel that size when you are driving it, unlike say, the HiPhi X. The steering is much tighter than on many Chinese cars, although it could be tighter.
Unlike a lot of dual motor EVs the Li One does not have blistering acceleration – the century takes 6.5s. That, though, is certainly fast enough for most. What's not very noticeable is the braking regeneration, and it doesn't seem possible to do one-pedal driving. The front uses a MacPherson strut and at the rear multi-link with the suspension being set up for a smooth, cossetted ride.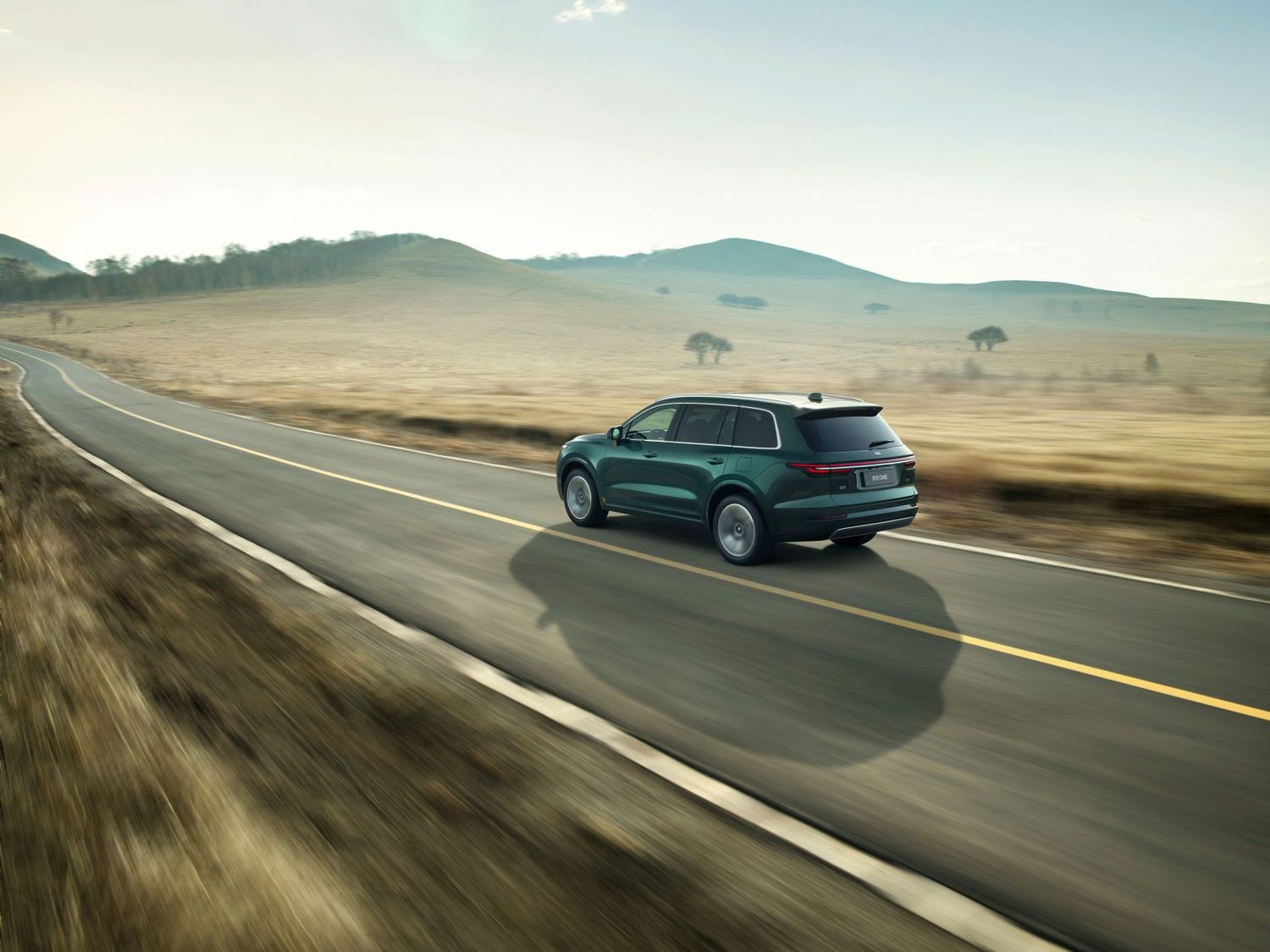 Takeaway
Once you've driven the Li One, the reasons for its success become much more obvious. The unitary pricing structure makes the purchase decision very easy, and the high-tech interior is surely appealing to modern consumers. The most important factor, however, is likely peace of mind. EV adoption is much more widespread here in China than it is in many western countries, but there are still major hurdles when it comes to infrastructure. Not every buyer has easy access to a charging station at work or at home, making the flexibility of the Li One's extended-range powertrain a very tempting proposition.