What is it?
The iMAX8 competes in the large MPV class in China, and while vehicles in this class are known as "mom mobiles" in the West, they have a very different reputation here the other side of the world, where they are more often used as business shuttles and, sometimes, status symbols. In this case, it's an affordable status symbol, with prices ranging from 27,000 to 40,000 USD.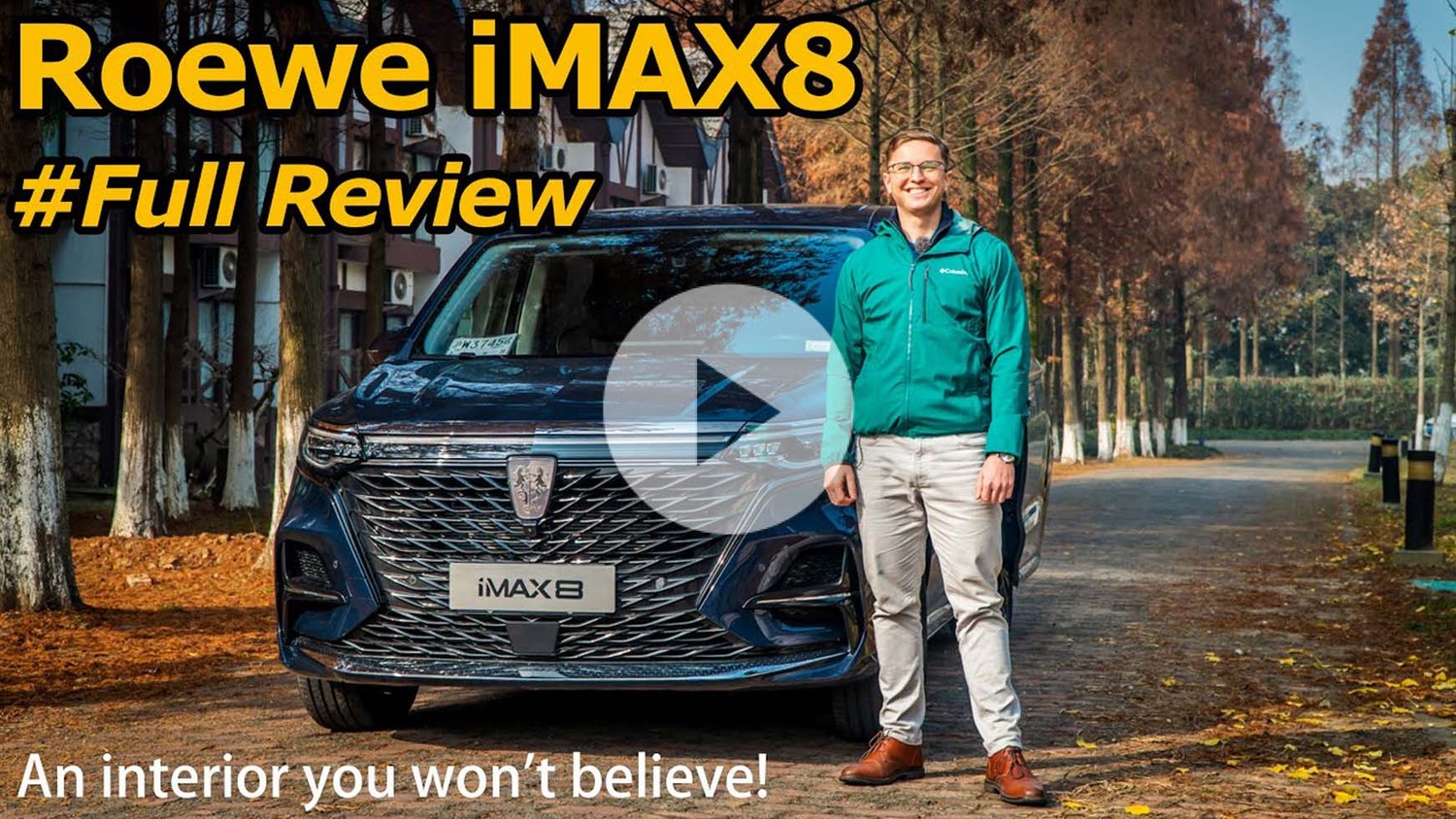 Big and bold
Subtlety is hardly a common trait when it comes to this segment, and the iMAX8 is no exception. Big bold front-end design is the name of the game, and this thing certainly delivers, with an expansive grill flanked by twin (faux) air intakes.
It does have a touch of flair, however, in the form of a long, thin LED that connects the headlights. It's not especially noticeable when unlit, but it's got a lot of presence when coming down the road at night. The theme of conservative forms with interesting details continues as you move down the car. The iMAX8 has an upright shape that's dictated by the needs of the segment, but there are a few interesting touches when you look closely.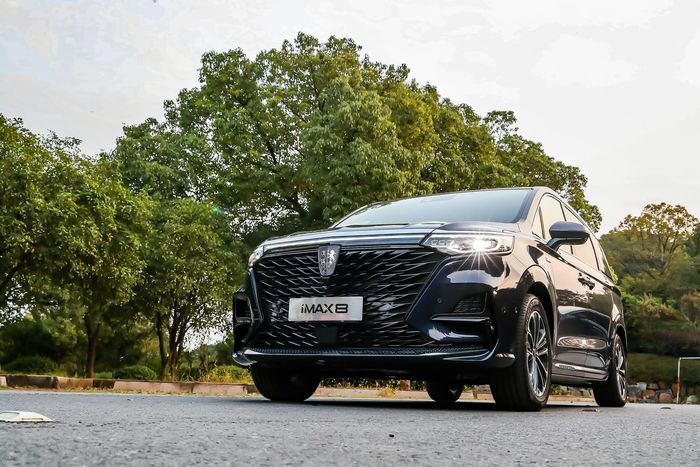 Take, for example, the chrome trim on the side of the car. It's hardly noticeable when viewed in profile, but a shift in the sunlight reveals a very interesting pattern on the D-pillar. This pattern can also be found on the front spoiler, and it really is a great touch.
A magical center console
The dash layout of the iMax8 couldn't be simpler or more intuitive. All the essential controls are neatly arranged on the center console or to the left of the steering wheel. These sections are embedded in a silver element that extends across the entire dash, and helping to break up the black interior.

The style is accompanied by features like adaptive cruise control and a 360-degree camera. But that certainly isn't the coolest feature on the iMAX8. No, that would be the mobile center console. Which, slides forward or backwards at the touch of a button.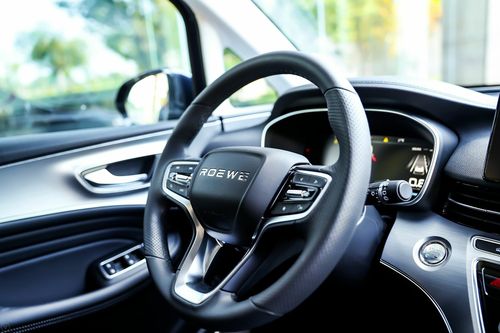 It's a pretty trick feature, and it's not the only one this interior sports. Touch the capacitive button on the center console and a lid will retract, revealing an entire tea set. This might be one of the strangest features on any vehicle, but that only makes us love it more. We found the dregs of some tea already in the cups when we picked up the car, so we suppose that means people actually use it!
Regardless, if you hit the button again, the whole thing drops back down and out of sight. The small refrigerator on the front side is probably more practical feature, but let's be honest, you're buying the car for the tea set. Don't worry if tea really isn't your thing, though, as Roewe says that this center console can also be equipped to serve coffee, as well as a variety of other configurations.
Third row passengers don't get their own tea set, but there is a good amount of space for a three-row vehicle. If the occasion calls for more cargo and less people, the third row can be folded down or even removed entirely.
Smooth power, rear comfort
The iMAX8 is motivated by a 2.0L turbocharged 4-cylinder engine making 175 and, more importantly, 360 Nm of torque (237 hp and 266. ft-lbs.). That engine is backed by an 8-speed Aisin automatic transmission, and while the 360 Nm of torque is sufficient, it doesn't result in break-neck acceleration. When you're carting around people, whether it's company VIPs or the neighborhood kids, smooth power delivery is what counts, and this combination delivers. The engine's NVH gets a little high over 3000 RPM, but you'll spend most of your time below 2000 RPM anyway.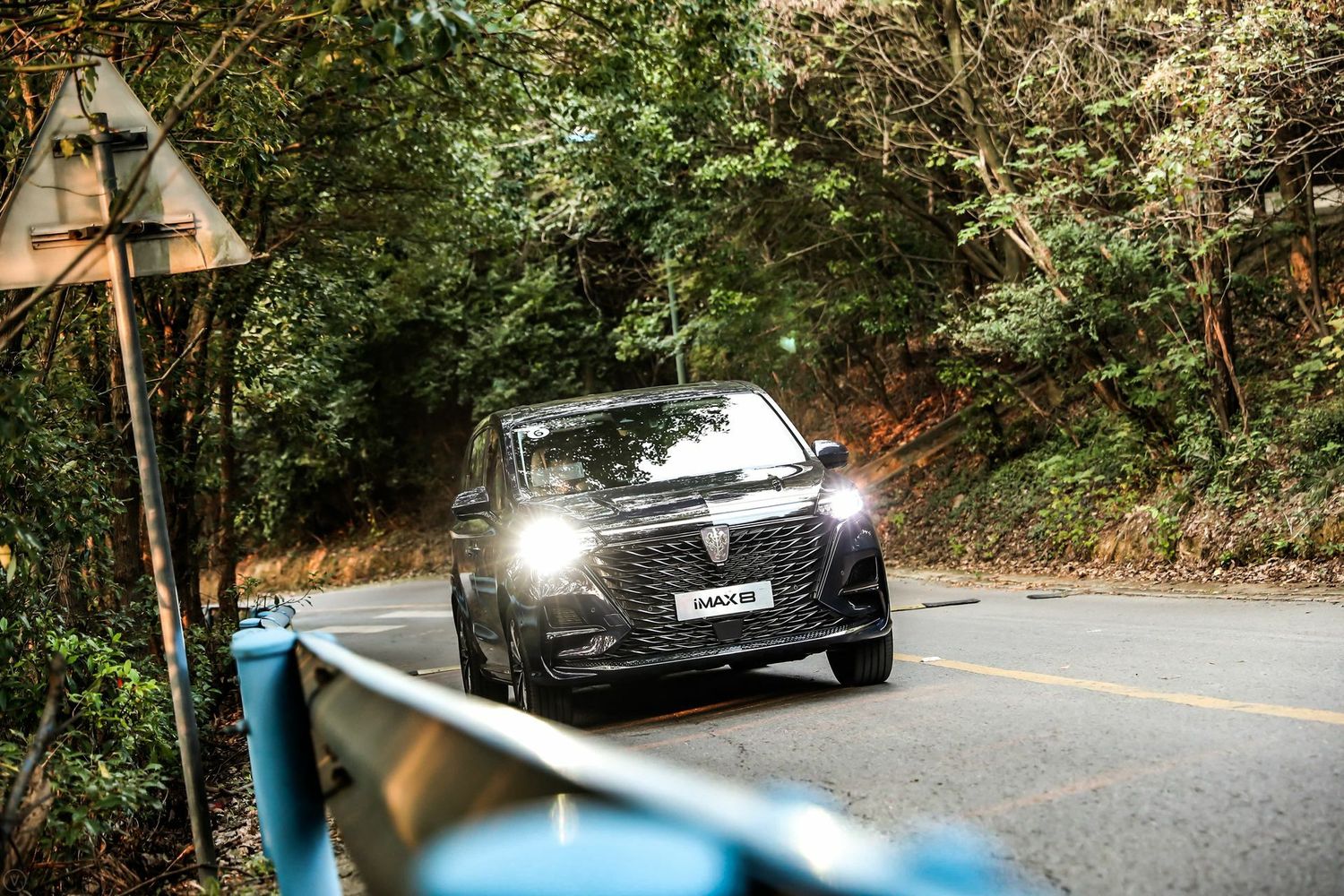 Steering is light and easy, not ideal if your goal is carving up back roads, but great for maneuvering such a big vehicle. The suspension is McPherson struts up front and multi-link independent in the rear, producing a very comfortable ride. This is a car for people who prefer to be driven, which is why the middle row cranks the comfort up to 11, with tons of adjustability and a footrest to boot. You also get massage function, so you can enjoy your tea in total comfort.
If you need to charge your devices, you can use the USB ports on the side of the seat. The seatbacks have a small touchscreen where you can control functions like the media and check the weather forecast, but if you're feeling too comfortable to bother touching a screen, you can use the button on the door and then issue voice commands.
Body control on the iMAX8 is good, which is just as important as a smooth ride when it comes to passenger comfort. You don't want to be swaying back forth with every turn, think of all the tea you might spill!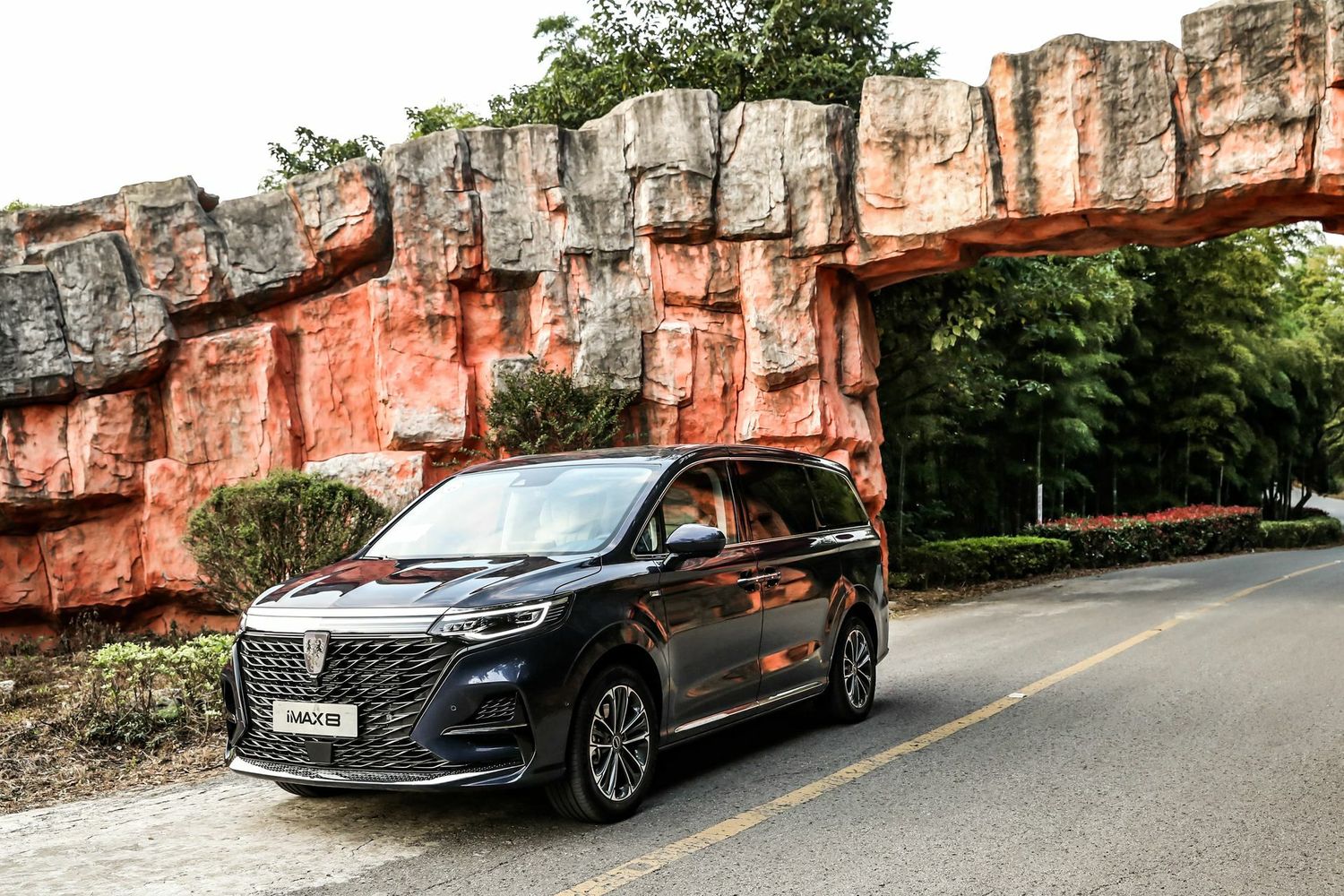 Takeaway
Smaller MPVs may be somewhat of a dying breed, but their larger brethren are here to stay, and the iMAX8 is a classic example of why that is. It offers space and comfort for driver and passengers alike, and adds to that some pretty cool features that we've never seen in this segment or any other. Put those together and you have a very compelling package.