What is it?The UNI-T is the first model in an all-new sub-brand from Changan Motors. It was set to be revealed at the Geneva Motor Show, but as you may have heard, that show was very much canceled. Robbed of its big shiny debut, the car went on sale in China in June, with prices ranging from about 18,000-21,000 USD.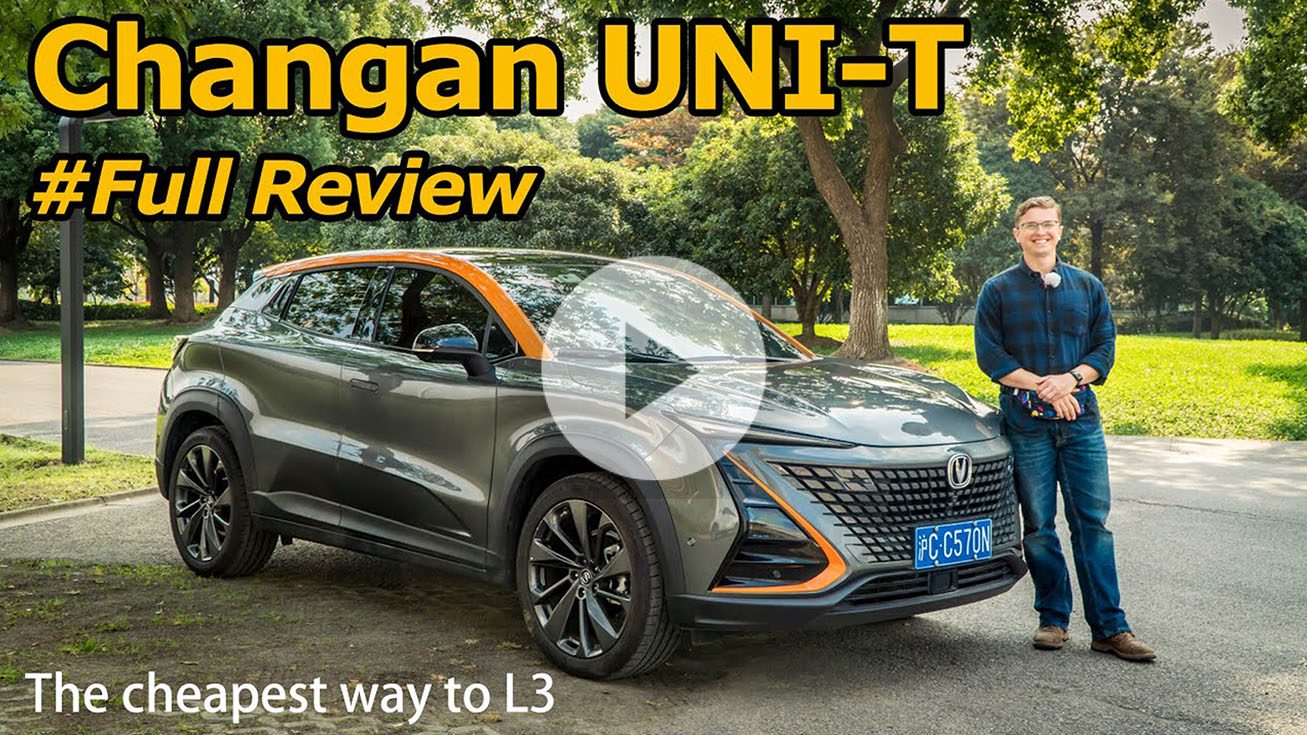 The first McLaren SUV
It seems tradition was thrown out the window when it came time to design the UNI-T, and the results are dramatic, to say the very least. The grill is a matrix of body-color squares that smoothly transition into the rest of the car, rather than being a distinct black or chrome piece. The width of the grill is only accentuated by large and seemingly non-functional air intakes that lead to the thin headlights. It's no wonder Chinese automotive enthusiasts have been declaring that Changan beat McLaren in the race to build a McLaren SUV.
The designers kept up the same pace when it came to the rest of the UNI-T's styling. The strong, rising beltline is framed by aggressive wheel arches and a steeply-sloped roofline. Hidden door handles front and rear allow that beltline to shine, and 20-inch wheels do a good job filling the big wheel arches.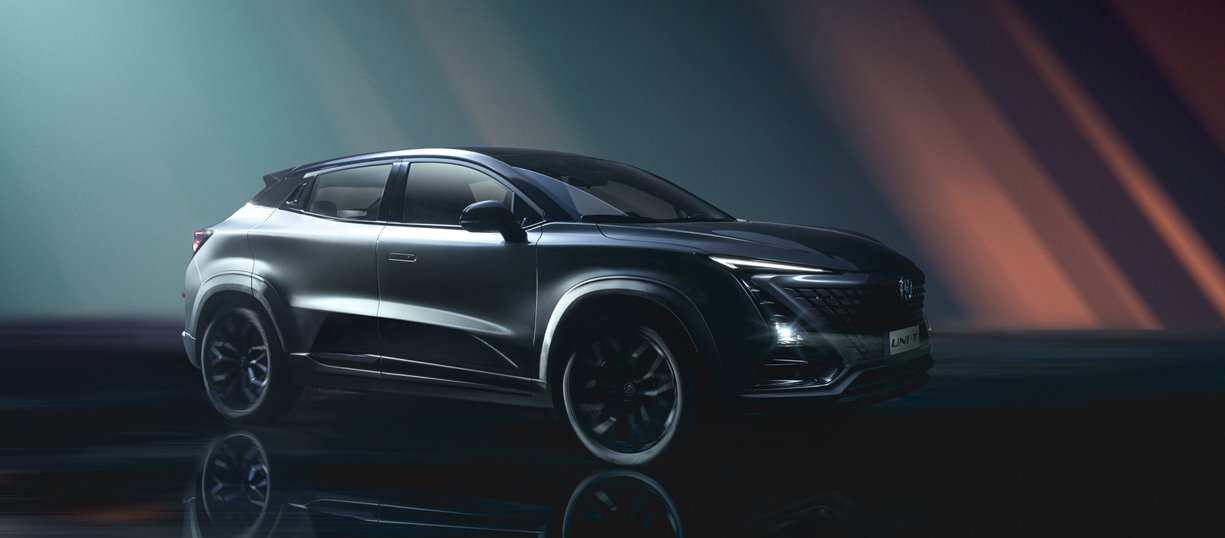 The smoked rear taillights are certainly Lexus inspired, but the UNI-T manages to avoid the flat, boring rear design of many crossovers, Lexus included. The top trim level has interesting, alternating exhaust outlets, a fitting match for the twin spoilers and exaggerated rear diffuser.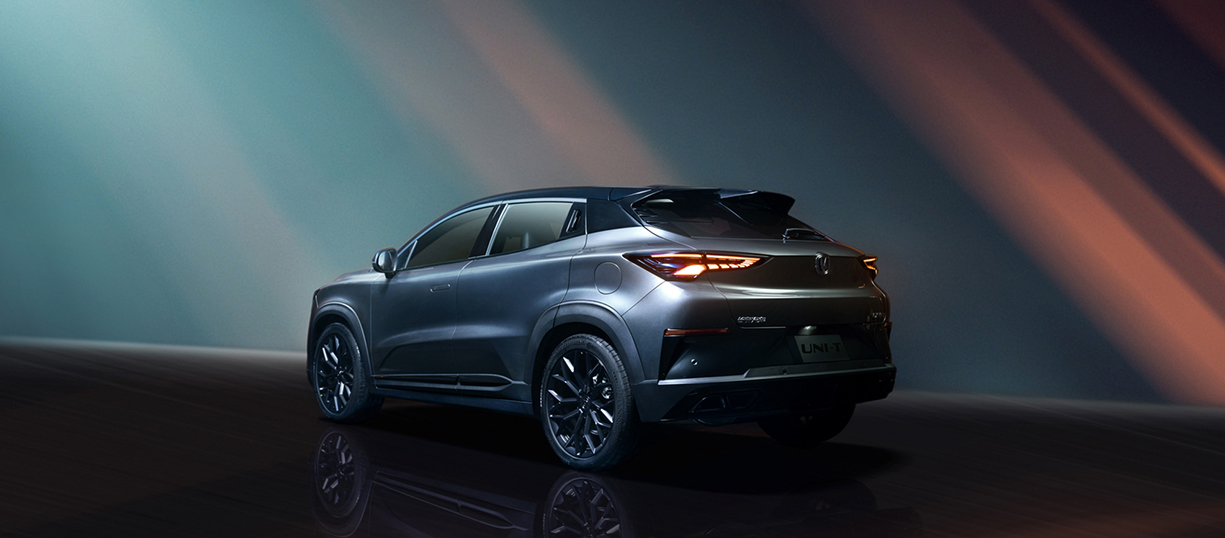 Interesting, but still comfortable
The interior of the UNI-T is dominated by sharp angles, with instrument cluster and infotainment screens forming a single piece that flows from left to right. The screens are on the small side, but image quality is crisp and the UI is highly functional, so you won't mind much unless you're coming from a Tesla. Our top-level test car also comes with a decent array of features, including self-parking, an automatic braking system and a driver drowsiness detection system. That last part is important, but we'll get to it a bit later.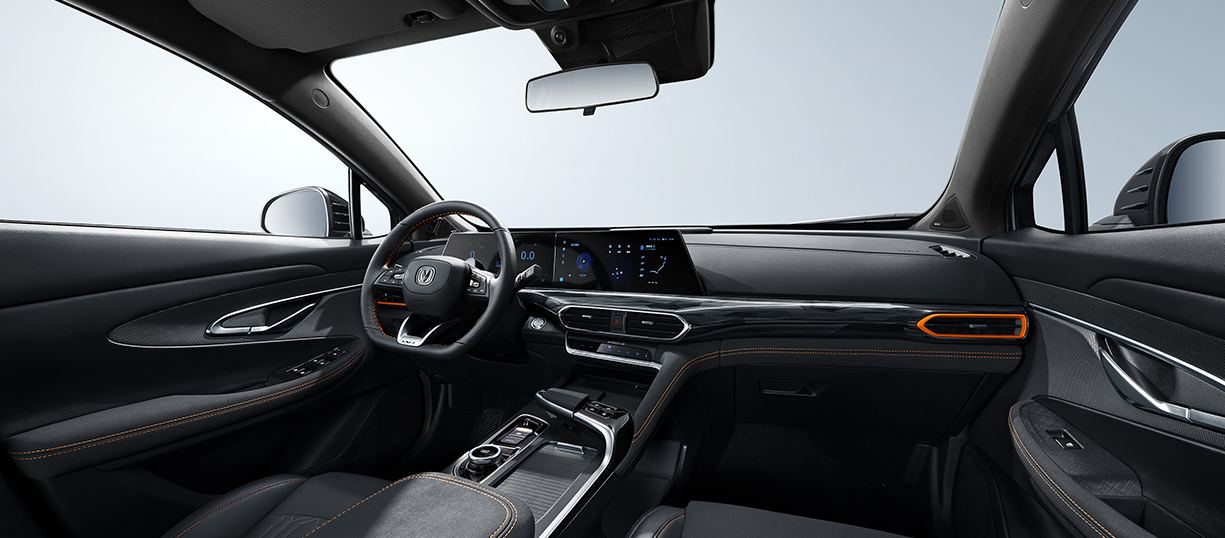 Despite its dramatic looks, the ergonomics of the UNI-T are quite good. The shifter, for example, is incredible comfortable and easy to use, and everything else on the interior is laid out very intuitively. A glance to the right of the shifter reveals a number of buttons related to vehicle functions. There's the 360-degree camera, the self-parking, and, of course, the selfie button.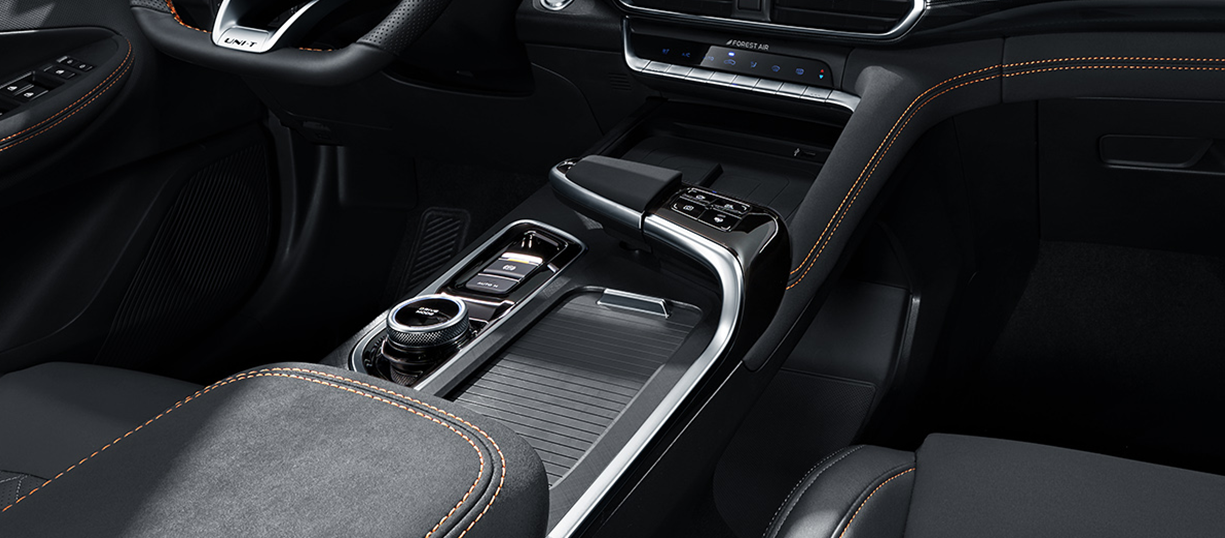 No joke, the button marked with a camera icon takes a picture using the camera located above the rear-view mirror. It will then send it to a phone that you have connected to the infotainment system.
Rear legroom is adequate, but headspace will be tight for taller passengers. The rear cargo area is also relatively small, but that's what you get in exchange for that sexy roofline.
All show, not much go
Changan recently released a 2.0L version of the UNI-T making 171 kW and 390 Nm of torque (230 hp and 289 lb-ft) through an 8-speed automatic, but our test car makes due with a 1.5-liter turbo four-cylinder, making 134 kW and 300 Nm of torque (180 hp and 222 lb-ft) matched to a 7-speed DCT. The 1.5L engine is part of the "Blue Whale" engine series from Changan, and meets China's latest emission standards. With a name like Blue Whale, you'd expect it to be slow, but the 0-100 km/h time is a decent 7.6 seconds.
The headline for the UNI-T, however, isn't the 0-100 time. Remember that drowsiness detection system that we mentioned before? It is part of what Changan claims is a Level 3 autonomous driving system. L3 is conditional autonomous driving, meaning that, theoretically at least, the UNI-T could provide hands-free, feet-free and even eyes-free driving under certain conditions.
Compare this to a system like Tesla's AutoPilot or Cadillac's Super Cruise, which require you to keep your hands on the wheel at all times or monitors your eyeline to make sure you are looking at the road ahead.
The UNI-T has five millimeter-wave radars sensors, 6 cameras, and 12 ultrasonic sensors, and uses a fusion of that hardware to identify vehicles, pedestrians, traffic signs, and other road feature. This differs from the Tesla system, which relies more on visual input, hence its combination of 8 cameras, 12 ultrasonic sensors, and 1 millimeter-wave radar sensor.

Changan's system has two basic modes: traffic mode and high-speed mode. If the vehicle is moving through traffic at less than 40 km/h the system can completely take over, and the driver can free their hands, feet, and eyes. When vehicle speed exceeds 40km/h, the driver will be prompted to look at the road ahead. If the system finds that the driver is distracted, an alarm will sound and the vehicle will eventually come to a stop.
When the vehicle reaches 50km/h, the system will enter high-speed mode. At this point, the UNI-T system is much like any other Level 2 system, except that it will suggest lane changes, which the driver need only confirm using the turn signal stalk. In high-speed mode, the driver can free their hands, but their eyes must observe the road ahead.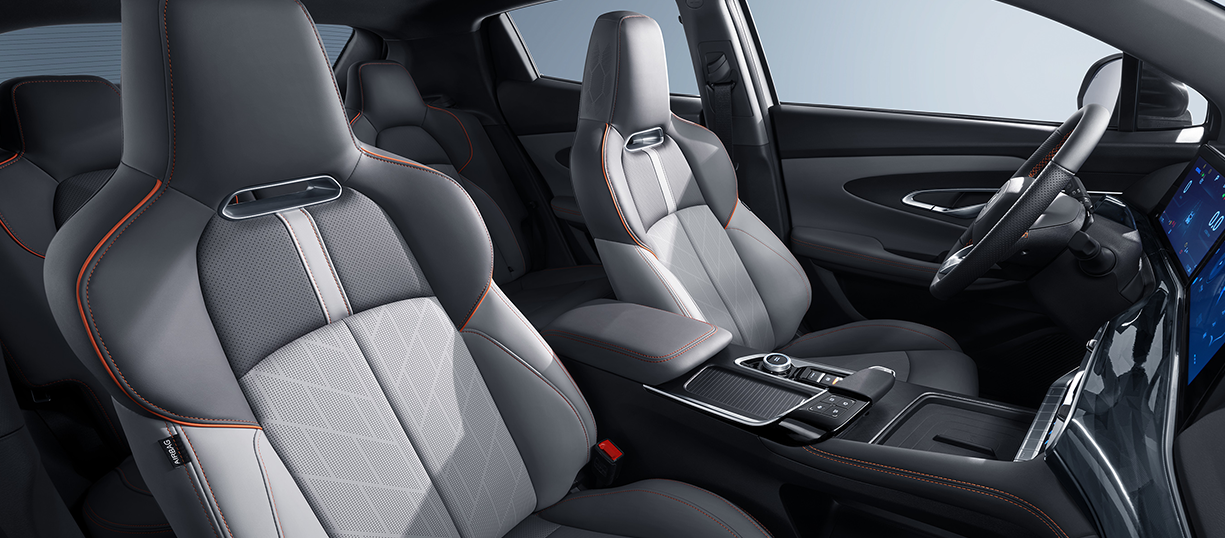 It all sounds pretty amazing, but there's a problem. It's basically illegal according to China's current regulations. You see, while the UNI-T may truly be a meaningful step on the road towards full autonomy, Chinese regulations state that it is unlawful to remove your hands from the wheel while driving. The government is expected to release updated regulations within the next year or so.
Even if the autonomous system was legal to use, it still only applies to a very specific set of driving conditions, so let's talk about what the UNI-T is like when you drive it the old-fashioned way. The exterior styling is making a lot of promises about how this car is going to perform, and we can confirm that it does not follow through on those promises. As mentioned above, 134 kW is decent for this segment, but it's the way this car delivers power that's the issue.
Like a lot of other Chinese cars we've driven, the UNI-T shows a serious lack of refinement under acceleration. Nobody expects a 1.5-liter turbo to be particularly mellifluous, but this thing sounds, well, cheap. It also feels cheap, with some nasty drivetrain vibrations. The transmission is comfortable at low speeds, but hesitant to downshift. As a result, if you mash the throttle, you're in for a pretty long wait before the acceleration arrives.
It's more or less the same story with the handling. Much as it may look like a performance car, it just isn't. It is comfortable over imperfections in the road, and changes direction well enough, with a decent weight to the steering when you're in sport mode, but it isn't stimulating.
Takeaway
The UNI-T has been a big sales success for Changan, and it's pretty easy to understand why. Even if you put aside all the self-driving tech, which is impressive for a car this affordable, you still have a very attractive CUV with good power, lots of features, and a low price. Even in a crowded market, that's a compelling package. The styling is definitely writing checks that the drivetrain and suspension can't cash, but it's fair to say that the UNI-T has a good helping of substance to go along with its style.