What is it?
Everybody knows that the hot ticket item these days is SUVs of pretty much any shape or size. MPV sales, on the other hand, are dropping like a rock year after year. In the European market, manufacturers like Citroen, Ford and BMW are already axing their MPV models in favor of SUVs. So why, then, did Geely decide to start selling their first ever MPV and China's first ever hybrid MPV at this moment in time? Would they have been better off plowing their money into building another coupe SUV?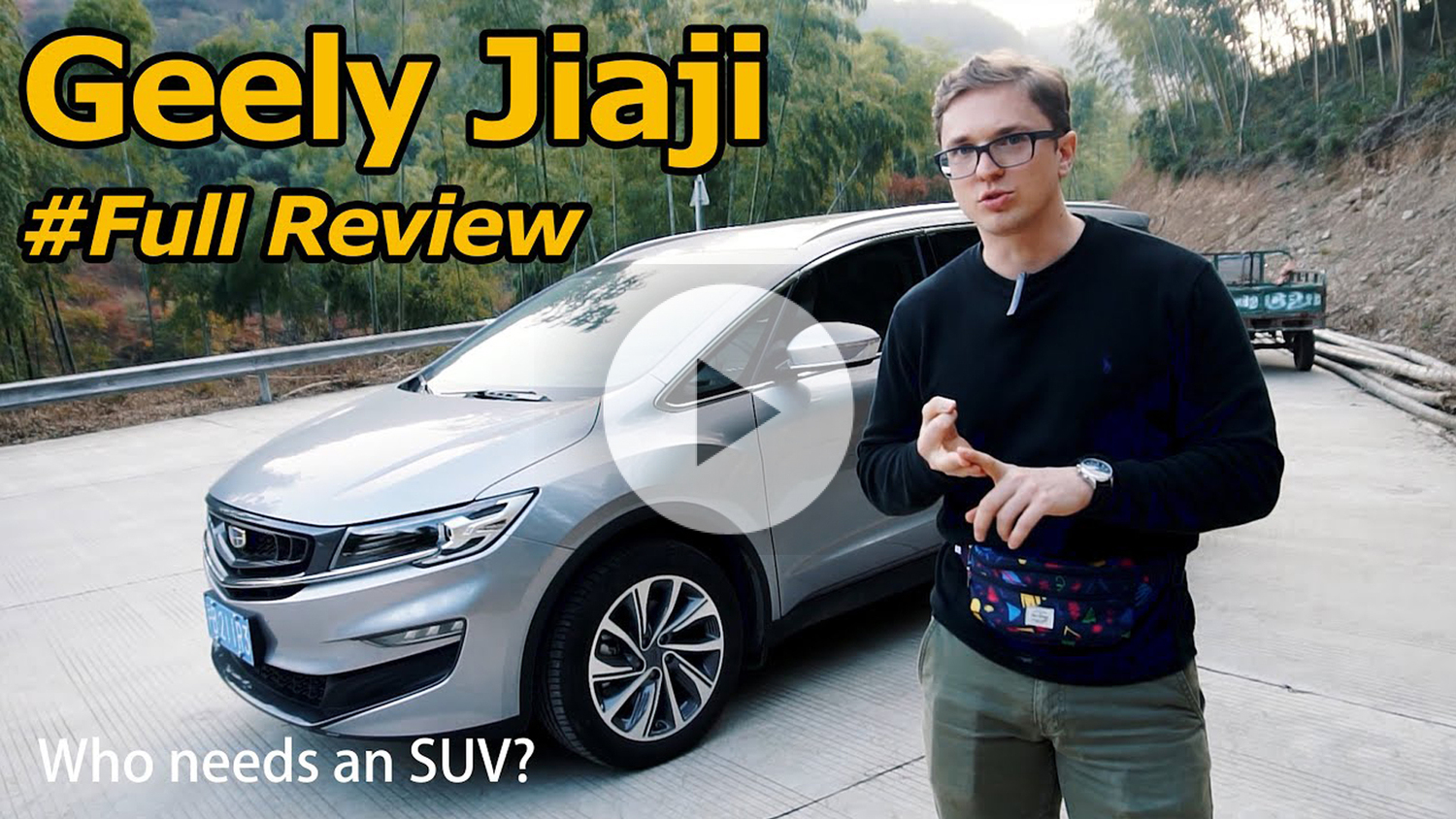 From generic to "accelerating through time"
Way back in 2014, Geely hired former Volvo designer Peter Horbury to overhaul their entire design language. The results felt a bit generic considering all the fuss that was made about how Horbury was going to separate them from other Chinese car designs of the day, which ranged from generic to direct rip-offs of foreign companies. But the design has continued to evolve to the point that it is now distinctive and attractive.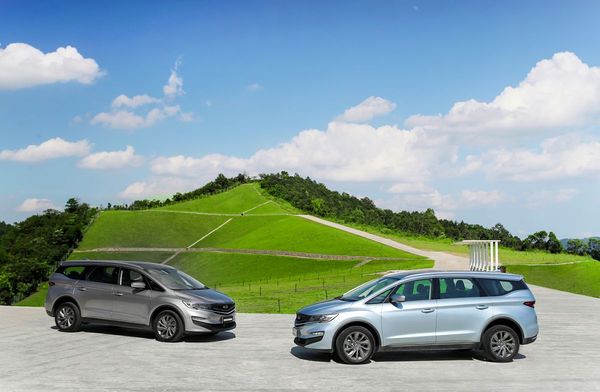 According to Geely, their intention with the Jia Ji was to abandon the so-called "box on wheels" aesthetic in favor of a more flowing design language that they refer to as "accelerating through time". What exactly "accelerating through time" is supposed to look like is anybody's guess, but the results aren't half bad.
Practicality is key
Geely refers to the interior of the Jia Ji as a "space-time inspired cockpit". To back that up, they chose a design aesthetic that emphasizes flowing lines. That includes a mirrored version of the silver design element from the front end, this time extending across the width of the dashboard.
But the reality is that the key to a good MPV interior is not how much it makes you feel like a time-traveling fighter pilot, but rather practicality. Geely knows, this and that's why they designed the interior to suit the needs of their target market, young families. That means lots of pockets, charging ports, and storage space. Buyers can also choose from either a six- or seven-seater configuration with three seating options: 2+2+2, 2+2+3 or 2+3+2.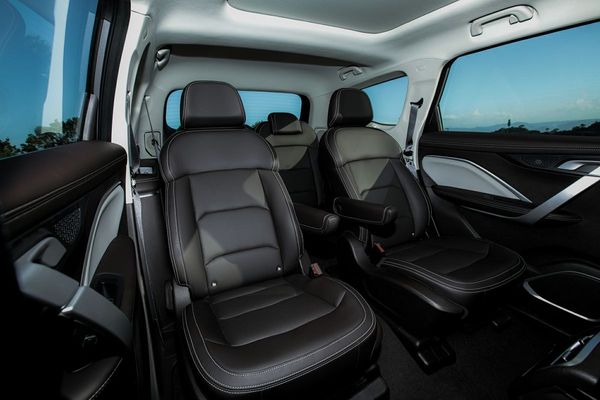 The Jia Ji is available with a raft of driver assistance technologies as part of the "360-degree security identification zone". That includes adaptive cruise control, lane keep assist, forward collision warning, autonomous emergency braking, and more.
Still drives better than an SUV
The entry-level Jia Ji makes dues with a 1.5-liter turbo four mated to a manual transmission, while those with more means can opt for a 1.8-liter motor with a 6-speed automatic. Our test car was a 1.5-liter 3-cylinder model with the mild-hybrid system, which, like the ranging topping 1.5-liter PHEV, comes with a 7-speed dual clutch transmission. The MHEV puts out 142 kW and 300 Nm of torque (190 hp and 222 lb.-ft), while the PHEV makes 193 kW (258 hp) and has a claimed 56 km (35 miles) of all-electric range.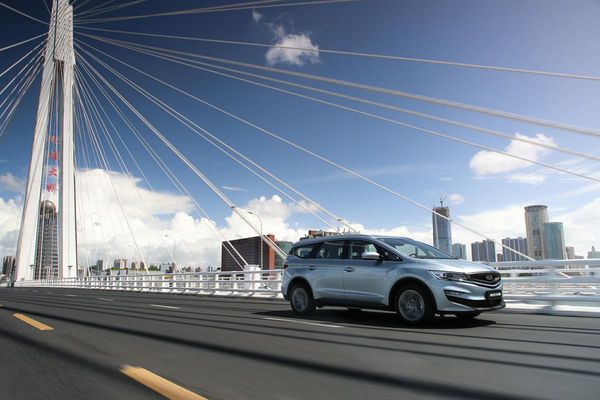 Much of our time behind the wheel of the Jia Ji was spent on the mountain roads. That's a rare treat for, as we mostly test cars in Shanghai, a city pretty much bereft of any good driving roads. Do we wish we could have spent the time in a more performance-oriented vehicle? Certainly, but the Jia Ji still did well for itself.
The 1.5-liter 3-cylinder is the same one used in some Volvo models, and while its power delivery was acceptable, NVH was not. Hard acceleration resulted in an unrefined and harsh soundtrack from up front. This made the Sport mode rather unpleasant to use, as it kept engine RPMs higher. We found ourselves sticking to the Comfort mode, even when trying to push it a bit on those mountain roads.
Even with these complaints, however, we still had a better time driving the Jia Ji than we would have in a similarly-priced SUV. It's slightly lower center of gravity and direct steering allowed us to have a bit of fun, even if the soft suspension meant rear-seat passengers were at high risk of car sickness.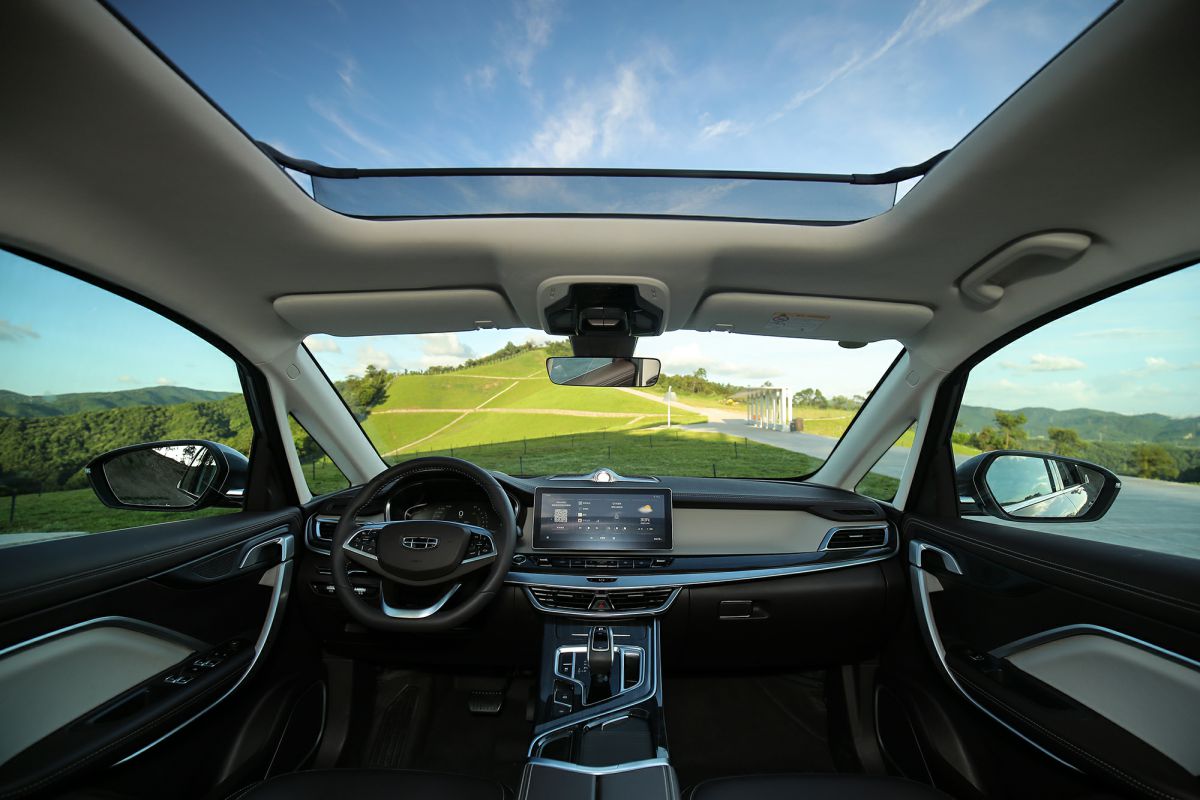 Takeaway
The reality is that the MPV market isn't what it used to be. The global obsession with SUVs means that these former powerhouses of practicality just aren't what the market is looking for. The Jia Ji is a compelling offer in this segment, particularly with its multiple hybrid powertrains and advanced safety technology. But honestly, it probably won't be able to break through, and that's a shame.