What is it?
The Denza X is a BYD Tang styled by Mercedes-Benz. To understand how it's even possible for such a thing to exist, you need to start by understanding why the Denza brand was created in the first place. To do that, we need to travel back in time to around 2009.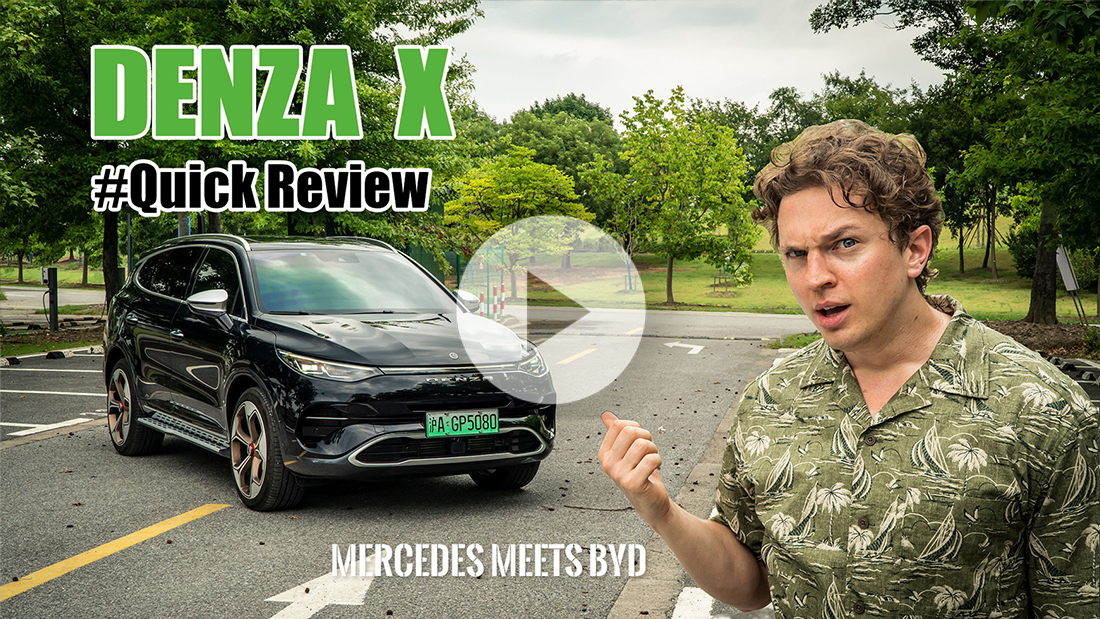 It was around then that the Chinese government realized they had a problem. The joint ventures between China's state-owned companies and foreign manufacturers that produced and sold foreign brands like Volkswagen and Chevrolet were meeting with huge success, but the market share of local Chinese brands was falling year after year.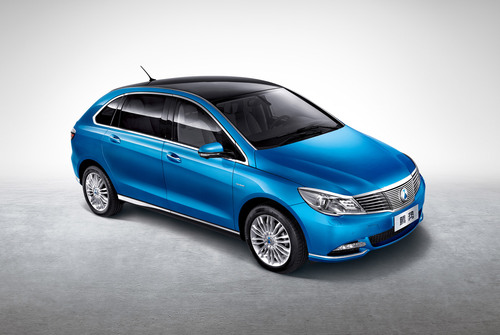 To fix this issue, the Chinese government began quietly but firmly hinting to foreign automakers that they should start new "Chinese brands" with a local partner. Not only would these new brands allow China to regain some market share from foreign brands, at least on paper, it would also allow Chinese companies to learn more about manufacturing from foreign companies who had far more experience.
The result was an explosion in the number of these joint venture brands, and one of them was Denza, a joint venture between Mercedes-Benz and BYD. The German's decision to partner with BYD was no doubt influenced by the Chinese government's growing focus on so called new-energy vehicles (BEVs, PHEVs, and fuel-cell electric vehicles), and they hoped to learn a little bit about electric drivetrains and battery technology from their Chinese partner.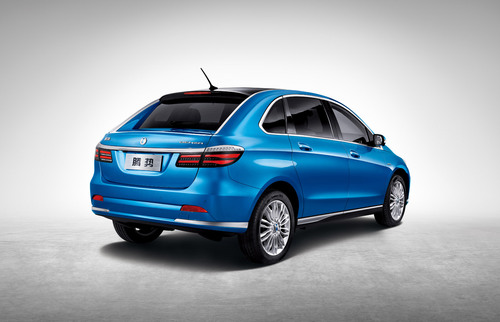 The agreement between the two companies started in 2010, and the Denza brand debuted in 2013. Their first effort, creatively named the Denza, which would make it the Denza Denza, was an interesting combination of Mercedes and BYD engineering. It used a stretched version of the Mercedes Benz B-class chassis (sources differ on this, and Daimler claims it was a "totally unique platform"), but the EV powertrain from the BYD E6. The notchback styling, created by a team at Daimler's Beijing based design studio was ungainly, but it seems clear that Mercedes Benz was heavily involved in its development.
A BYD Tang by Any Other Name is Still a BYD Tang
By the time the Denza X came around in 2019, however, Mercedes Benz had taken a big step back from this particular partnership, and they only took responsibility for the exterior and interior styling of this car. What they came up with could best be described as different, but not necessarily better, than the original BYD design.
Changing the design of an existing vehicle comes with a great many restrictions. Modifying things like the glass, pillars and doors can be extremely expensive, as it requires a vehicle to go through expensive crash testing for certification. You don't want to change the angle of an A-pillar to make the car look sportier, only to find that it snaps like a toothpick when it even hears the word "rollover."
With that in mind, Mercedes basically had its hands tied behind its back when it came time to style the Denza X. That, combined with the company's growing disinterest in the entire joint venture (we'll get to that later), goes a long way towards explaining why the Denza X looks, well, like a BYD Tang. It feature a new headlight design and a slight reworked front fascia, but the overall shape is distinctly Tang-ish from every angle.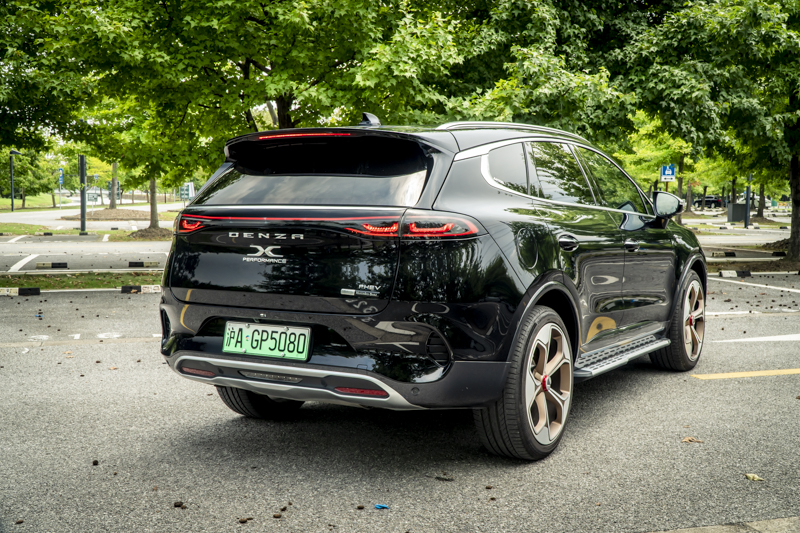 That didn't stop Denza was slapping "Styled by Mercedes-Benz" badges on the flanks, the rear and even the dashboard. Those Germans are nothing if not thorough. The Performance model we drove retains the 22-inch wheel size of the Tang, this time using a design that's clearly supposed to mimic the centerlock wheels you might see on something a 911 GT3 RS.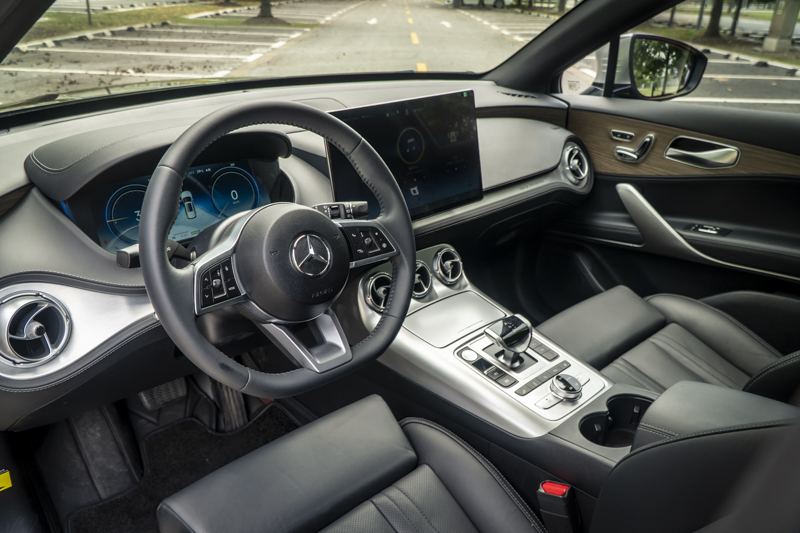 Where's the Money Going?
The interior design is a slightly stronger effort, with a few signature Mercedes-Benz design elements thrown in to separate it from the Tang. That means turbine-esque air outlets and seat adjustments that are mounted on the door instead of the side of the seat. The dash is also divided by a strip of silver plastic that gives it a more flowing feel than that of the Tang. At first glance, the result is a more premium interior design.
But a closer look reveals material quality that is ultimately on par with the Tang. The wood trim, not available on the Tang, is very cheap, and if you told us the seat leather came from the same supplier as the Tang, we'd believe you. The 15.6-inch center screen even uses a less attractive reskin of the Tang UI.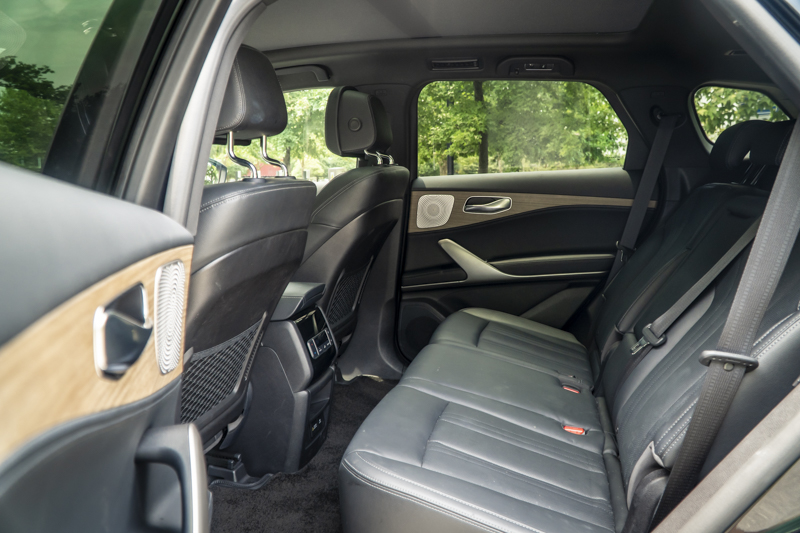 The dimensions of the Tang and Denza X are essentially identical, so the Denza enjoys decent leg room and headroom for second-row passengers. Those passengers do get their own AC controls, something that wasn't available on the Tang. They also get have a 220-volt outlet, as well as two USB ports.

Our test car cost around 47,000 USD. A BYD Tang with a nearly identical PHEV powertrain costs around 40,000 USD. It should be noted that a Denza X probably hasn't sold for sticker price in years, usually exiting showrooms with steep discounts. But if we take the official price at face value, where does that 7,000 USD go? They've changed the exterior and interior styling, but not necessarily improved it, and quality throughout is essentially on par with the Tang. One is can only hope that the price difference is justified by the driving experience.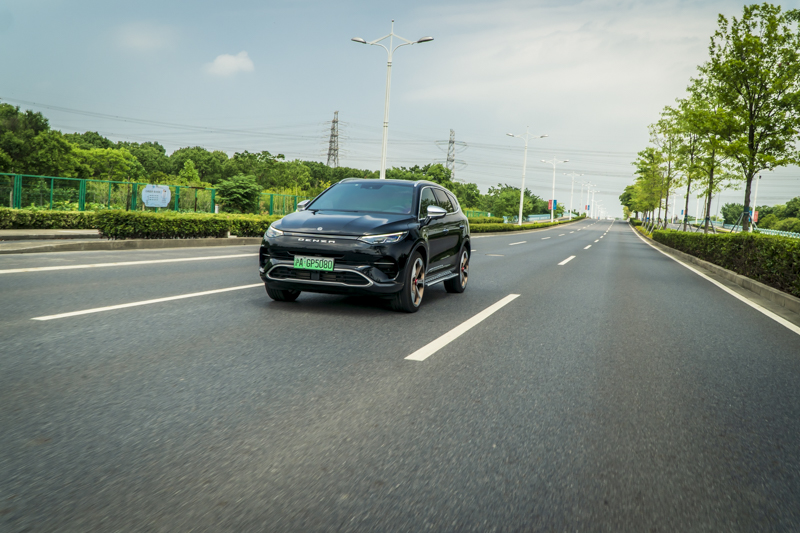 Nope, it's a Tang
The Denza X is available with three different powertrains, two pure electric versions and the PHEV that we tested. As with the Tang, the PHEV is the most powerful of the three, and we described it as being a real performance bargain when we drove the Tang years ago. It combines a 2.0L turbocharged four-cylinder with two electric motors that are mounted front and rear for a total of 431 kW and 950 Nm of torque (577 hp and 703 pound-feet). That's 50 Nm more than the BYD Tang's version of this powerplant, but it still gets to 100 km/h in the same 4.3 seconds.
Speed is no issue, but the Denza, like the Tang, falls flat in other areas. The steering would feel more at home in an arcade cabinet, and the ride can feel harsh and booming over large bumps. That's probably due in large part to those 22-inch wheels. Downsizing would help, but the proportions of the Tang would likely make anything short of a 20-inch wheel look downright awkward.
You also have a drivetrain that feels unrefined under hard acceleration, particularly the buzzy nature of the 4-cylinder. In other words, this thing drives like a 2020 BYD Tang. A lot of these issues were addressed in the 2022 version of the Tang, but it seems like the Denza X line isn't going to be able to enjoy those upgrades anytime soon.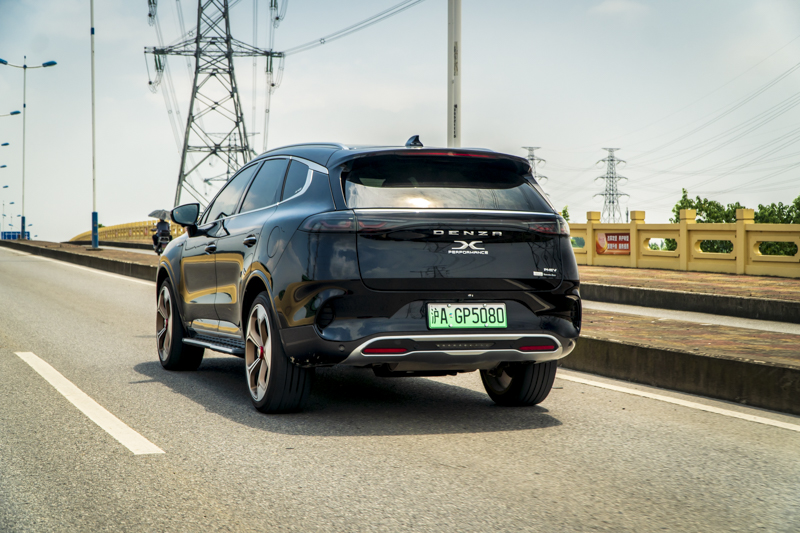 What Does the Future Hold for Denza?
You're probably coming to the same conclusion than we did after driving the Denza X. If this thing offers no obvious advantages over its equivalent BYD, why does the Denza brand continue to exist in the first place? Seems like Mercedes-Benz has come to the same conclusion, because they lowered their stake in joint venture from 50% to just 10% at the end of last year.
Denza originally had standalone dealerships, but in what was likely an effort to raise the profile of the brand, Mercedes began selling the Denza X through their showrooms starting around 2020. It's not uncommon to walk into an MB dealership and see a Denza X parked just meters away from a G-Wagon, an S-Class or even an EQS. We've heard that once their current stock runs out, however, they're pretty much washing their hands of Denza.
BYD, on the other hand, doesn't seem prepared to give up on the Denza brand, and has announced that they're going to be releasing three new models this year. First, the D9, a luxury MPV, followed by two SUV models; a five-seater and a six-seater. Is this a simple case of sunk cost fallacy in action, or is there some kind of method to BYD's madness? We think it's the latter.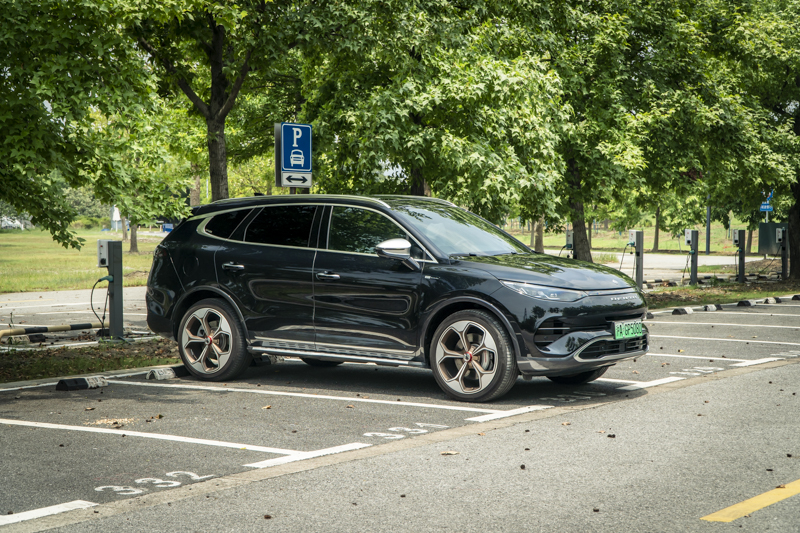 In theory, there's still a decent amount of potential for the Denza brand within the BYD family. Think of it as the Lincoln to BYD's Ford; vehicles that ride on BYD platforms, but deliver a more upscale experience for a bit more money. Just because they didn't accomplish that task with the Denza X doesn't mean they can't do it in the future.
We also know that BYD is planning to launch a premium brand whose first model will be a G-Wagon competitor with a starting price of around 150,000 USD (There is a great deal of doubt here in China about whether or not buyers will spend that kind of cash on a BYD product, but that's a discussion for another day). If BYD occupies the entry-level market and this new brand brings in high-end customers, that leaves plenty of room for Denza in the middle.
Takeaway
Denza represents one of the most fascinating periods of Chinese automotive development, one that saw the birth of many similar joint venture brands. A great many of those brands have disappeared, while a few have managed to endure and even flourish. As of today, Denza could go either way. But if a BYD flush with cash from being China's biggest seller of NEVs and it's new plan to supply batteries to Tesla decides it wants to take the Denza brand seriously, there is every reason to think that it could survive for a long time to come.

Specifications

Denza X Performance
Engine: 2.0T 4-cylinder
Motor: Front + Rear
Total Power: 431 kW, 950 Nm
Battery: 20 kWh
EV Range: 81 km NEDC
0-100 km/h: 4.3 seconds
Size: 4890*1950*1725mm
Wheelbase: 2820mm
CDM Price: 47,000 USD