What is it?
We've lost count of the number of times some Chinese manufacturer has made bold claims about taking on the Germans at their own game by producing a world-class premium vehicle. The Li Auto L9 is just such an attempt, and the company has made it clear since its debut that their full-size, three-row SUV was benchmarked against the likes of the BMW X7. So, we took them at their word and put these two behemoths head-to-head.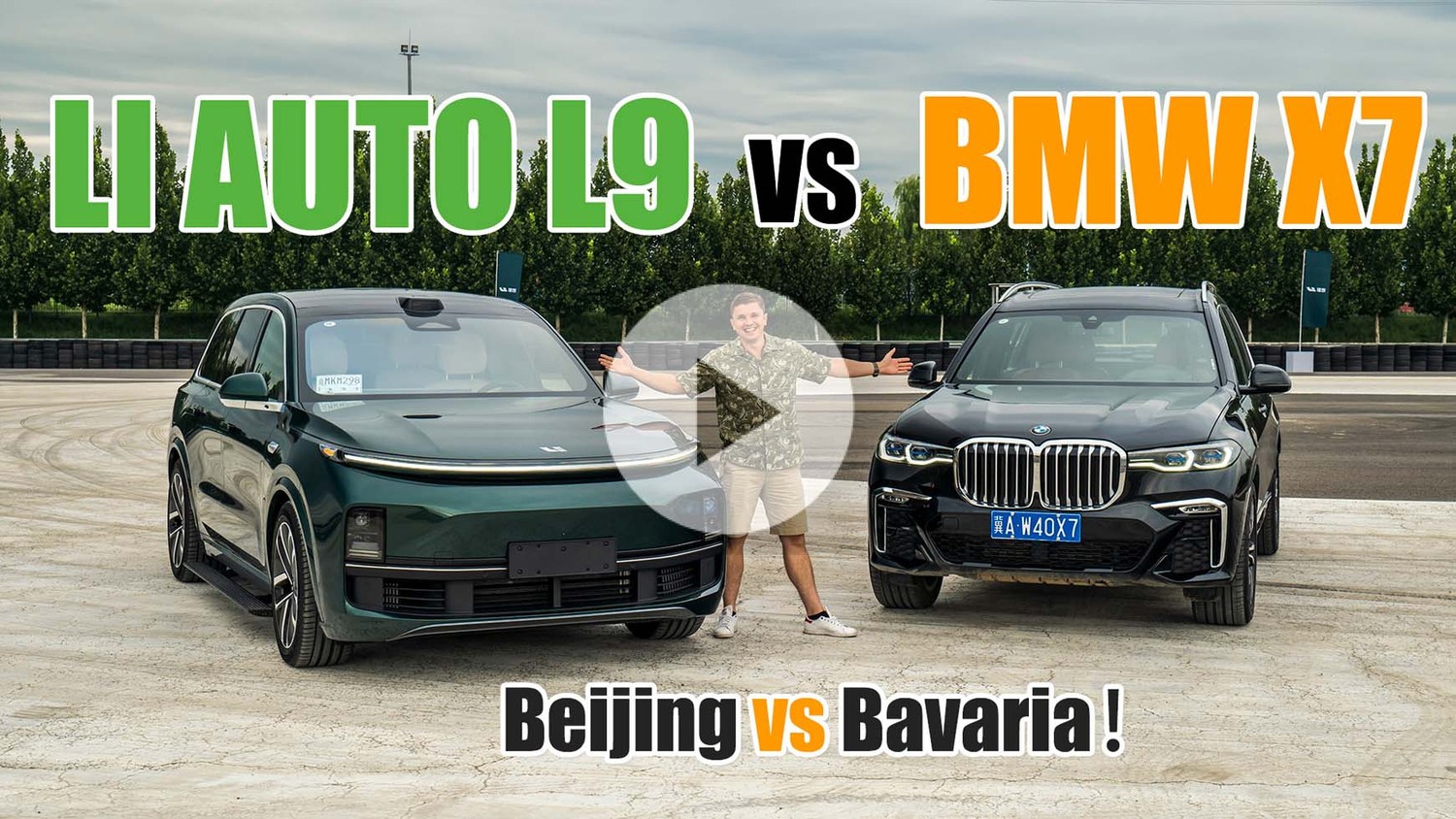 Brand power
It's pretty obvious why Li Auto benchmarked the X7 when developing the L9. It's the poster boy for the zero-compromise approach that is taken in the full-size premium SUV segment. It's got space, luxury, power, and a badge that says, "Please, don't talk to me unless you're in my tax bracket."
The Li Auto brand doesn't have nearly as much cache, or design history, as BMW. As a result, they had to take a very different approach, something that's obvious when you park these two cars next to each other.
Li's first model, the Li One, was handsome if a bit generic, like a future car from a medium budget Sci-Fi movie. The L9 retains the same simple, smooth body lines, but adds some interesting touches. Take the light bar up front, which is now a single, uninterrupted unit stretching over 2m in length.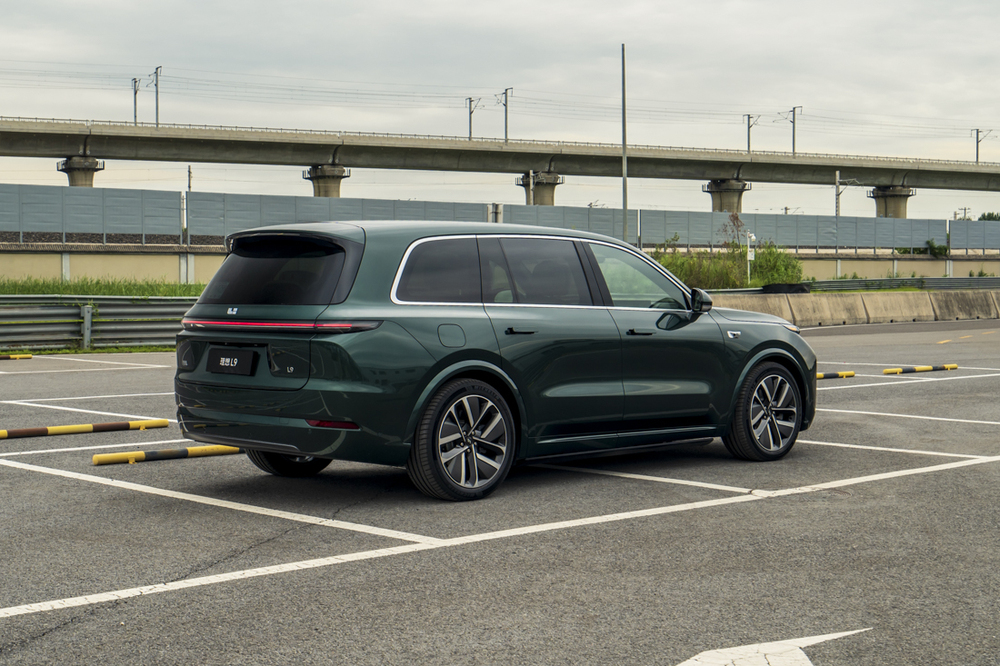 The styling of the BMW X7, on the other hand, has always been a bit controversial, and sported the largest kidney grills in the BMW lineup, at least until the new 7-series came along. It might not be all that pretty, but in-your-face styling seems to be what sells in this segment.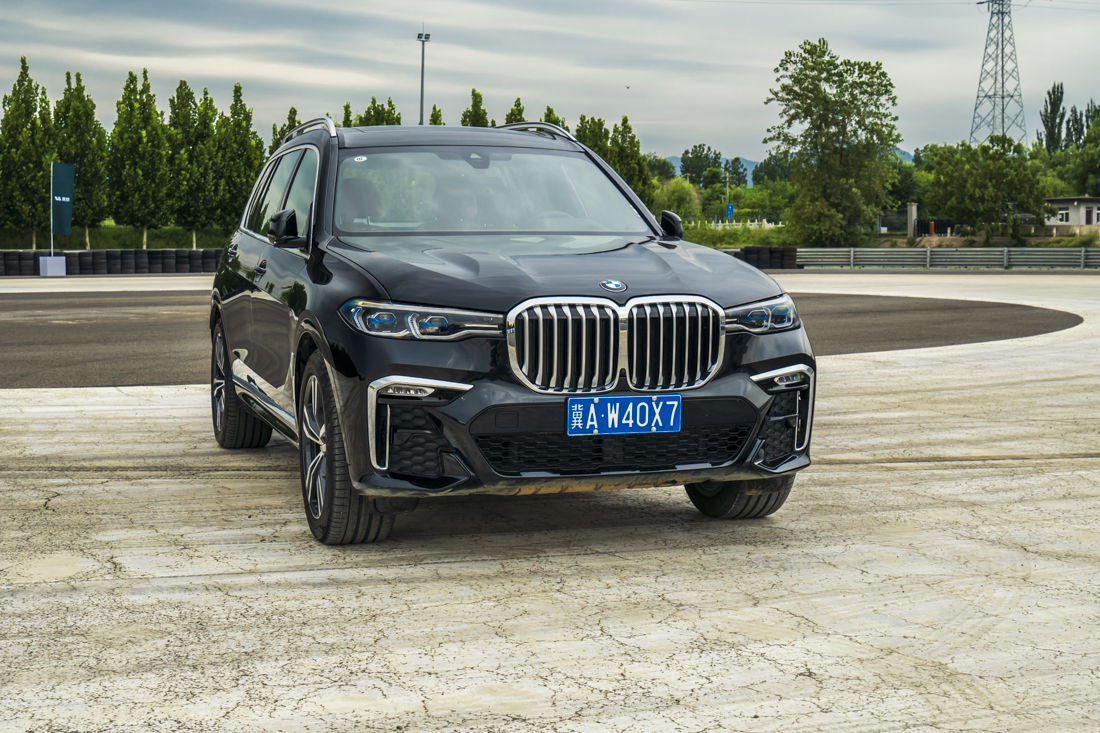 Both the X7 and L9 forgo coupe rooflines in favor of a traditional SUV shape, perfect for maximizing passenger and cargo space. They're also both huge, though the L9 is just a bit more gargantuan, with a length of slightly over 5.2m. Their wheelbases, though, are the exact same 3.105m in length.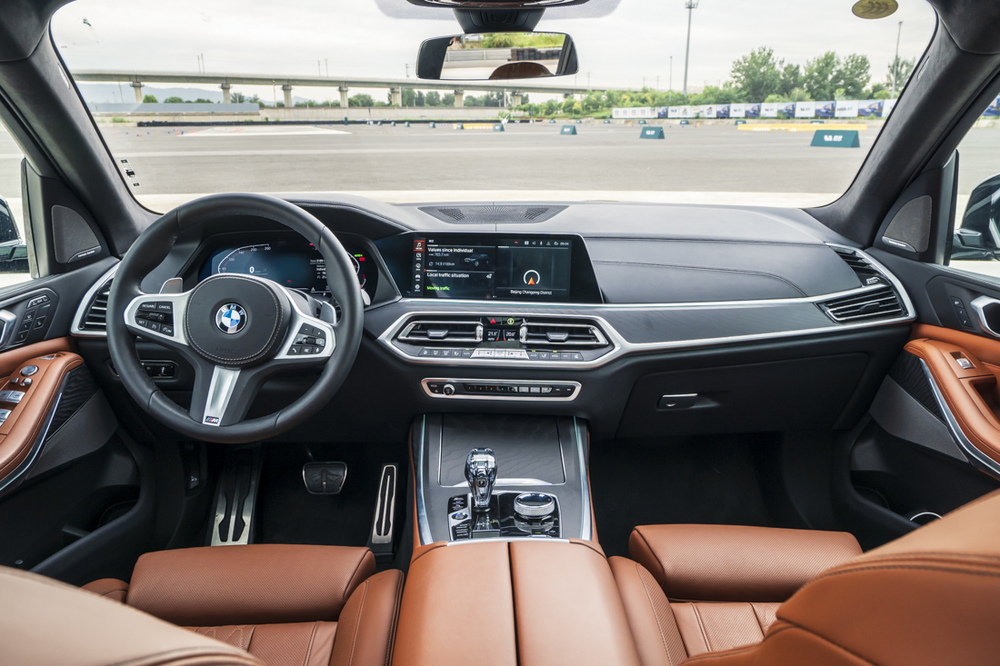 Buttons, buttons, and more buttons
The front row of the X7 is equipped with everything you expect from a car that starts at 75,000 USD (US market price), including nearly impeccable fit and finish, two 12.3-inch screens, and enough buttons to sink a battle ship. We at Wheelsboy are big fans of physical buttons, but even we think that the X7 goes a bit overboard. Do you really need a button for each individual drive mode?
X7 buyers can upgrade to a 20-speaker Bowers & Wilkins Diamond Surround Sound audio system should they wish to pay the price. However, our test made due with the standard 10-speaker system. First row passengers enjoy heated and cooled seats as standard, though, massage function remains optional.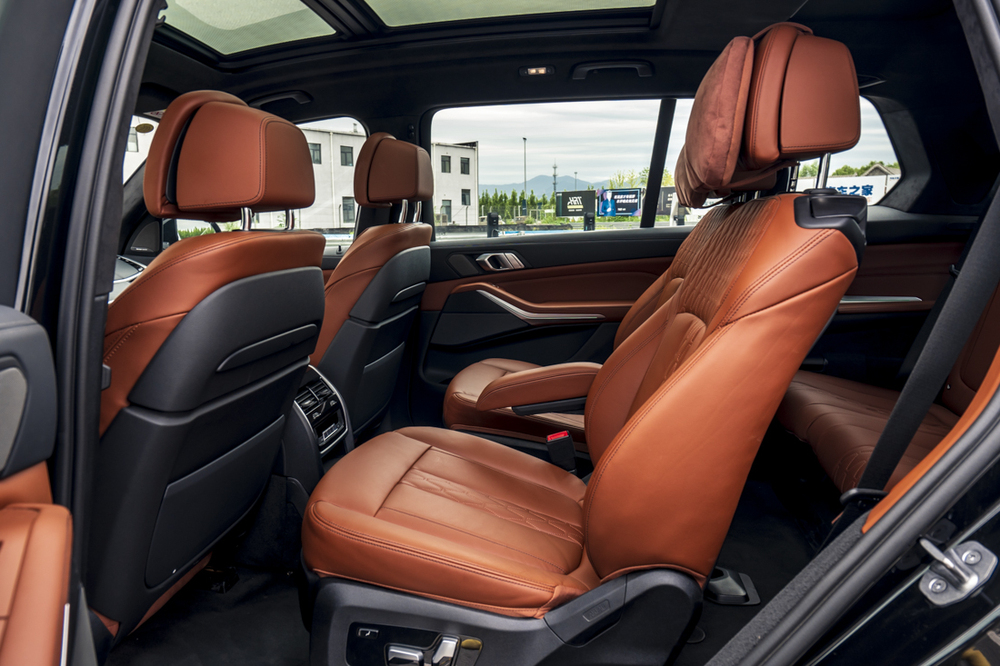 Second row passengers can also get heated seats on some models, though it's optional on lower trim levels. The same goes for heated and cooled cupholders. To upgrade the rear-passenger experience, the BMW has optional rear entertainment screens which can be mounted to the seatbacks. Our car didn't have those, but it did have copious leg and headroom.
Third row space in the BMW is decent, provided whoever is sitting in the second row is willing to compromise a bit. Floor height and seating position are also good, with no need to eat your knees. Perhaps most impressively, the trim in the third row was just as luxurious as that of the first and second, not something you see on most vehicles.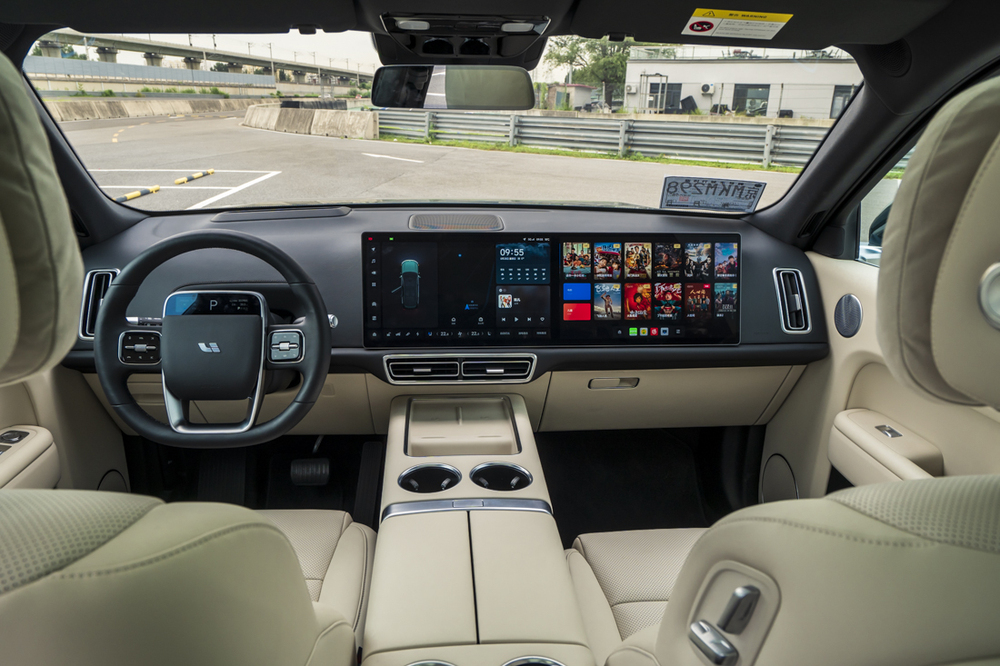 Screens, screens, and more screens
If the X7 has all the features you would expect to find inside a $75,000 SUV, then the L9 has all the features you would expect, and more, and then some more on top of that for good measure. The term "optional" doesn't coming up very much when discussing the L9, because there is only one trim level. The only added-cost options are a few exterior colors and the electrically operated running boards. Everything else comes standard at its 67,000 USD price (at current exchange rates).
For that price, the interior tech of the L9 outdoes the X7 in pretty much every way imaginable. Instead of a single 12.3-inch infotainment screen, the L9 has dual 15.7-inch OLED 3K screens. The UI on those screens makes the BMW system look like a graphing calculator in comparison. You also get double the wireless charging pads, and dual 5G SIM cards from two different telecom operators.
The L9 does without a traditional instrument cluster. Instead, the driver's info is divided between a large heads-up display and a small touch screen attached to the top of the steering wheel. The HUD displays more dynamic information, including speed, navigation prompts, and speed limits. The lower screen also has current speed, but adds info like your current EV and ICE range, and allows you to change the power mode.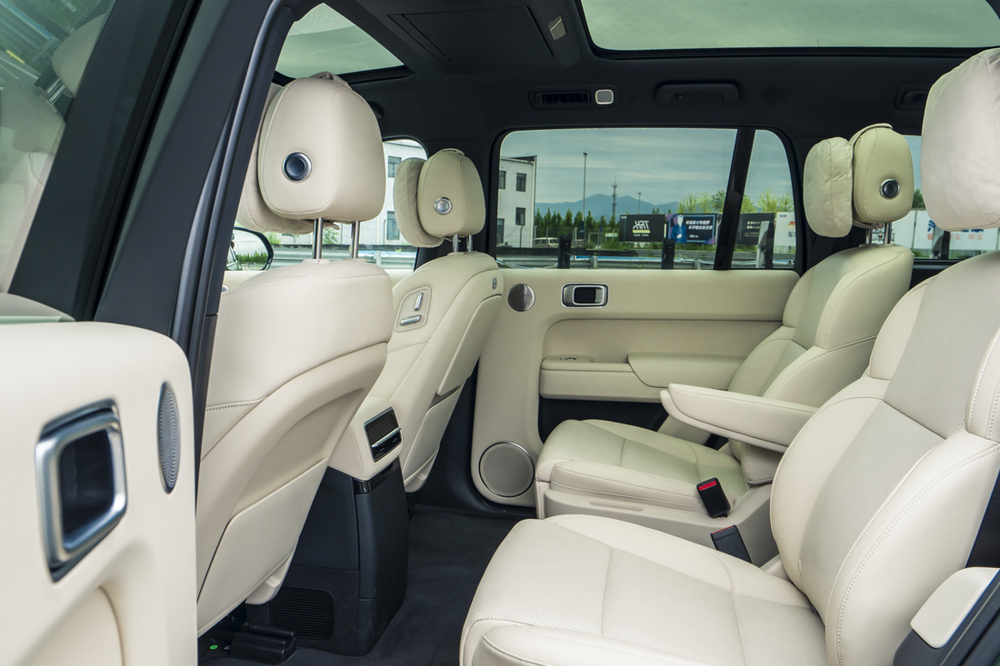 Voice and gesture controls are nothing new, but we've never seen them combined in the way that Li does it. You can point at a window or sunroof and simply say "open this" or "close this," and the vehicle will do as commanded. Li says this was designed to be easier for children and the elderly to operate, because it doesn't require the use of complex voice commands. The microphones can be disabled for each individual seating position, in case you're worried about your child (or grandma) opening the window at highway speeds.
While the availability of heated, cooled, and massaging seats on the X7 depends on what trim you choose, those features are standard on the first and second row of the L9. As for overall seat comfort, our team was a bit divided. Half of us felt that the soft thrones of the L9 were the best of the two, while others preferred the firmer, more supportive seats of the X7. Regardless, material in the L9 was high-quality, with leather covering nearly every surface, and premium plastics almost everywhere else.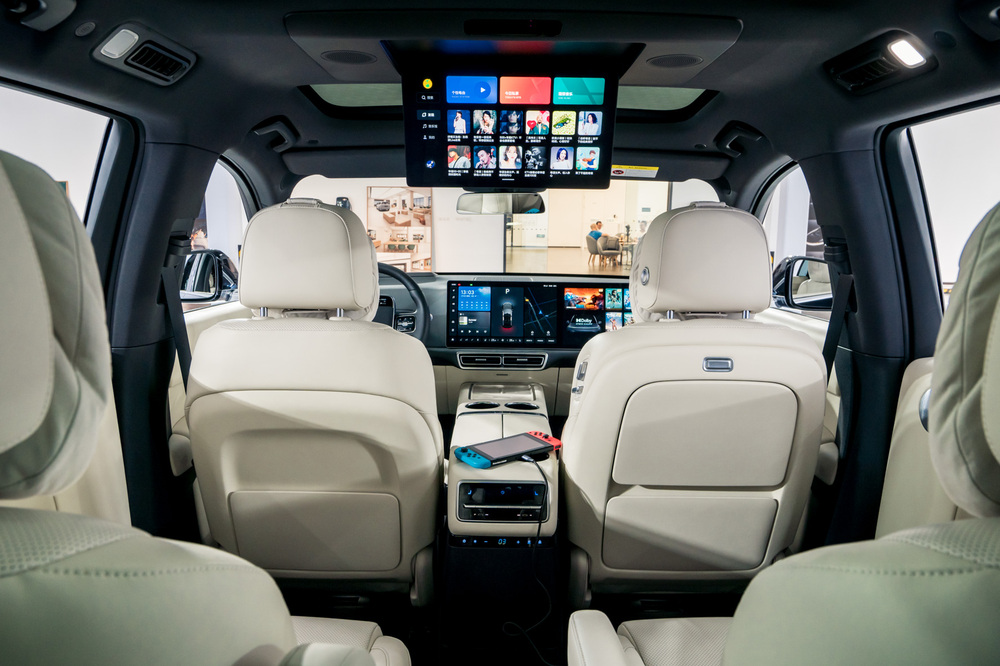 The second row of the L9 is even more spacious than that of the X7, and offers the best place to experience its 21-speaker, 2160-watt sound system with Dolby 7.3.4 surround sound. There is also another 15.7-inch screen that folds down from the roof. It's a touch screen, but it's a bit far away for comfort, especially if you're a kid. That's why it also has gesture controls that allow you to basically use your hand like a mouse to scroll through and select content, pause, resume, fast forward, rewind, and more.
That rear entertainment system also includes seats that vibrate along with the media you're watching, like a 4D theater experience. There is also a heated and cooled storage compartment build into the back of the center console. The 2022 X7 we borrowed for this test simply can't compete with this level of tech and features, and while the interior of the 2023 model has some serious upgrades, it still doesn't compare to the standard features of the L9.
Space in the first two rows of these cars is roughly the same, but the third-row space of the L9 puts the X7 to shame. When it comes to rear cargo space, the L9 is very impressive, but the numbers don't lie, and its 242 liters can't compete with the 326 liters of the X7.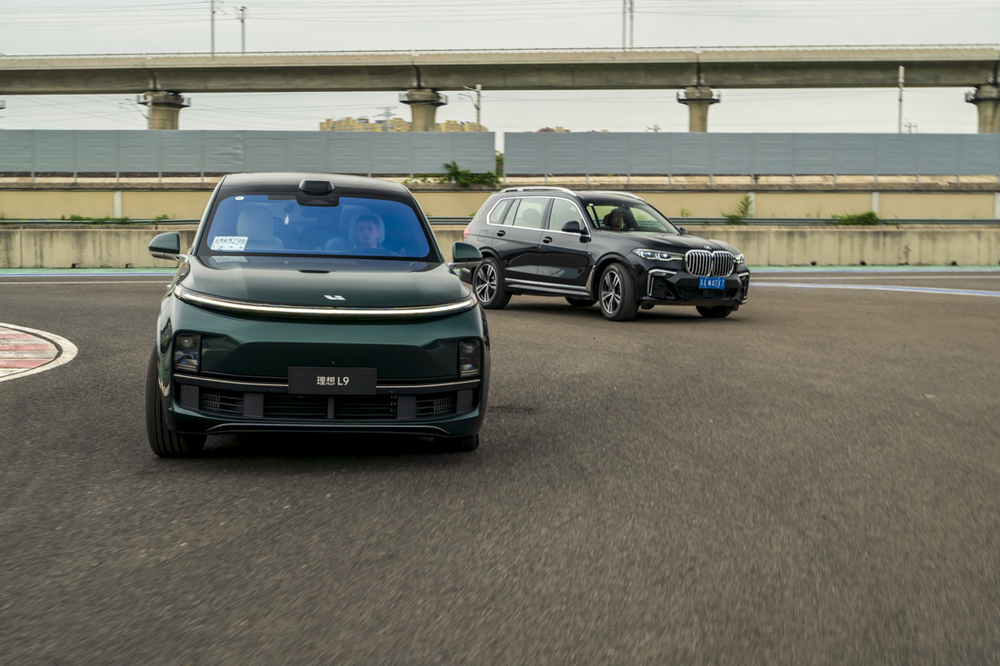 Still a BMW
Before taking the X7 and L9 onto the road, we decided to take them for a few laps around a small race track outside of Bejing. Why? Because a race track is a terrible thing to waste.
That track is where the X7 started to close the gap that the L9 created with all of its standard features and tech. Despite its prodigious mass, turn-in and steering feel were quite good. The turbocharged 3.0L inline six was down on power compared to the L9, but it still had that signature silky-smooth delivery. The ZF 8-speed, widely known as one of the best automatics available today, ripped off crisp shifts. In other words, it drove like a BMW.
The L9, on the other hand, was not quite as at home on the racetrack. The air suspension kept the huge SUV from embarrassing itself too much, however, there was very little joy to found in throwing the L9 around. The electric motors did provide plenty of power, and it certainly felt quicker in a straight line than the X7, but the numb, light steering did nothing to encourage us to push it harder.
That's not particularly surprising considering the fact that Li Auto told us up front that the L9 car was not intended for driving pleasure (mission accomplished, Li Auto). They also told us that it was designed to be comfortable and easy to control, characteristics that are more useful on the road rather than a racetrack.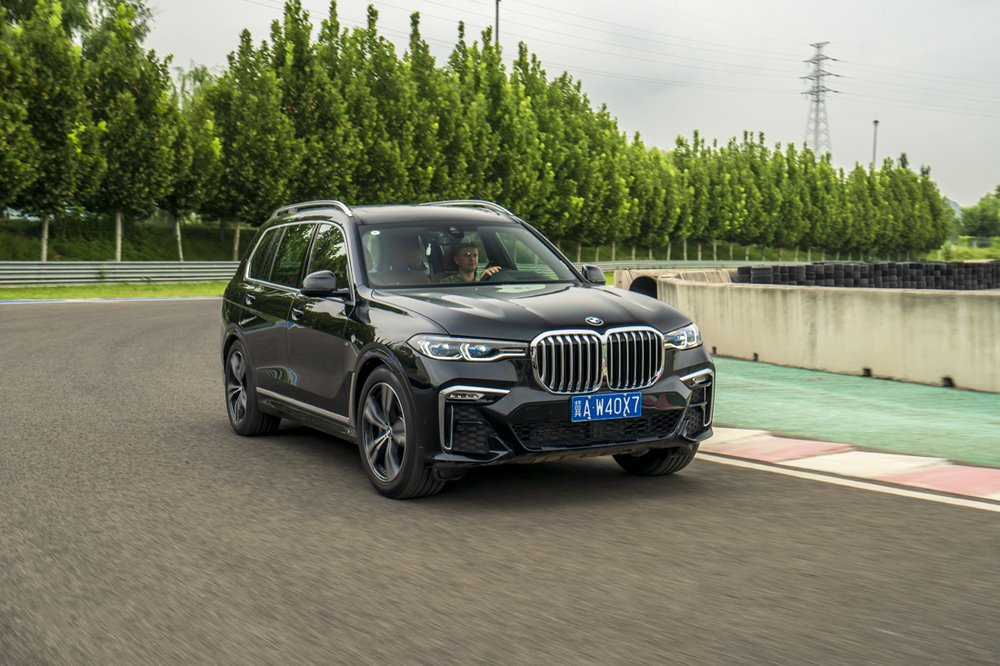 Speed, tech, and comfort

The BMW's sharper turn-in didn't matter quite so much once we got it out on public roads, but it still had its charms, starting with a suspension that felt every bit as solid and weighty as you would expect from the Germans. The driving position was also incredibly commanding, making you feel more like a tank commander than a soccer mom. When you change lanes in a BMW X7, you're not asking to change lanes, so much as you're saying, "I'm coming over, peasant. Get out of the way."
As mentioned above, the L9 has much more power than the BMW. Its extended-range EV powertrain uses a turbocharged 1.5L 4-cylinder to generator electricity for its front and rear mounted motors making a total of 330 kW and 620 Nm of torque (445 hp and 460 pound-feet). It also has a 44.5 kWh battery pack that delivers a pure EV range of up to 180 km on the WLTC cycle. With a full tank of fuel and a fully charged battery, it has a combined WLTC range of 1100 km.
Thanks to the L9's suite of sensors, including a LiDAR unit mounted above the windshield, it also has one of the best NOA (Navigation on Autopilot) systems that we've ever used. It can only be operated on highways, but it easily rivals the systems from Tesla and XPeng in that environment. Lane changes are smooth and confident, as are transitions between roadways. Our X7 test car had standard cruise control, with the option to upgrade to adaptive cruise control with lane keep assist, but that system still isn't as advanced as the NOA on the L9.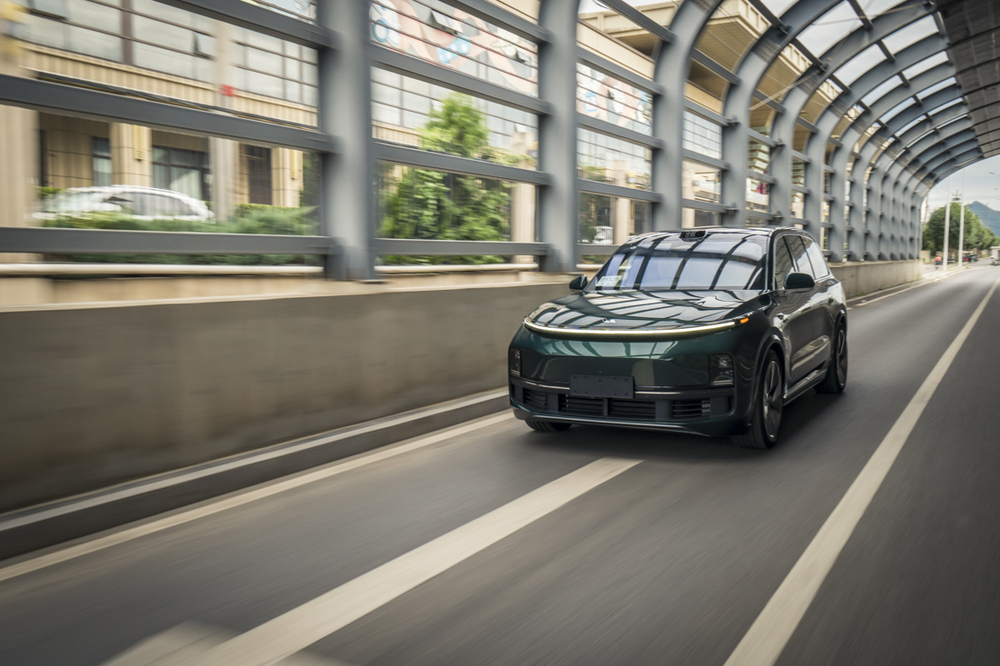 Takeaway
BMW and Li Auto clearly took two very different approaches to creating the best possible full size, three-row premium SUV. BMW, needing to maintain its reputation as the "Ultimate Driving Machine," had to design a three-row SUV that could handle, and they succeeded. The X7 moves with surprising grace, while also being supremely comfortable.
Li Auto chose not to worry about handling, and focused on stuffing the L9 with as much technology and features as it could possibly fit. That compromise makes it a nearly perfect family car, one that will entertain and cosset every passenger, but also one that is lacking in terms of driver enjoyment. The X7 is the obvious choice if you value driving experience first and foremost, but something tells us your family would prefer that you choose the L9.

Specifications

Li Auto L9
Generator: 2.0T 4-cylinder
Motor: Front+Rear-mounted
Total Power: 330 kW, 620 Nm
Battery: 44.5 kWh
EV Range: 180km WLTC
Total Range: 1100 km WLTC

100 km/h: 5.3 seconds
Size: 5218*1998*1800mm
Wheelbase: 3105mm
CDM Price: 67,000 USD

BMW X7 xDrive40i

Engine: 3.0T 6-cylinder
Power: 250 kW, 450Nm
0-100 km/h: 6.1seconds
Fuel Consumption: 10.8 (L/100 km WLTC)
Size: 5163*2000*1835mm
Wheelbase: 3105mm
USDM Price (as equipped): 80,000 USD
CDM Price (as equipped): 167,000 USD