What is it?
Tank is a luxury 4x4 sub-brand from Great Wall Motor, makers of everything from the ORA Funky Cat electric hatchback, to the GWM Cannon pickup truck. The Tank 300 is their entry-level model, and while it is currently only available in China, it should reach the Australian market by 2023. Multiple Australian media have already been given the chance to take the Tank 300 off-road, so our review will focus on its on-road performance.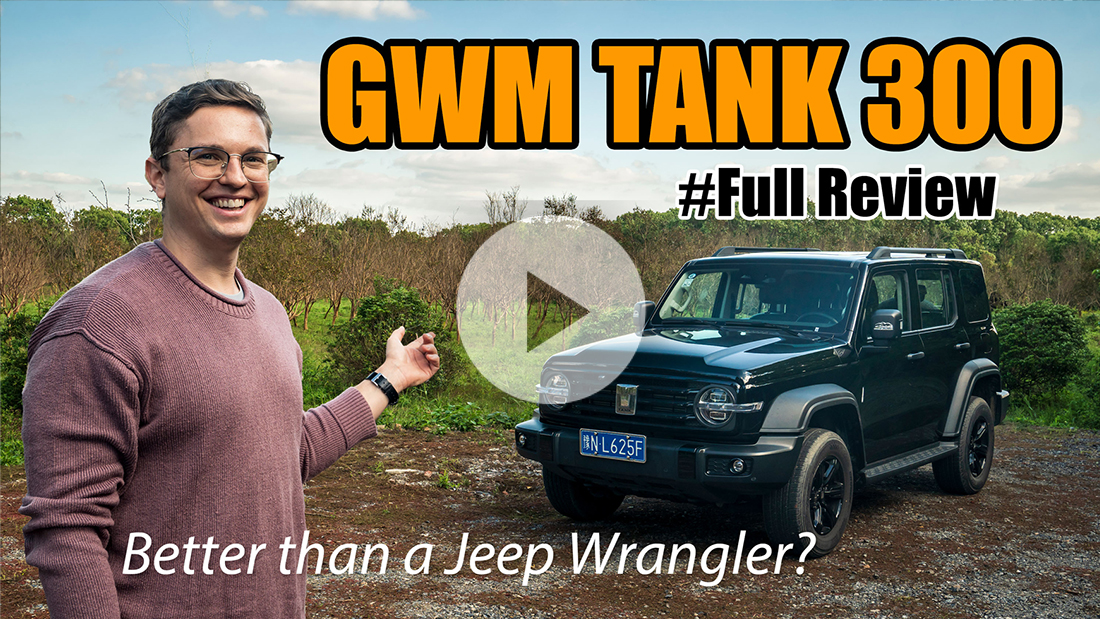 The right kind of chunky
From the outside, it's hard to call the Tank 300 luxurious, but it certainly meets the first requirement of 4x4 design: looking tough. Then again, with a brand name like Tank, they couldn't put out some jellybean-shaped, champagne-colored SUV and call it a day.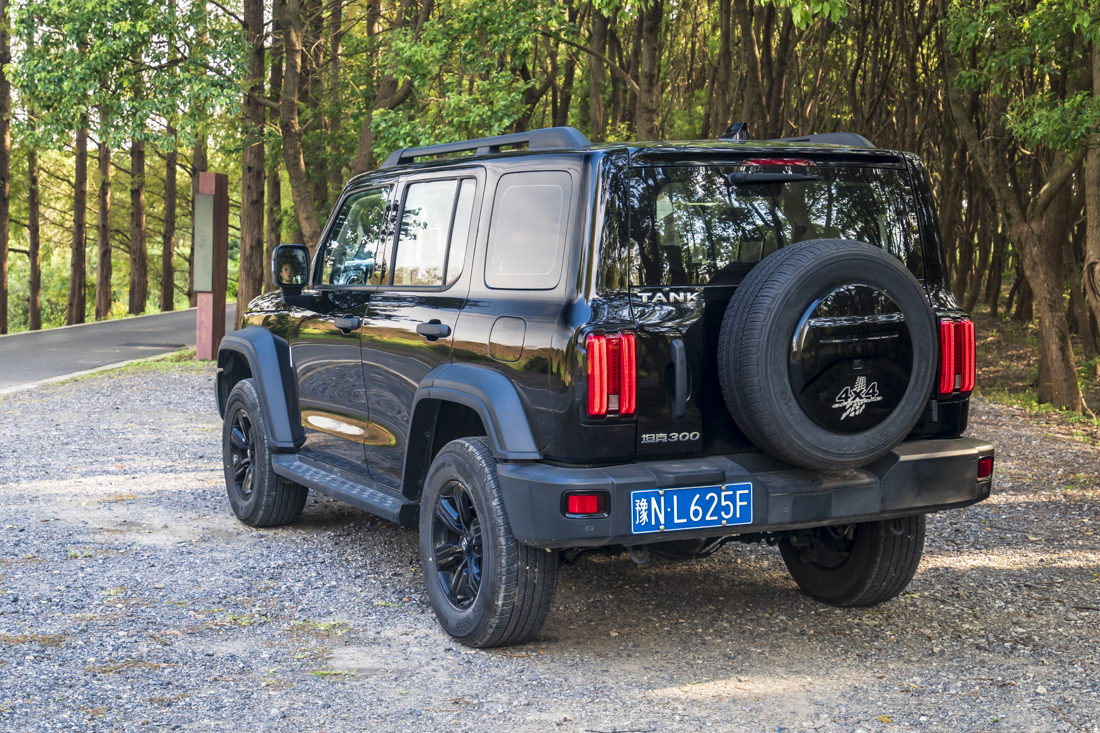 The whole design has hints of the Ford Bronco and Jeep Wrangler, as well as the classic BJ212. The perceived "toughness" of the design is achieved, as it almost always is, through the use of massive fender flares and boxy proportions. Everything is chunky, from the side mirrors to the running boards. That includes the Tank badge, which looks a bit like a Tesla logo if it was drawn by a 4-year-old.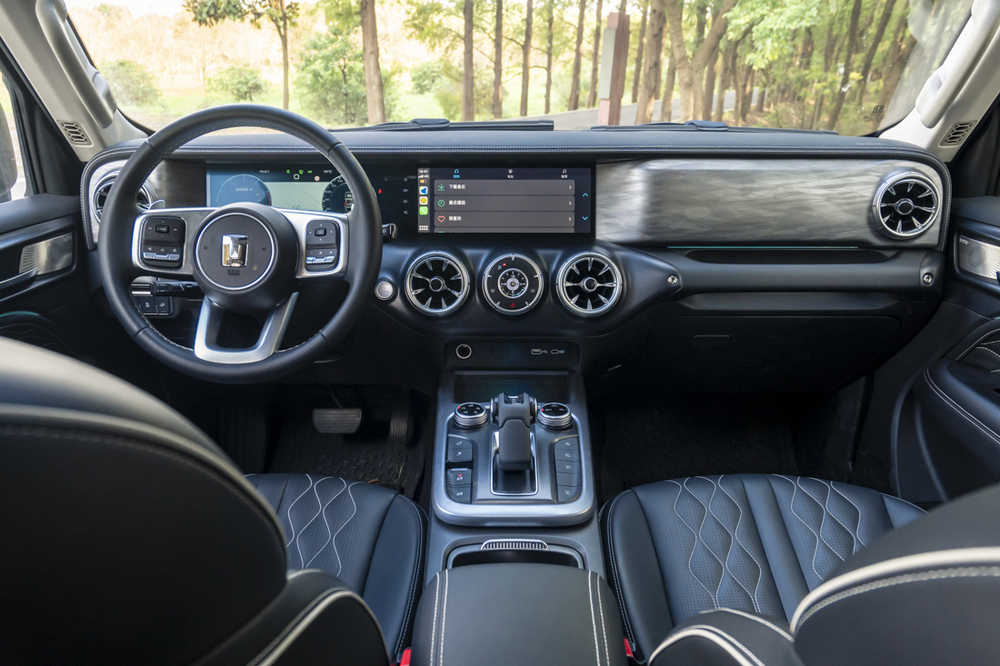 Mercedes G-Class on a budget
It might not look like a luxury car outside, but the interior of the Tank 300 seems to fit the bill, at least at first glance. That's because it looks a lot like a Mercedes Benz G-Class, particularly the way the twin 12.3-inch displays are arranged on the dashboard, as well as the very Mercedes-like air vents. Once you start to touch things, however, you realize that it only looks like a Mercedes Benz G-Class, it doesn't feel like a Mercedes Benz G-Class.
Material quality might not be mind-blowing, but the strategic use of various patterns for the many plastic components helps to maintain some level of visual interest. There are also unique design elements that separate it from rivals like the Wrangler. The best example is the transmission lever, which looks like something designed by H.R. Geiger, the man responsible for the Xenomorph from "Alien."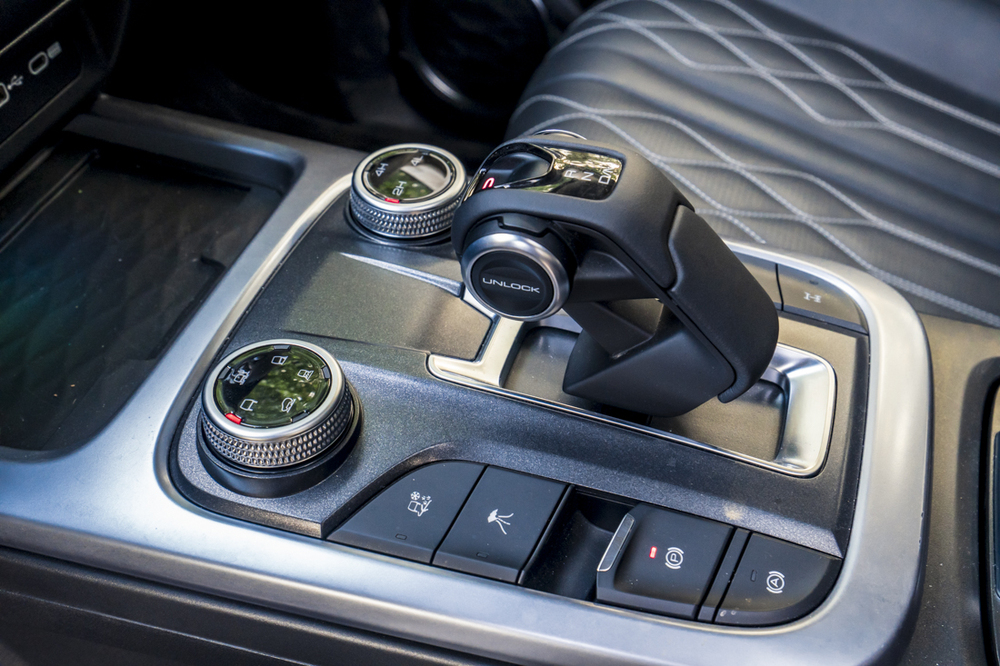 The square shape of the Tank 300 helps to ensure that rear passenger headroom is plentiful, as long as you avoid the large bump made by the sunroof. Legroom is also more than acceptable for a compact SUV. Rear passengers can make use the two Type-A USB ports on the rear of the center console.
Our back of the napkin calculation says that rear cargo space, accessed via the side-opening rear door, should measure around 800 liters, mostly due to the high roof and square shape. That's less than the 900 liters of the Wrangler, but at a length of 4.76m (187.5 inches), the Tank also about 10 cm (4 inches) shorter.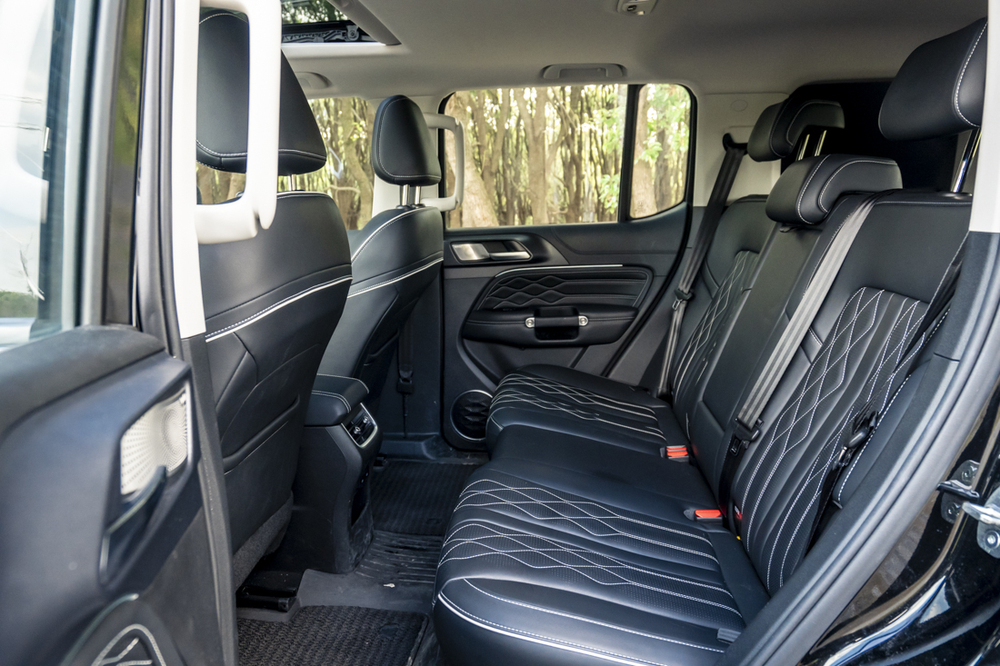 Comfort comes first
The Tank 300 is a traditional body-on-frame SUV, and can be equipped with front and rear locking differentials, and real-time 4WD with low range. Maximum ground clearance is 224mm (9 inches), and it has a maximum wading depth of 700mm (27.5 inches). Stock approach and departure angles are an impressive 33 and 34 degrees, respectively. It also has available trail turn, which locks up one of the rear tires in order to decrease the vehicle's turning radius.
All of this is to say that the Tank 300 should be a very capable off-roader. Thing is, we live in Shanghai, where there isn't really anyplace nearby to test those capabilities. Besides, plenty of media have already driven the Tank 300 off-road. What they haven't been able to do is drive it on-road.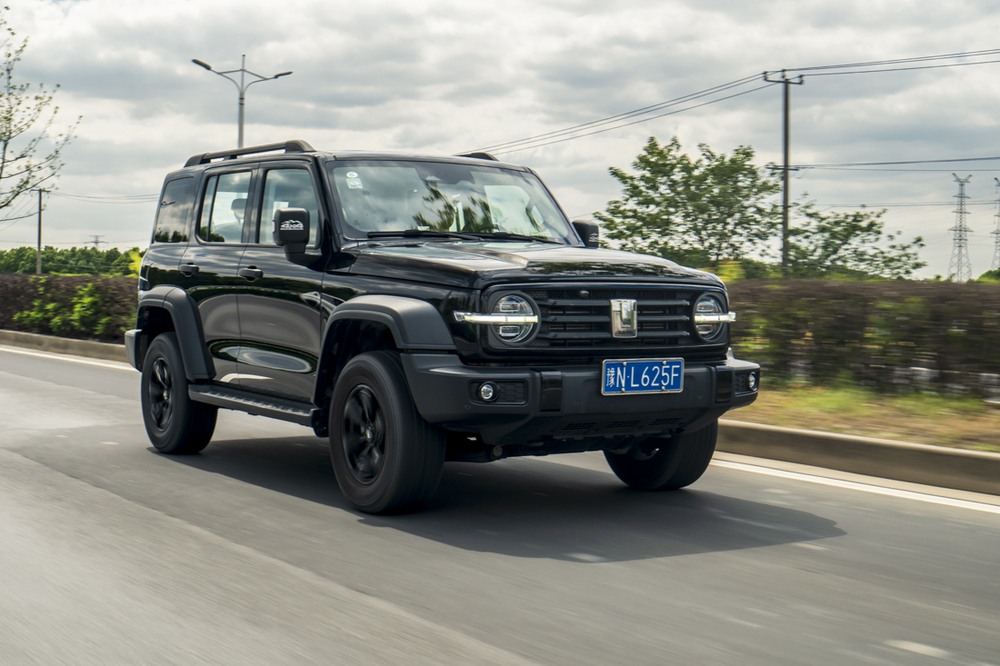 Traditionally, 4x4s like the Wrangler have been dominating on the trail and punishing on the street, with a jarring ride, vague steering, and poor body control. With the 300, Tank clearly chose to sacrifice some off-road performance in order to preserve on-road dynamics. Starting with the fact that it uses a double wish bone front suspension instead of a solid axle.
That independent front suspension may be a bit of a liability when scrabbling over rocks and ruts, but it means that the Tank rides more like other modern SUVs, versus the more agrarian dynamics of the Jeep. Going over everyday obstacles like speed bumps, for example, feels less jarring in the Tank.
Under the hood is a 2.0 turbocharged four-cylinder making 167kW and 387Nm of torque (225hp and 286 pound-feet). Backing that up is an 8-speed ZF automatic. There was talk of a supercharged 3.0L V6 being offered when the Tank debuted, but that engine is still only available in the larger Tank 500. With the 2.0L, this car noticeably slower than the Wrangler, with an official 0-100 km/h time of 9.5 seconds.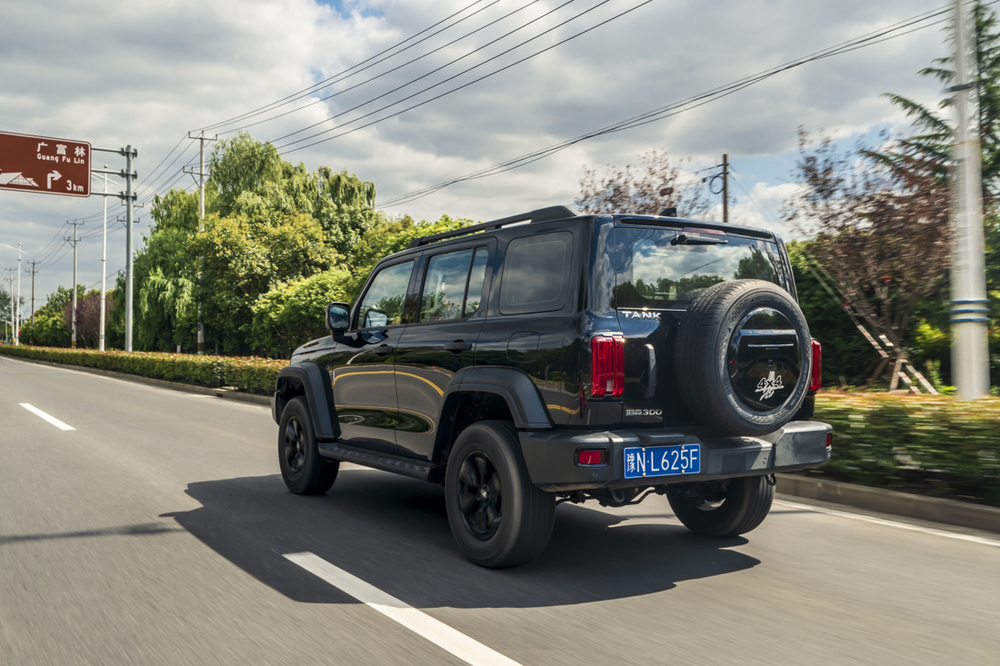 The Jeep doesn't really set a high bar when it comes to handling, so perhaps it's no surprise that the Tank 300 outdoes it. It's no canyon carver, but body control is about as good as you can expect from such a tall, upright SUV. One of the big advantages it has over the Jeep and many other 4x4s is the fact that it has relatively good steering feel, which weights up in the corners and gives you a decent amount of confidence.
The Tank 300 comes in both "Off-road" and "City" specs, with the latter forgoing the standard locking rear diff but keeping the part-time 4WD. Regardless which you choose, they come standard with adaptive cruise control and a 360-degree camera. Higher trim levels even add lane keep assist.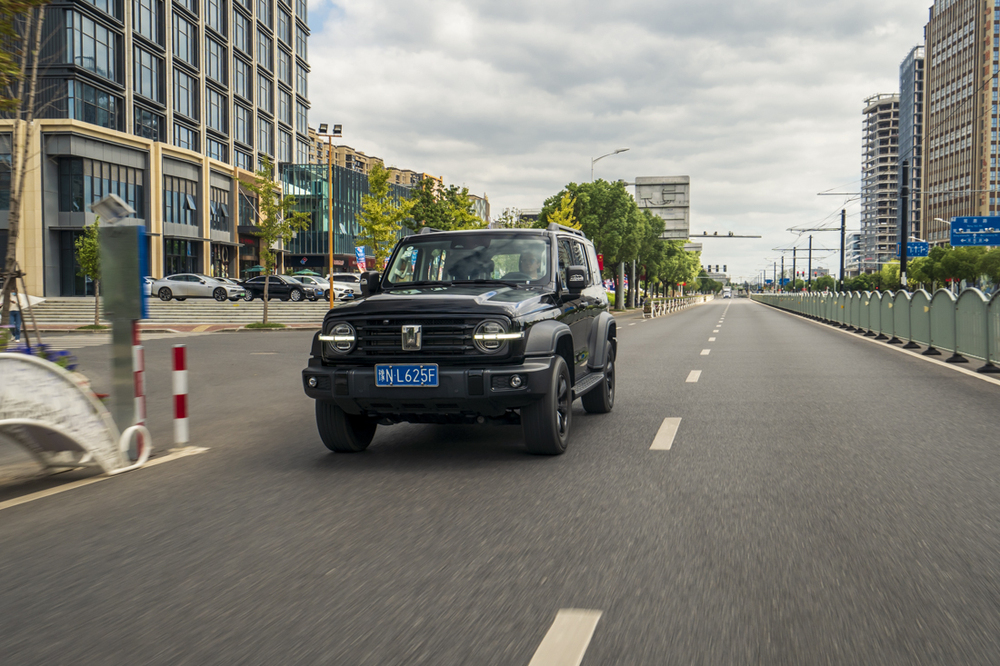 Takeaway
Tank 300 looks like a mash-up of a Jeep Wrangler, a Ford Bronco and a BJ212, and it's interior looks like a Mercedes-Benz G-Class designed by Fisher-Price and H.R. Geiger. That being said, it also offers a classic 4x4 design, adaptive cruise control, a locking rear differential, and 24.6 inches of screens for a starting price of less than 30,000 USD. Where else can you get a deal like that?
Tank 300 Offroad Challenger Trim
Engine: 2.0T 4-cylinder
Power: 167 kW, 387 Nm
0-100 km/h: 9.5 seconds
Size: 4760*1930*1903mm
Wheelbase: 2750mm
CDM Price: 28-33,000 USD