What is it?
The BYD Seal is an exciting new Chinese electric sedan that's going to be hitting markets around the world very soon, including Australia, Europe, and Southeast Asia. We already got to experience a static example of the Seal, so today's review will focus mostly on the driving experience and powertrain technology. If you'd like to get a more in-depth analysis of the interior and exterior, be sure to check out our first article.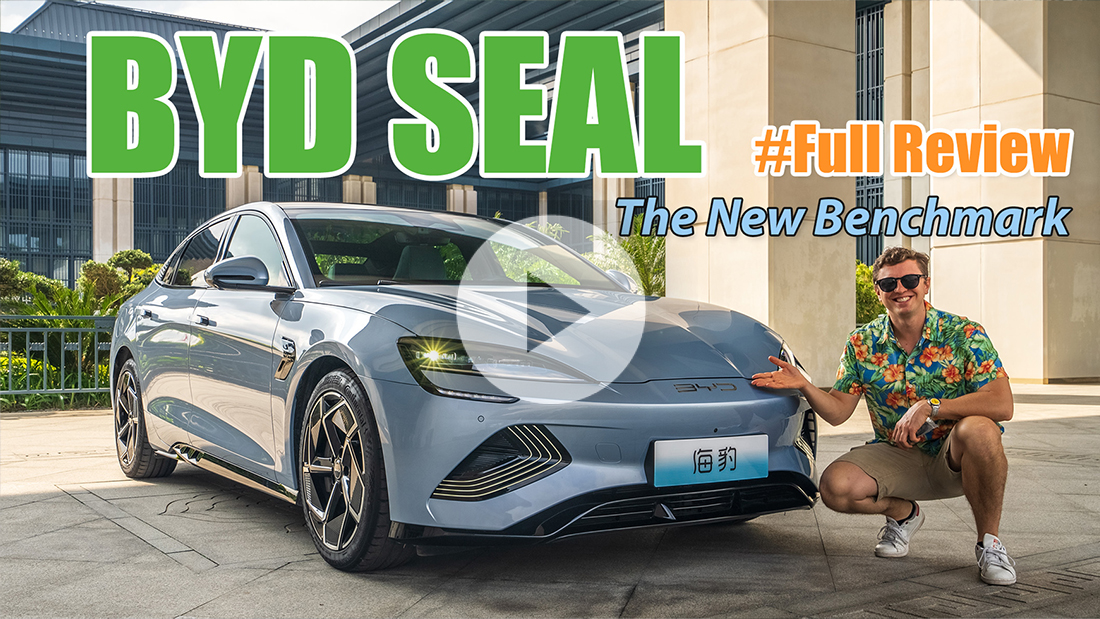 Here in China, the Seal ranges in price from 31,000 to 42,500 USD at current exchange rates. It's biggest rivals, the XPeng P7 and Tesla Model 3, start at 33,000 and 38,000 USD, respectively.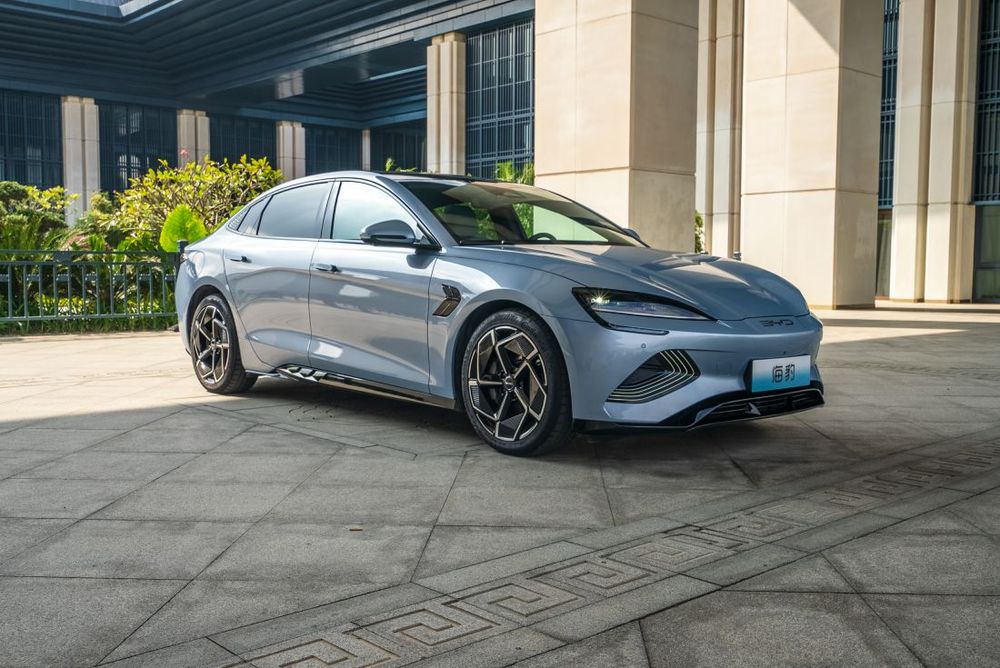 Compact and athletic
The designs coming out of the Chinese electric sedan segment are some of the most interesting and best looking available today, but the Seal still manages to stand out from the crowd. It's compact, athletic, and covered in interesting details that reference its ocean theme, from the ripple pattern on the front fascia, to the water droplets on the C-pillar and taillights. Those who simply call it is a copy of the Model 3 are either visually impaired, or Tesla shareholders.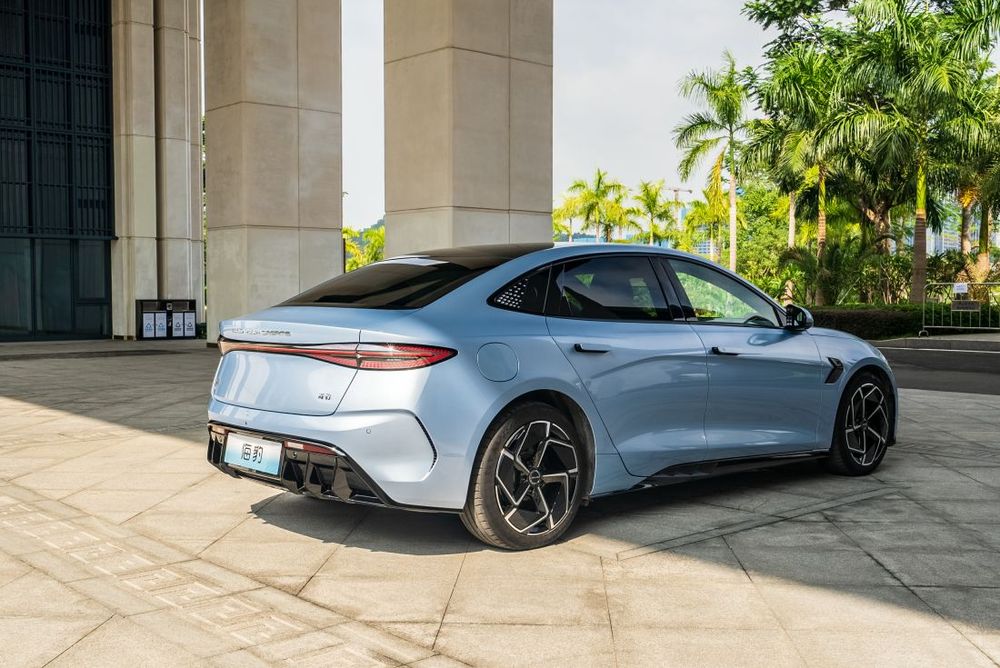 But while the exterior design splashes just enough details to keep you interested, the interior design is a torrent of different patterns, colors, and styles. If the designers behind the uber-simple interior of the Model 3 seem to have a 4-day work week, then the BYD team must work 7 days a week.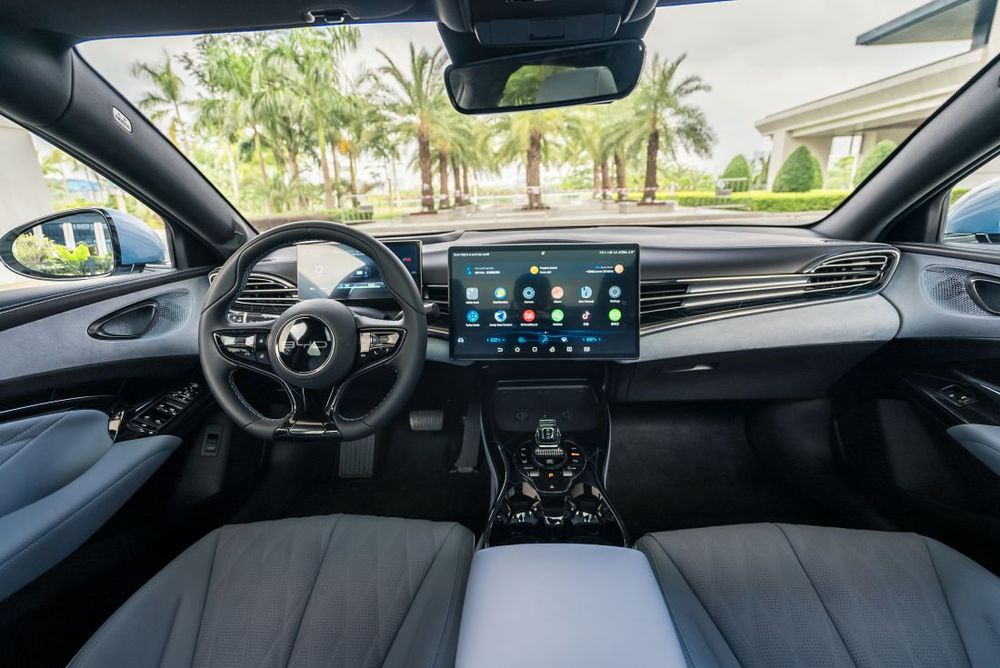 If you can handle the design, however, you will be rewarded with an interior that generally feels premium and well put together. The seats on Long Range and Performance models are trimmed in real leather, and all but the cheapest version have a heated and cooled front row, though they lack the heated rear seats of the Model 3.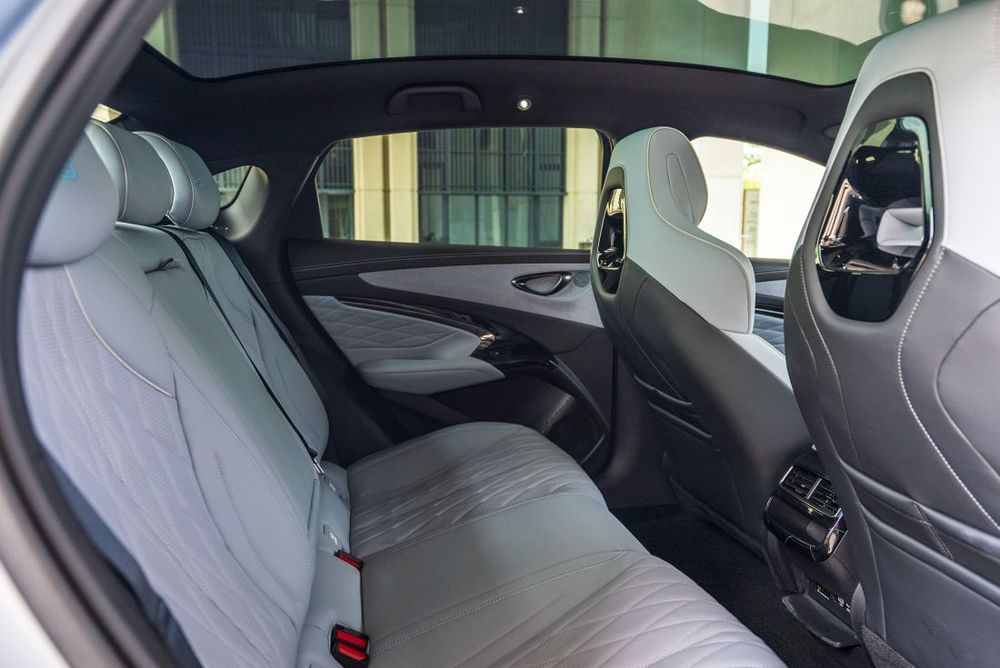 CTB Technology and Blade Batteries
The SEAL uses BYD's e-Platform 3.0 EV architecture, but unlike other e-Platform 3.0 vehicles, like the BYD Yuan PLUS and the Dolphin, it has cell to body technology. That means is that the battery pack is actually integrated into the structure of the car, the goal of which is to increase rigidity and decrease weight.
Sandwiched into that structure is one of two lithium iron phosphate battery packs using BYD's blade battery technology. Standard range cars use a 61.4 kWh pack delivering 550km (341 miles) of CLTC range, while long-range models utilize an 82.5 kWh unit to go up to 700km (435 miles). Performance versions use that same pack, but have a slightly shorter range 650km (404 miles).
Standard and long-range versions of the Seal use a single rear mounted motor, with former pumping out a very modest 150 kW and 310 Nm of torque (204 hp and 230 pound-feet), and the latter pushing a more respectable 230 kW and 360 Nm (313 hp and 266 pound-feet). Spring for the performance version, and you've got dual motors making a mighty 390 kW and 670 Nm of torque 530 hp and 496 pound-feet).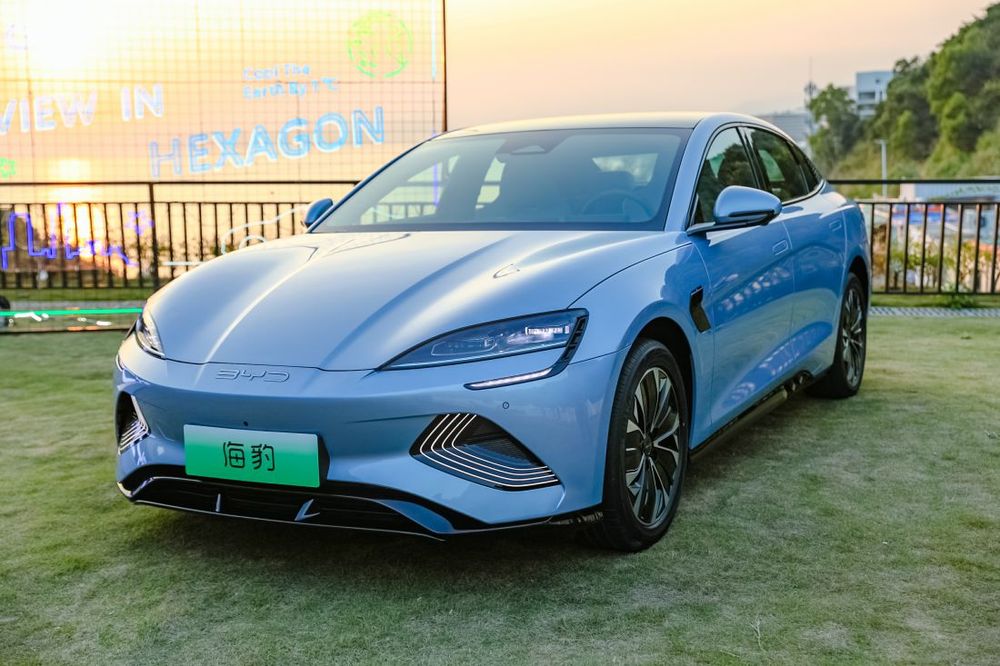 It's got steering feel!

The entry-level car will mosey up to 100 km/h in 7.5 seconds, so I am delighted to say that our test car was not so equipped. I am less happy to say that our test car was also not a performance version, which takes a mere 3.8 seconds. BYD instead put us behind the wheel of a long-range version that does the deed in a very reasonable, if not particularly thrilling, 5.9 seconds.
Still, at around 37,000 USD, I suspect it is going to be among the best-selling trims. It's also just 1,000 USD less than the starting price of a standard range Model 3, so it would seem BYD isn't just going to rely on a cheaper price to attract buyers.
Our test route took us through city streets, highways, and mountain roads, so I was able to experience the car in a variety of driving environments. The long and short of it is that the Seal is the best compact EV sedan available for sale today. Period.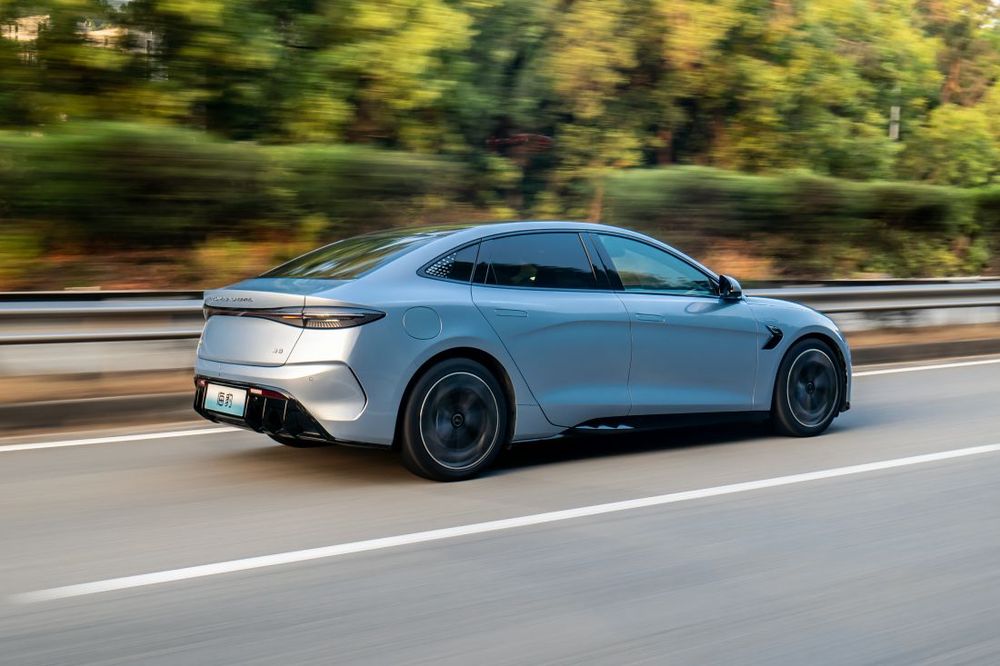 This starts with the fact that the multi-link front and rear suspension soaks up bumps and keeps harshness out of the cabin. In fact, whether it's tire noise, wind noise, or drivetrain noise, overall NVH is quite impressive, better than a Model 3 and on par with an XPeng P7. The same is true for the rear seat, which is also more comfortable than those competitors due to its less upright seating position.
Does that make it a perfect highway commuter car? Not quite, as BYD's driver assistance system, Di-Pilot, doesn't measure up to the competition. It ping-pongs back and forth within the lane and sometimes feels more nerve-wracking than just driving the car yourself. ADAS has never been a strong selling point for the brand, so that shouldn't come as much of a surprise.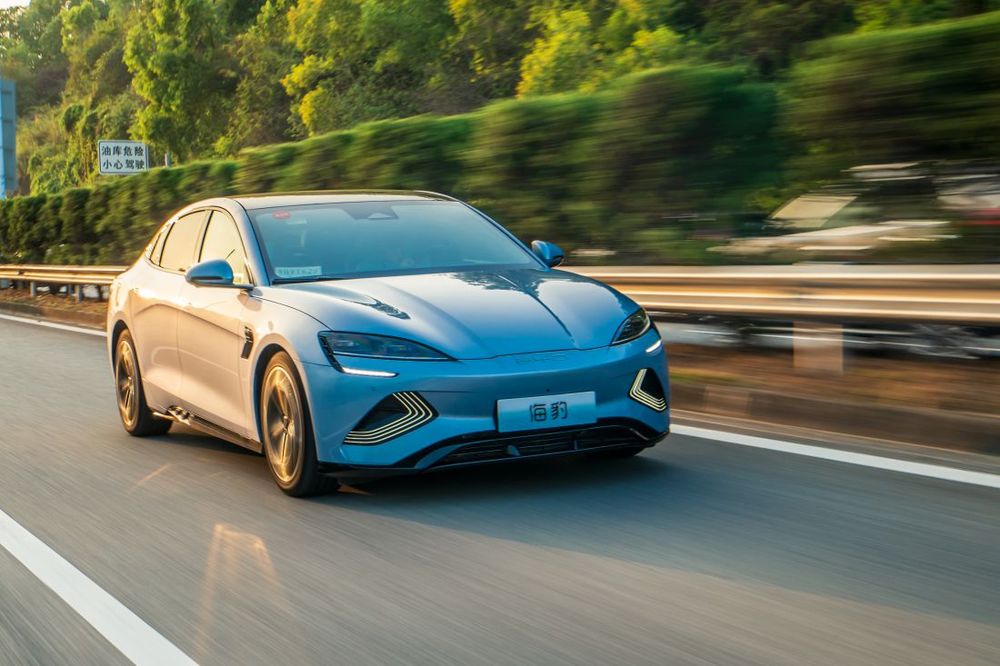 You'll want to be in charge of driving duties anyway, because the Seal is the most fun to drive EV we've ever reviewed. While the long-range didn't provide face-melting thrust, it was plenty quick to squirt from corner to corner on the mountain roads outside of Shenzhen. Throwing the Seal into said corners was quite satisfying, thanks in no small part to sharp turn-in and the fact it has actual steering feel.
Imagine that, an EV with steering feel! That level of feedback meant that I had a good idea what the front wheels are doing as the Seal stayed nice and planted through the corners. The ESP on the long-range is pretty invasive, but we were still able to have quite a good time. I say "we," but I'm pretty sure I gave the rear seat occupant a decent case of car sickness (sorry, Ting!).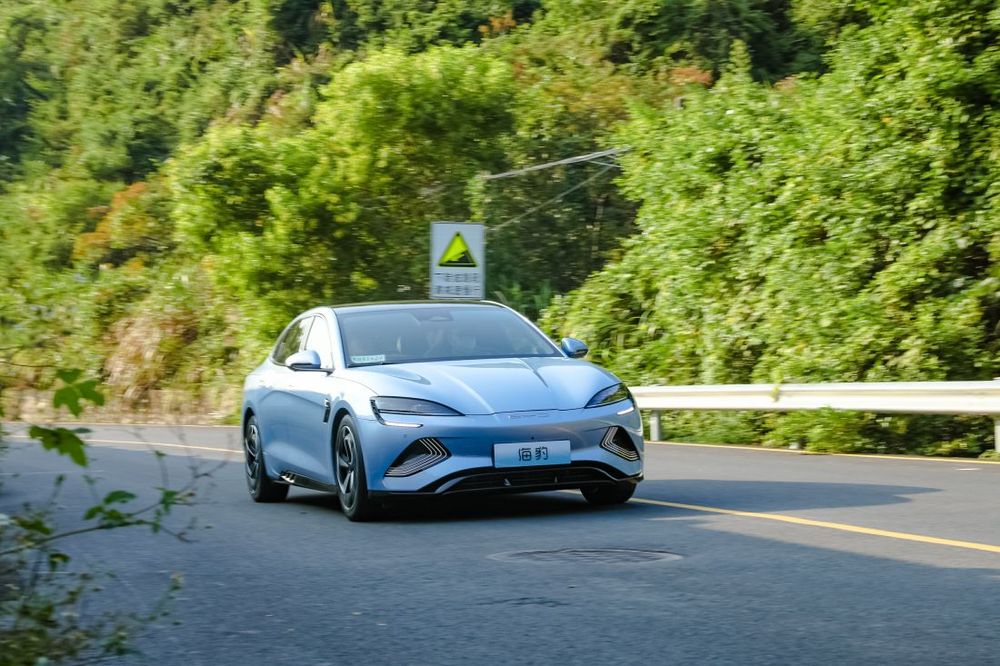 Takeaway
I often describe vehicles we drive as "hotly anticipated," and that phrase has never been more appropriate than when applied to the Seal. It's a global vehicle that's competing with one of the most influential cars of the last 20 years, the Tesla Model 3. As such, I came into this review with high expectations, and the Seal more than delivered. Whether it's comfort, technology (well, minus the ADAS), or driving fun, the Seal is simply the new benchmark.

Specifications

BYD Seal Long-range
Motor: Rear-mounted
Power: 230 kW, 360 Nm
Battery: 82.5 kWh
Range: 700 km (CLTC)
0-100 km/h: 5.9 seconds
Size: 4800*1875*1460 mm
Wheelbase: 2920 mm
CDM Price: 37,000 USD