What is it?
At this point, the Chinese car company Geely is probably better known for the brands that they buy than it is for the cars that they produce. They are the well-known owners of Volvo, Lotus, and Proton, and they even have about an 8% stake in Aston Martin. But believe it or not they somehow find time to produce car for their own brand in between all that buying, including this one, the all-new Geely Boyue L.
The Boyue is sold under different names in foreign markets, including the Geely Azkarra and the Proton X70. Here in China, it's already received two facelifts since it debuted in 2016; first the Boyue Pro, then the Boyue X. The Boyue L, however, is all-new, and more expensive, with a starting price of about 19,000 USD, versus the 15,000 USD starting price of the Boyue X.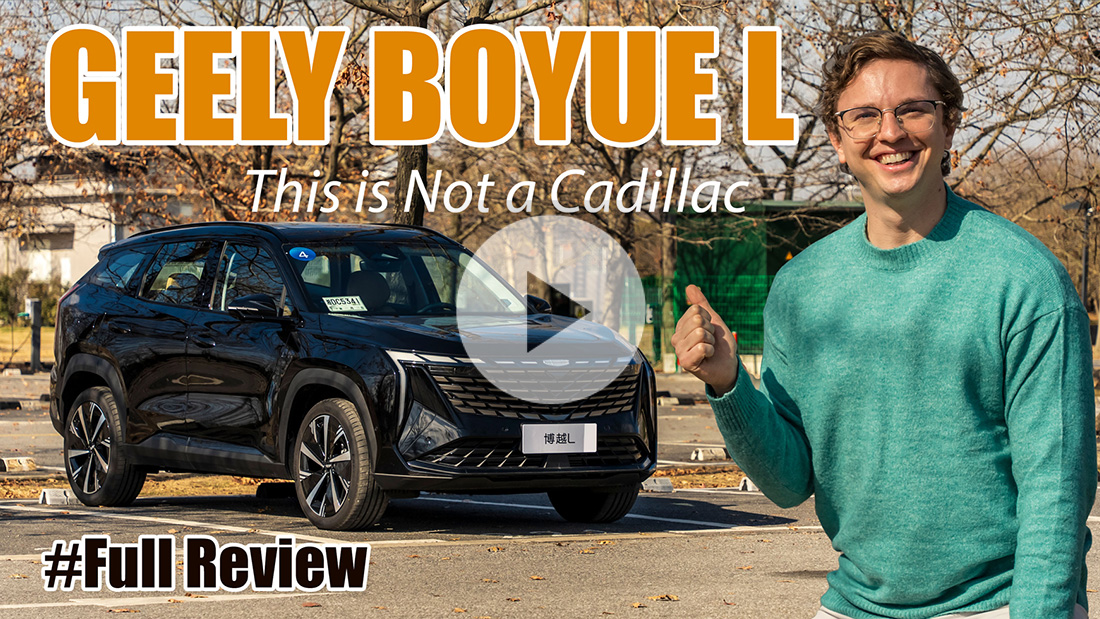 Expensive Looks
The Boyue L is trying to convince you that it's worthy of that price increase from the second you see it, with styling that is much more futuristic and modern looking than the Boyue X, though it does carry over Geely's starburst grill. The headlights buried in that grill are almost impossible to spot, but the same can't be said for the sharply creased daytime running light that sweeps across its peak. There is no traditional badge on the front-end of this car, it's actually integrated into the middle of the DRL.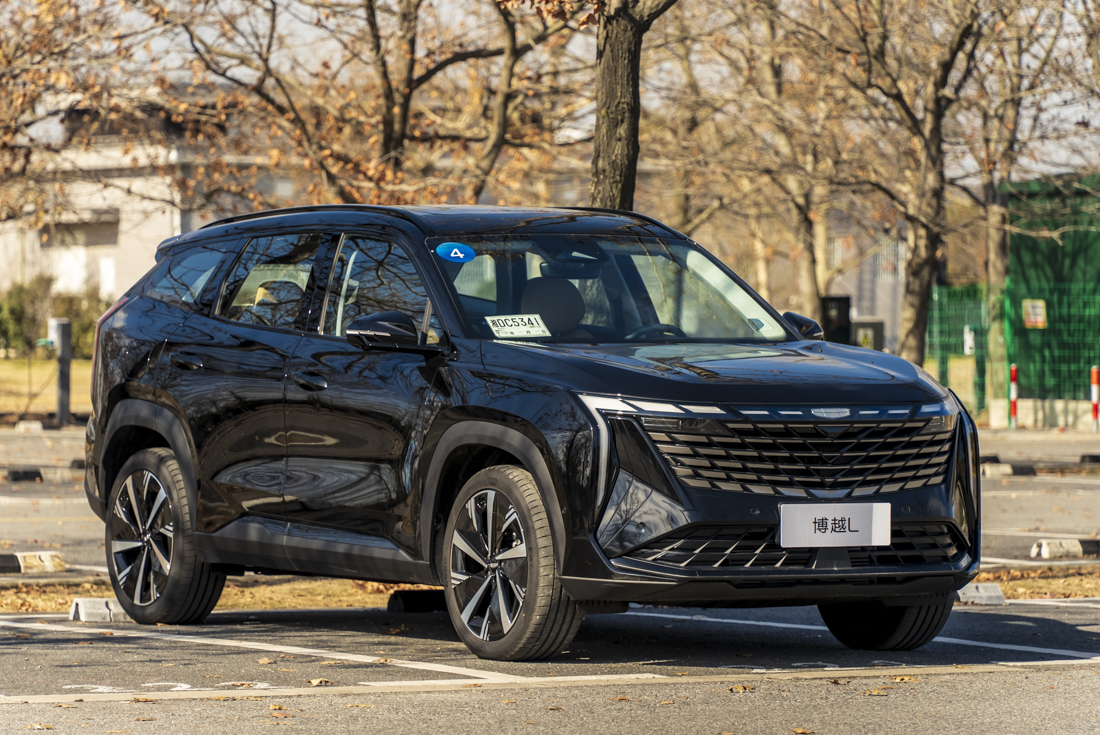 The sharp lines of the front-end are echoed throughout the rest of the car, with a crisp bodyline connecting the front fender to the rear taillight. Seen from behind, the connected taillights form a dramatic X-shape. The whole look reminds me of a Cadillac XT5, including that new badge design.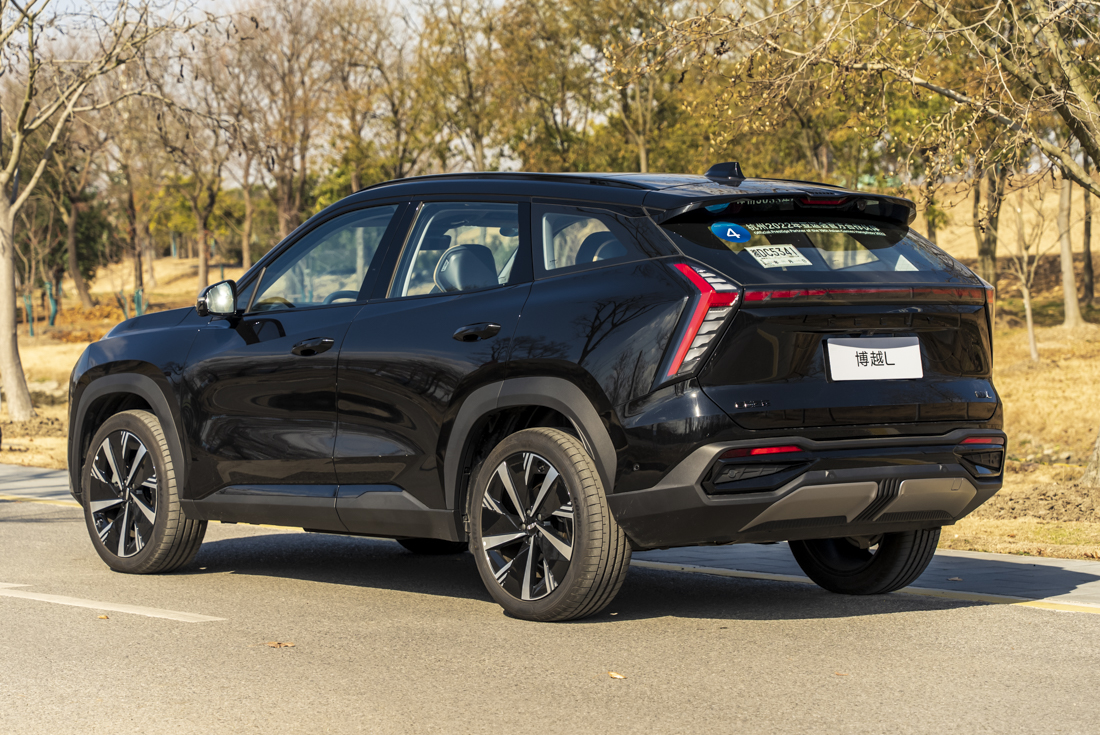 More space, more tech

The starting price of the Boyue L is more than 20% higher than the Boyue X, and while the exterior styling is quite striking, it's once you sit inside this compact SUV that the increase starts to make sense. The interior design language is both simple, in that it has very few physical buttons, and yet full of flourishes and details. Take the rays of light pattern that repeats on the doors and seats. There are also the strakes that you see in the dashboard. They're not much to look at, until you realize that each of them hides an LED, and can act as an equalizer when listening to music.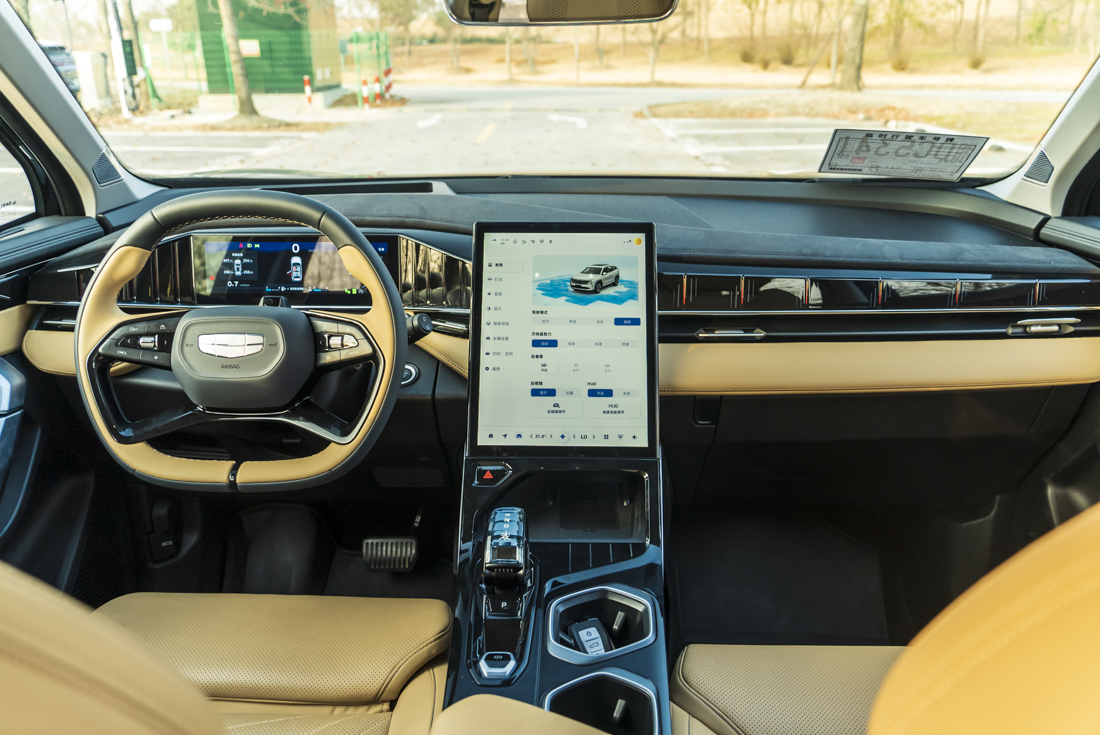 While the base version of the X had a 7-inch digital instrument cluster, the L has a 10.25-inch display. The X made due with an 8-inch center screen, with 12.3-inches available on higher spec models, while the L comes standard with a 13.2-inch tablet-style screen.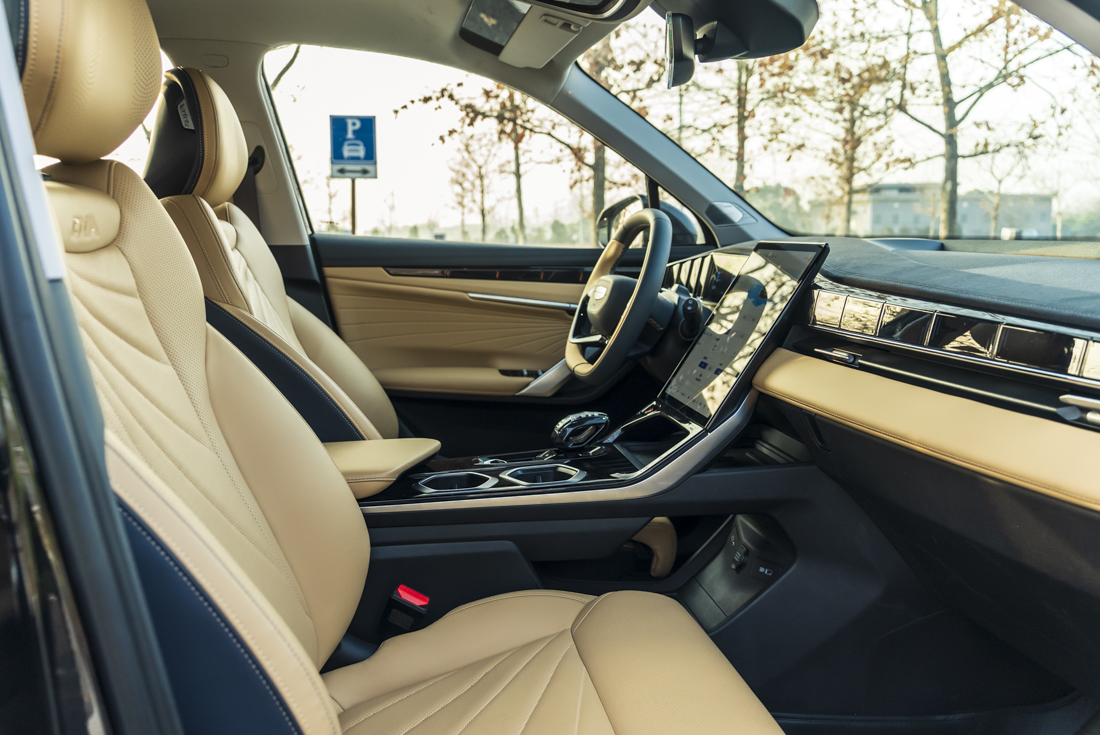 Those screens still run Geely's Milky Way OS, but this time it's got the latest update, called Air. What's really different is the hardware, which includes a Qualcomm Snapdragon 8155 processor and available 5G connection, which should result in snappier response and faster downloads. In practice, we found the screen response times to be very impressive. The sound system received its own upgrade, going from an unbranded 6-speaker system, to an 11-speaker Infinity system with speakers mounted in the driver's headrest.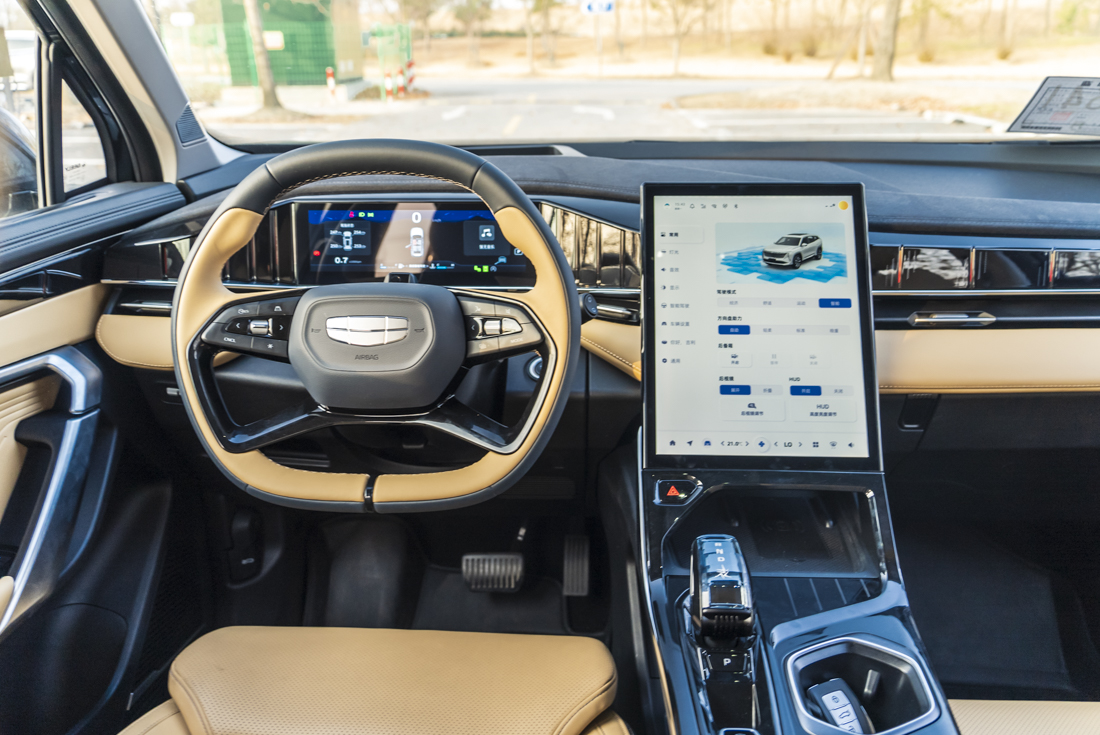 The interior design, while more premium in terms of styling, isn't necessarily better in terms of material quality. In fact, perceived quality suffers somewhat due to all that piano black plastic trim, though fit and finish is quite good.
The Boyue L is 10cm longer than its predecessor, and more or less all of that extra length has been put between the wheels. That translates to greater space in the second row, however, the Boyue L does not retain the adjustable back rest of the last gen car.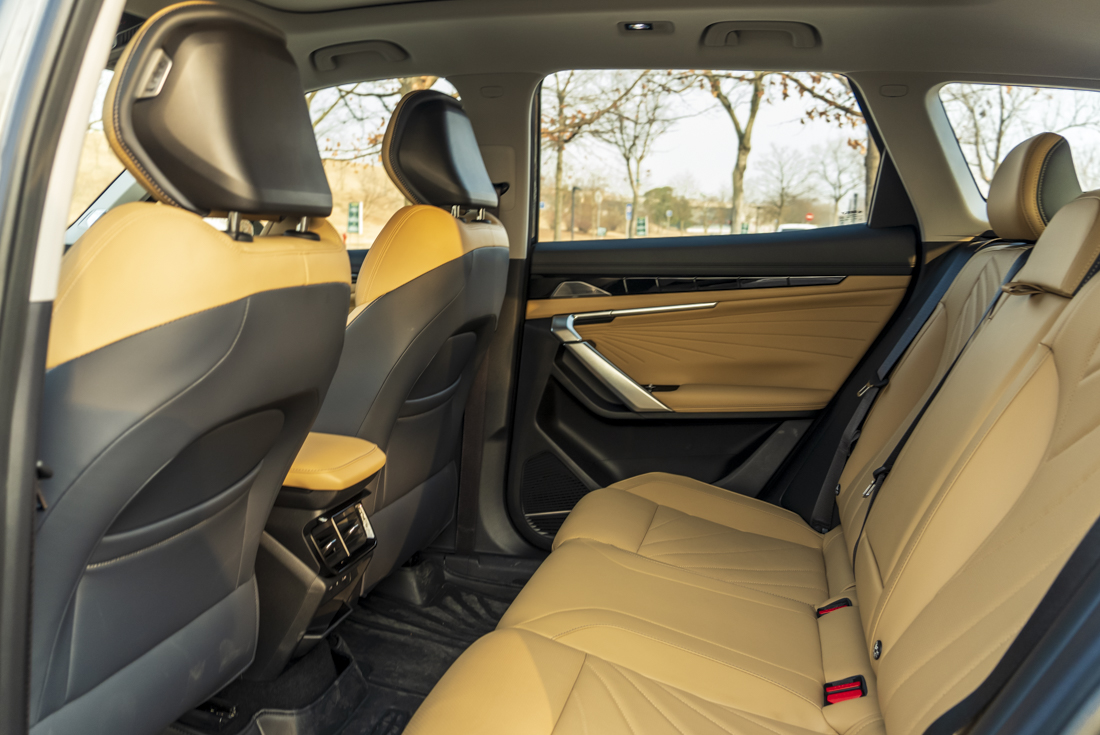 The first generation Boyue never had an official number for rear cargo space here in China, but thanks to the power of the internet, I know that the Proton X70, which is the name for that car in the Malaysian market, had 512 liters of space. Which is why I can also tell you that the Boyue L is a serious improvement, with a claimed volume of 650 liters with the seats up, and 1610 liters with them folded down.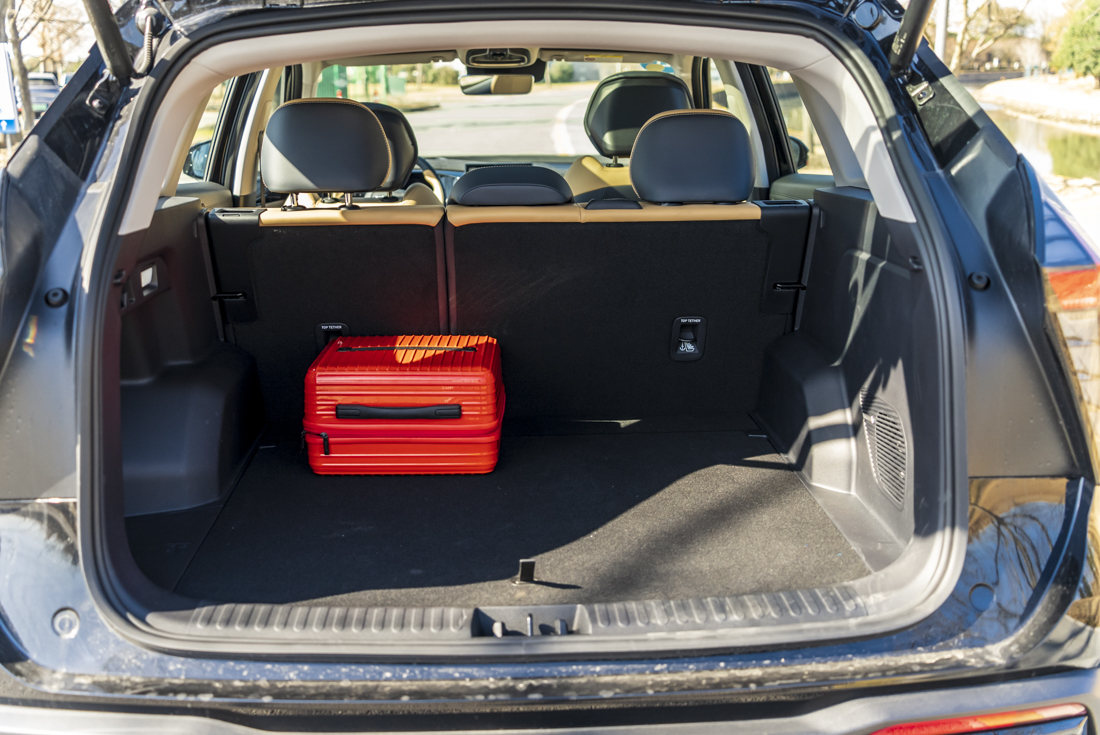 Luxury car platform, but not suspension
The upgrades made to the Boyue L are more that skin-deep, much more. It's transitioned from the Geely-developed NL platform to the Compact Modular Architecture, a platform codeveloped by Geely and Volvo, and one that underpins cars like the Volvo XC40 and the Polestar 2 EV.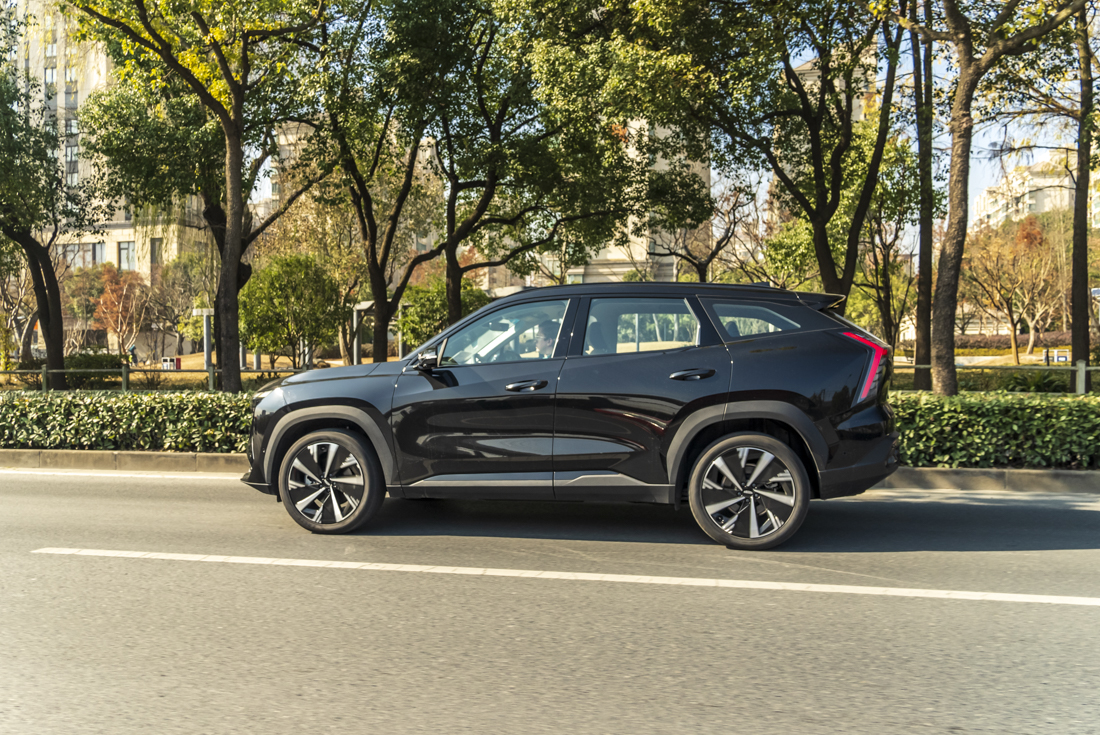 That's not all, the available 2.0T powerplant comes from Volvo's Drive-E engine family, and puts 160 kW and 325 Nm of torque (218 hp/240 lbs-ft) through the front wheels. That's more power and torque than the previous generation's 1.8T. The 1.5T available in cheaper versions of the Boyue L, however, doesn't quite match the power and torque of the 1.8.
But the big news for the Boyue L is its adoption of Geely's Hi-F hybrid powertrain, which pairs a 1.5T three-cylinder and a front mounted electric motor to make 180 kW and 545 Nm of torque (241 hp/400 lbs-ft). Some foreign media reported that a plug-in hybrid is available as well, but that's not true, at least not yet. I wish this test car was hybrid, because Geely has been hyping that powertrain for a while, but I can't find much fault in the 2.0T of this car, which has plenty of power.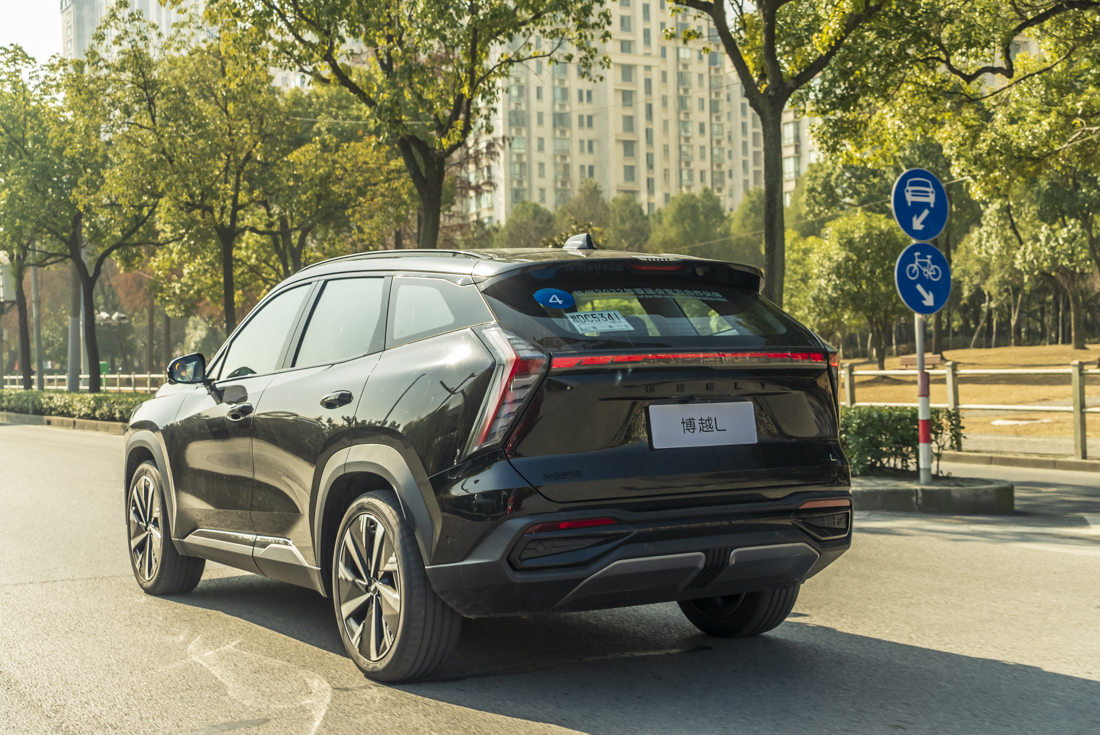 With all this in mind, I expected the driving experience of this new Boyue to be a major improvement over the last generation vehicle, and it is, but perhaps not as much as I had hoped. My issue doesn't lie with the powertrain, my only complaint there being that the 7-speed DCT shifts very slowly off the line. No, I'm a bit disappointed by the platform. To put it simply, it doesn't ride as well as other CMA cars that I've driven, ones that use the same McPherson strut front suspension and multilink rear. Speed bumps feel more jarring, and the ride feels more brittle. It's an improvement over the Boyue X and it's NL platform, but not as big of one as I expected.
I have no issues with the driver assistance tech available on the Boyue L, which has a seriously upgraded suite of available ADAS features. Adaptive cruise control is now standard, though the most advanced driver assistance package is only available as 1,500 USD option on top spec 2.0T and hybrid models.
That system includes lane keep assist and automatic lane changes, as well as highway navigation on autopilot, pretty impressive technology for a car that costs about 24,000 USD as specced. What I found really interesting is that the Boyue L will recognize and display stoplights on the dashboard. That's something that I haven't seen outside of the most advanced systems from XPeng and Arcfox. It doesn't seem to do anything with that information, but I guess it's good to know that it knows stoplights are a thing that exists.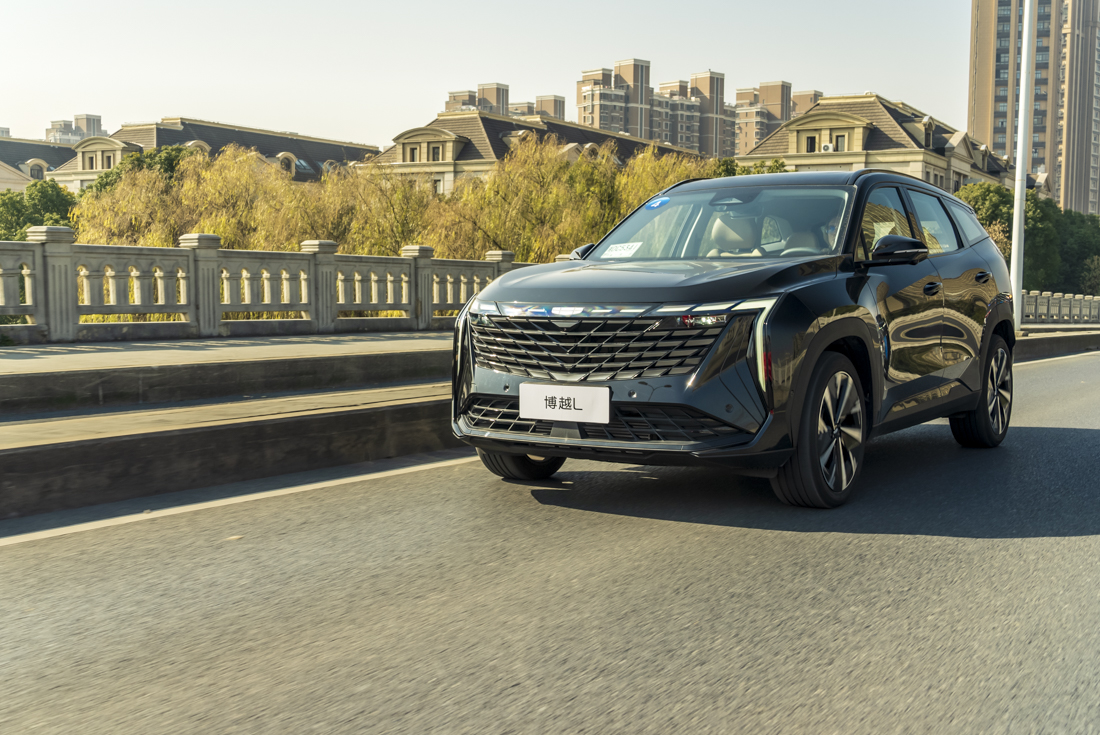 Takeaway
No matter how you slice it, this car is an improvement over its predecessor. It's also a good reminder that while Chinese car companies are increasingly well known for producing electric vehicles, they still produce a whole lot of internal combustion engine vehicles as well, and they can produce some pretty good ones.