What is it?
As much we all know that we should be driving the smallest, most efficient vehicles possible, our hearts often overcome our heads. For proof, look no further than the popularity of outrageously large SUVs.
But what if you could have a big, burly SUV that delivered both on-road efficiency and off-road prowess? Not to mention a luxurious interior. Too good to be true? Maybe not. Meet the Tank 500 Hi4-T, a massive SUV that combines locking diffs with a plug-in hybrid powertrain that gets up to 110 km of pure EV range on the WLTC cycle. Time to find out if this beast is the goldilocks SUV, we've all been waiting for.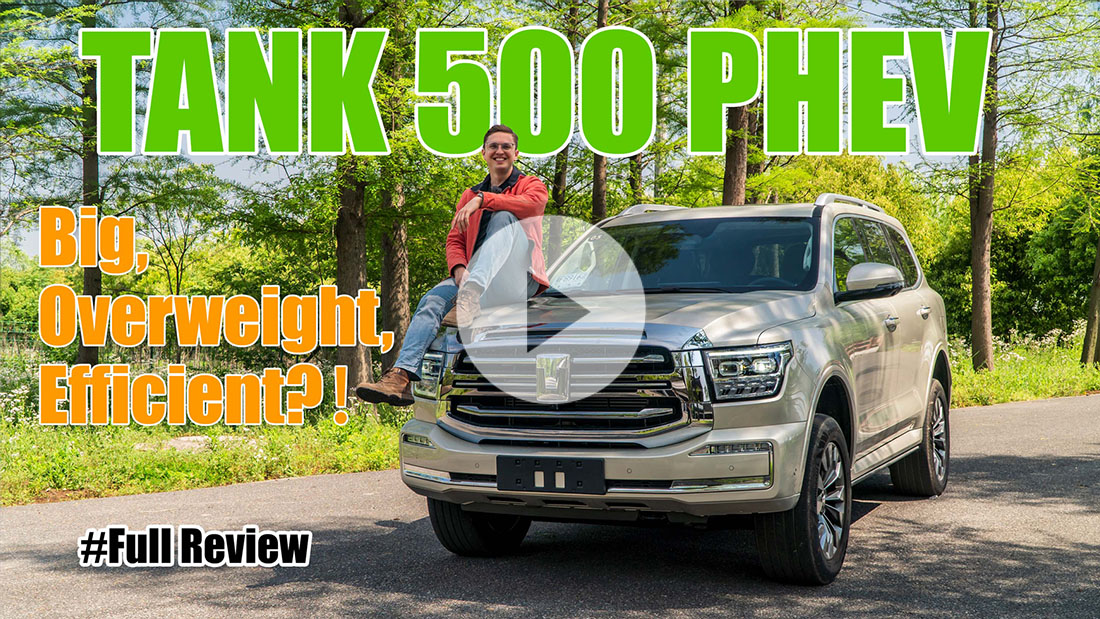 Land Cruiser-esque
The Tank 500 is the current flagship model for the Tank brand, with this PHEV version costing 52,000 USD. It's certainly flagship-sized, measuring almost 5.1m in length and 1.9m tall. It looks, let's be honest, like a Toyota Land Cruiser, at least here on the front end. If you can get past that, however, you begin to see that it cuts a handsome and imposing figure, whether it's on the road or in a parking lot.
It's more than just looks, too. This thing has a body-on-frame construction with low-range four-wheel drive, locking central and rear diffs, trail cruise control, trail turn, and 11 different driving modes. Those are somewhat undercut, however, by the Continental eco tires that came on our car. Something tells me that a 110 km EV range is going to be much harder to achieve if you swap these for some all-terrains.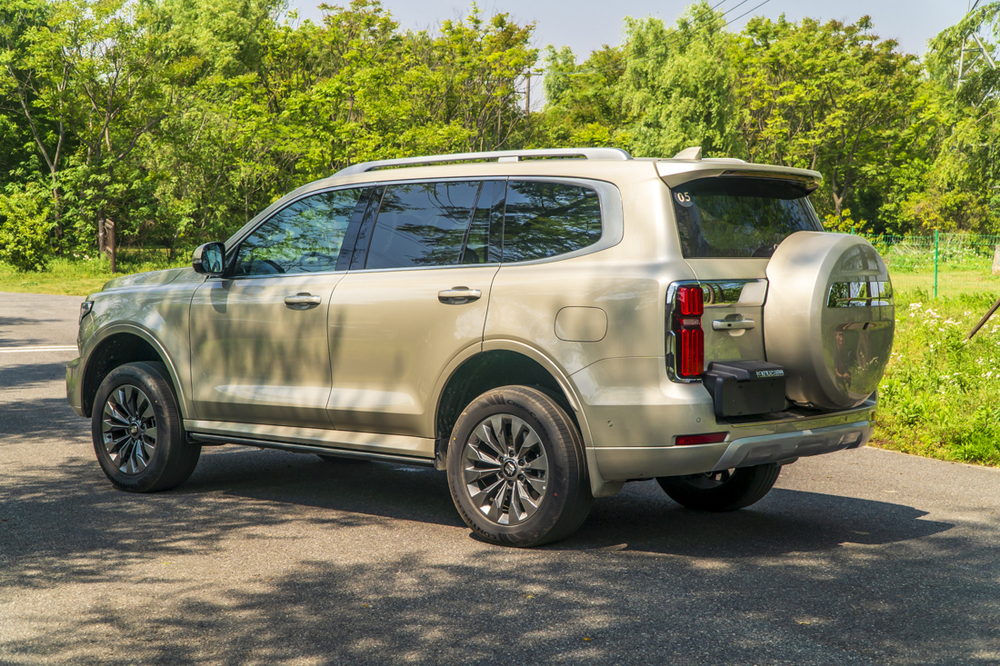 Our test car was a preproduction model, which hopefully explains what's going on with the badges on the rear. Namely, where is the big Tank badge that's found on other Tank models?! Yes, the Chinese brand name can be found on the tailgate, but they missed a perfect opportunity to put a huge TANK logo across the spare tire. You already named your brand Tank, why start being subtle now?!
Open that logo-less rear door and you'll quickly see where they placed the 37.1-kWh battery pack in this PHEV, the extra space taken up by the battery being indicated by the higher lip in the carpeted area. To be clear, the standard 500 already had a high load floor, but this takes things to Everest-levels.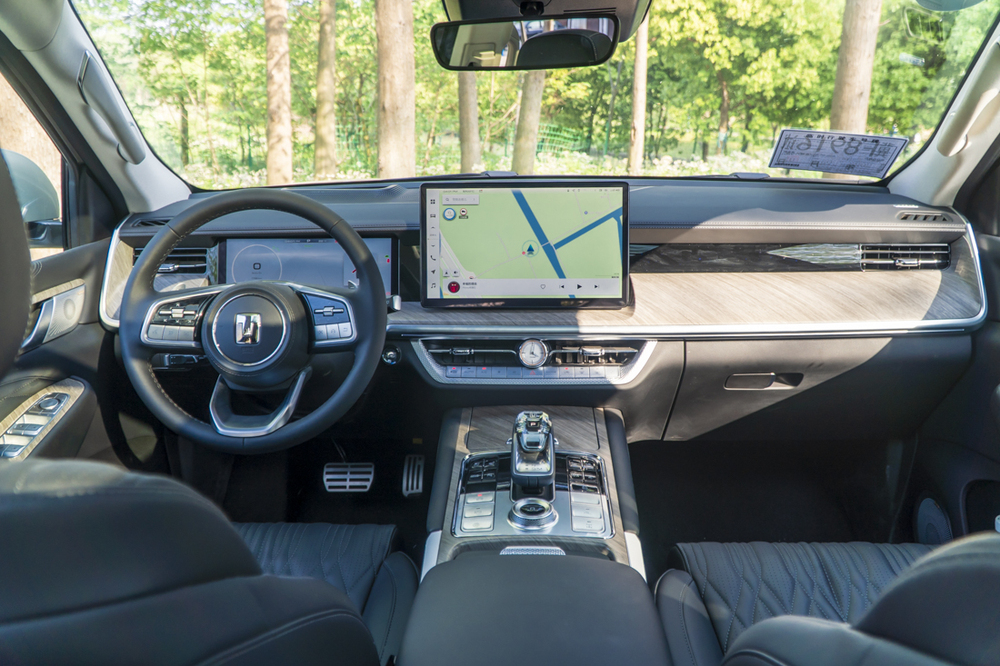 Comfortable, but strange
SUVs might come from humble origins, but the days of buyers tolerating barren interiors on their off-roaders is long gone. Tank knows that, which is why they loaded the 500 with a whole bunch of screens and other features. The center screen is an impressive 14.6-inches, which I'd be willing to bet is the largest screen you're going to find in a truck that also has locking diffs.
You also get a 12.3-inch digital instrument cluster, a 12-speaker Infinity sound system, heads-up display, and wireless charging pad. Material quality is best described as passable. The wood trim is very fake, but the seats are genuine leather and very soft. It doesn't rival big SUVs from Germany, but then again, it also doesn't cost as much as they do.
Both rows are heated and cooled, and the driver's seat has massage function. But while the physical button on the center console turns them on, you then have to use a slider to adjust them, which isn't very convenient. What's more, instead of the standard three or even four levels, there are NINE levels of adjustment for both cooling and heating. It's the same story in the rear, but that uses a dial instead of a slider. I guess I appreciate having more options, but this just feels like overkill.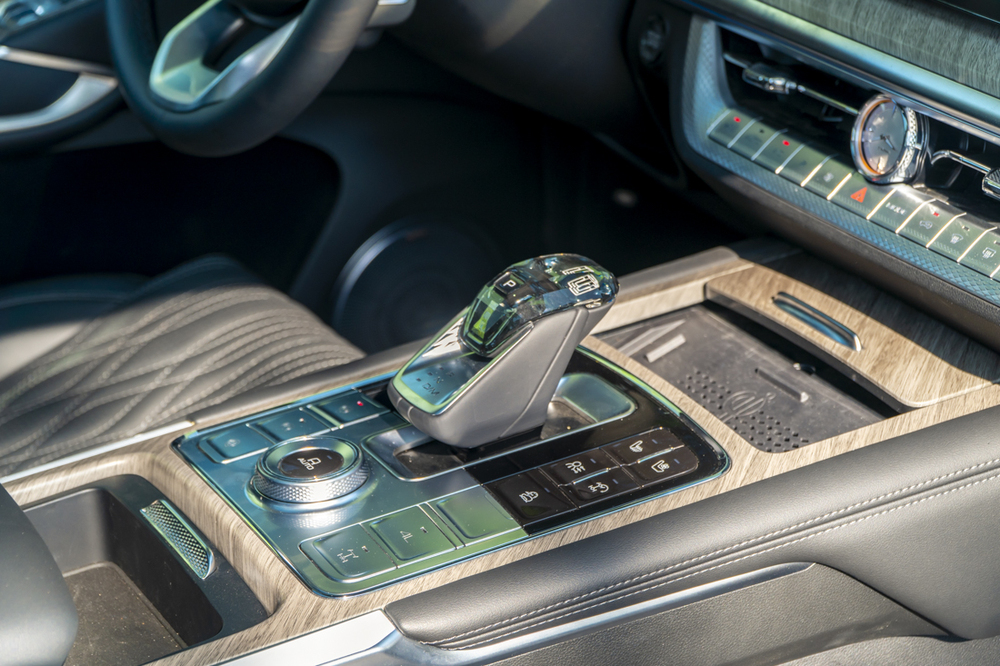 That's downright user-friendly compared to the front row USB ports. There are two of them, but they're mounted on the driver's side of the center console tunnel, making them essentially inaccessible to the passenger unless they're willing to seriously invade the driver's personal space and blindly stab with their charging cord until they find the port. Tank did think to engineer a hole through the console right next to the charging pad that you can snake the cord through, but that doesn't solve the problem of plugging it in in the first place.
USB access isn't an issue for rear passengers, and neither is space. Having that battery out back takes up rear cargo space, but it means the Tank doesn't have a high floor like many EVs. Rear passenger space is copious, and the seatbacks can be adjusted or laid flat.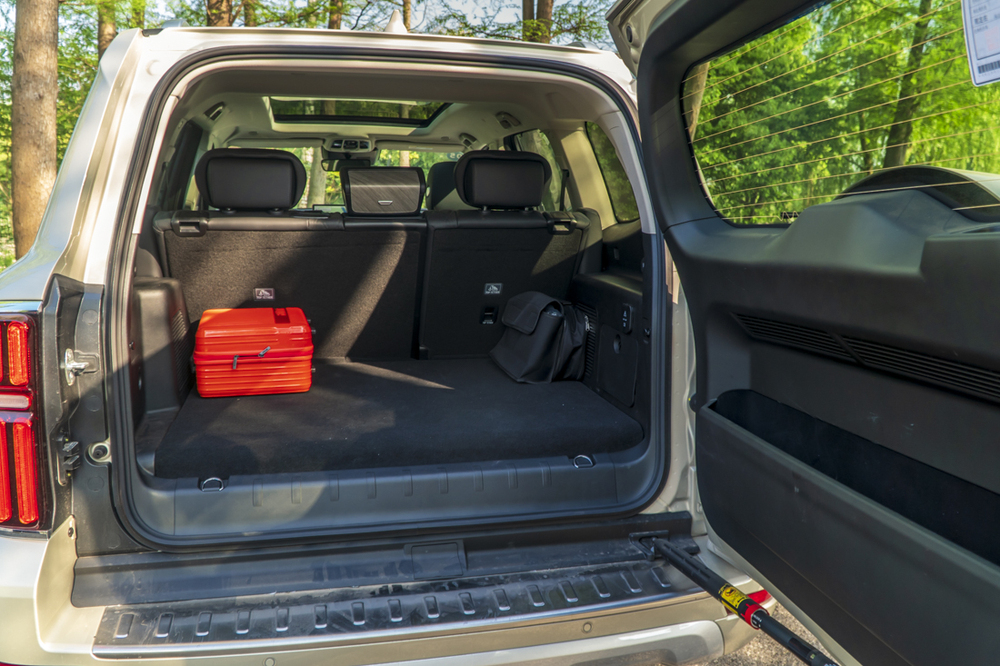 Fold down this center armrest and you'll find a small LCD screen that controls the seat functions, the air conditioning, the media, and even the sunroof and the mood lighting. There also is a set of redundant physical controls on the back of the center console, just in case someone is occupying the rear center seat and you can't access the touch screen.
Somewhat more efficient excess
Between its 2.0L turbocharged four cylinder and its electric motor, the Tank 500 makes a total of 300 kW and 750 Nm of torque (405 HP/555 lb-ft). That power goes through a nine-speed automatic and propels it to 100 km/h in just 6.9 seconds. That doesn't sound terribly fast till you consider the fact that the Tank weighs 2810 kg (6,182 lbs.) This thing might look like a Landcruiser, but it's more of a Landcrusher.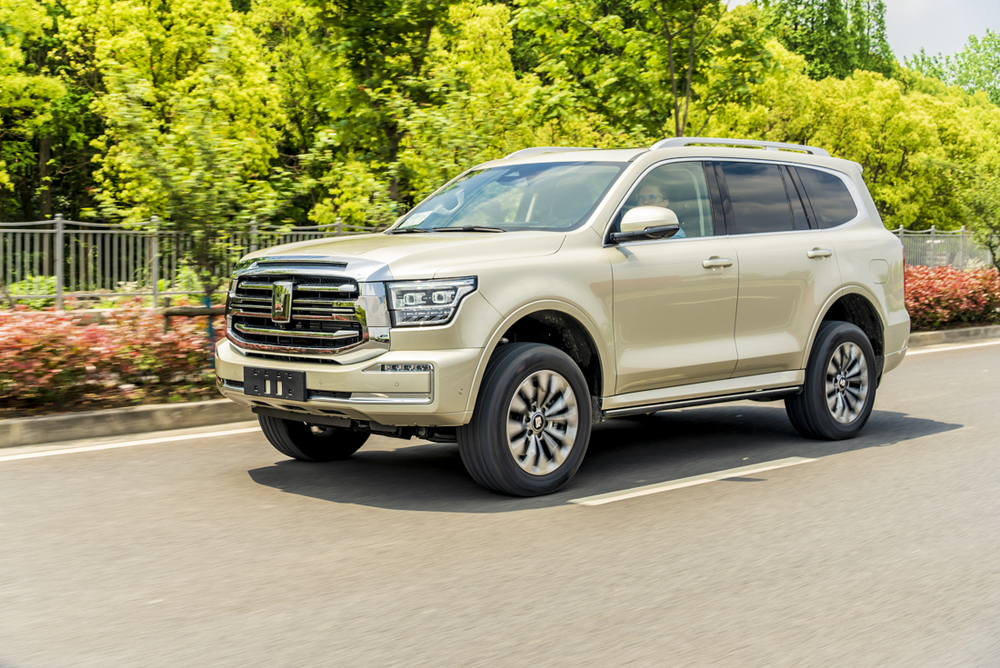 Keeping all that weight and power in check is a double-wishbone front suspension and a multilink rear. They can't mask the sheer size of this vehicle, but they do keep it from becoming a wallowing beast. Stab the throttle and the nose will rise gracefully into the air, but the body remains pretty well controlled unless you really huck it into a corner. You also remain fairly isolated from the road, though some vibrations do make their way into the seat and steering wheel. Steering is incredibly numb and overboosted, but that's nothing out of the ordinary for this class. The nine-speed auto is smooth, and doesn't really make itself known until you really put your foot down or shift using the paddles.
The Tank 500 can fast charge at up to 50 kW, and Tank claims it can go from 30-80% in as little as 25 minutes. We charged it several times during the week we drove it, and found that number to be fairly realistic. I found myself trying to keep the Tank 500 in EV mode as often as possible, partially because I'm cheap and don't' want to pay for gas, but also because EV mode is downright relaxing in this car. The Tank has active noise cancellation and double pane glass, so wind and tire noise are kept to a minimum. I might have been taking up an entire lane and intimidating everybody else on the road, but I was doing it serenely.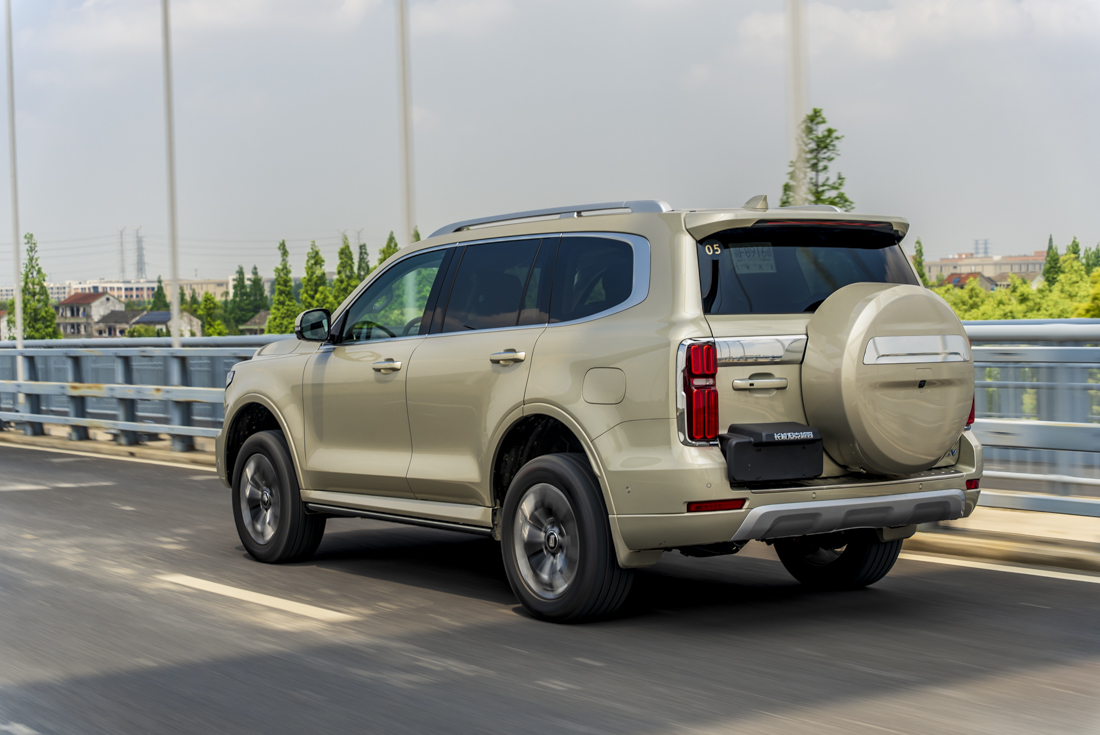 Takeaway
That, in a nutshell, is the charm of the Tank 500. To waft along gazing down on your peers knowing that you are as eco-friendly as a massive, overweight SUV with locking diffs and a 14.6-inch center screen is probably going to get. So, if a PHEV meets your lifestyle needs, and an SUV meets your lifestyle goals, then the Tank 500 would make for a fine choice.

Specifications
Tank 500 Hi4-T
Engine: 2.0L Turbo 4-Cylinder
Motor: Rear-mounted
Power: 300 kW, 750 Nm (405 HP/555 lb-ft)
Battery: 37.1-kWh
EV Range: 110 km WLTC
Fuel Consumption(L/100 km): 2.2 WLTC
0-100 km/h: 6.9-seconds
Size: 5078*1934*1905
Wheelbase: 2850 mm
CDM Price: 52,000 USD